Photo Flash: First Look at Raven Theatre's CRUMBS FROM THE TABLE OF JOY
Raven Theatre is pleased to launch its 2018-19 season with CRUMBS FROM THE TABLE OF JOY by two-time Pulitzer Prize-winner Lynn Nottage, directed by Tyrone Phillips. This sharp and boisterous drama about family, faith and revolution will play October 4 - November 18, 2018 on Raven's 99-seat East Stage, 6157 N. Clark St. (at Granville) in Chicago. Tickets are currently available at www.raventheatre.com or by calling (773) 338-2177. The press opening is Monday, October 8 at 7:30 pm.
CRUMBS FROM THE TABLE OF JOY features Chanell Bell, Brianna Buckley, Brandi Jiminez Lee, Terence Sims and Emily Tate.
Brooklyn, 1950. Ernestine and Ermina Crump have moved to New York with their father, Godfrey, who is seeking spiritual guidance from a man called Father Divine. In the swirling, glamorous commotion of this new city, with calls for equal rights and communist rebellion hanging in the air, the girls begin a turbulent journey toward independence and a challenging future.
Comments Raven Theatre Artistic Director Cody Estle, "Lynn Nottage is a prolific writer and her work is a gift to all who encounter it. This is the first time Raven Theatre has produced one of her plays. As a theatre known for producing the classics of Tennessee Williams and Arthur Miller, it seems only fitting to include Lynn's voice among these greats. Set in 1950, Crumbs from the Table of Joy examines a family experiencing change in a country filled with racial and social turmoil. Audiences will connect with the struggles of this family, while getting a glimpse into a time in our past whose complexity resembles that of today."
The production team for CRUMBS FROM THE TABLE OF JOY includes: Arnel Sancianco (scenic design), Christine Pascual (costume design), Kathy A. Perkins (lighting design), Matt Test (sound design), Mealah Heidenreich (props design), Jon Martinez (choreography), Eva Breneman (dialect coach), Megan Pirtle (wig design), Kanomé Jones (casting director), Alexis Taylor (assistant director), Cole von Glahn (production manager), Bobby Huggins (technical director), Wilhelm Peters (stage manager) and Sapier Weinglass (assistant stage manager).
Quill Reading Series
Raven Theatre will present a staged reading of POOF! by Lynn Nottage, directed by Wardell Julius Clark on Wednesday, November 14 at 7:30 pm (reception at 7 pm). Quill is a series of four staged readings produced in tandem with each of the plays in Raven's season. The readings provide an opportunity for audiences to engage further with the work of this season's playwrights and explore their artistic voice on stage. Each Quill reading features a pre-show reception with complimentary wine provided by Income Tax. Admission is a suggested donation of $10.
Photo Credit: Michael Brosilow


Terence Sims, Brandi Jiminez Lee, Chanell Bell and BriAnna Buckley

Brandi Jiminez Lee, BriAnna Buckley and Chanell Bell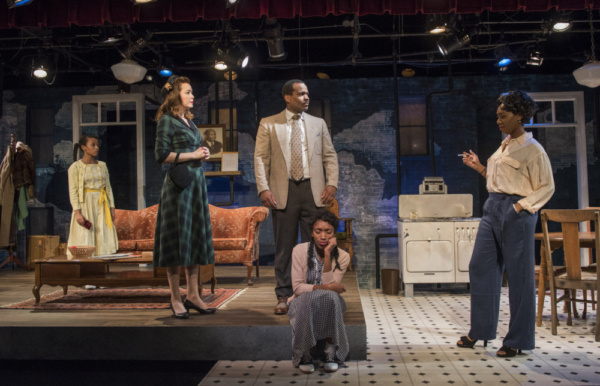 Brandi Jiminez Lee, Emily Tate, Terence Sims, Chanell Bell and BriAnna Buckley

Chanell Bell, Terence Sims and Brandi Jiminez Lee

Brandi Jiminez Lee and Chanell Bell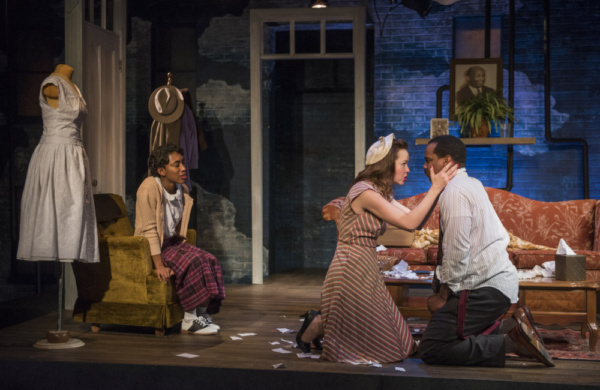 Chanell Bell, Emily Tate and Terence Sims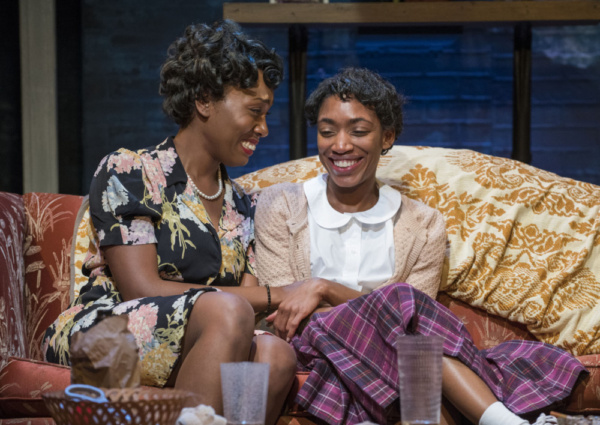 BriAnna Buckley and Chanell Bell

Chanell Bell and Brandi Jiminez Lee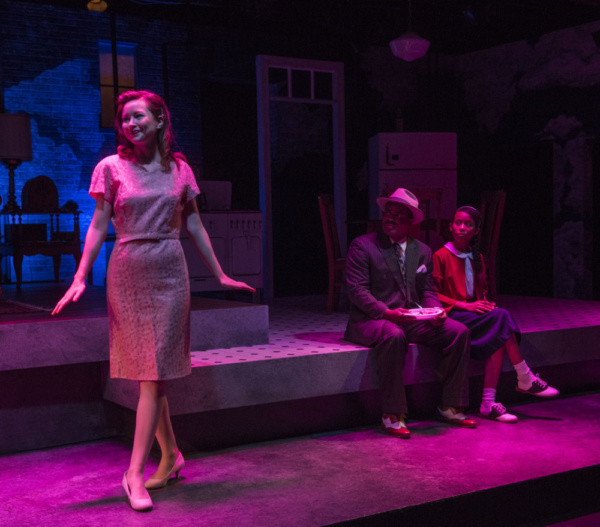 Emily Tate, Terence Sims and Brandi Jiminez Lee
More Hot Stories For You