Photo Flash: First Look at Northlight's TEN CHIMNEYS
Check out these photographs from the set of Northlight Theatre's TEN CHIMNEYS by Jeffrey Hatcher, directed by Artistic Director BJ Jones. The production runs until April 15, 2012 at Northlight Theatre, 9501 Skokie Blvd.
For decades, Broadway legends Alfred Lunt and Lynn Fontanne entertained the most influential artists of their time—from Noel Coward to Sydney Greenstreet— at Ten Chimneys, their Wisconsin retreat. When a young Uta Hagen arrives to rehearse the Lunts' latest production, she sparks an offstage romantic triangle that rivals any onstage drama. Life imitates art in this comically revealing take on the private lives of these very public figures.
The cast includes Lance Baker (Carl), Janet Ulrich Brooks (Louise), Sara Griffin (Uta Hagen), V Craig Heidenreich (Alfred Lunt), Lia Mortensen (Lynn Fontanne), Linda Kimbrough (Hattie), Steve Pringle (Sydney Greenstreet)
Designers include Tom Burch (Set Design), Rachel Laritz (Costume Design), JR Lederle (Lighting Design) and Joe Cerqua (Sound Design)
Click here to read more about the show on BroadwayWorld
Photo Credit: Michael Brosilow.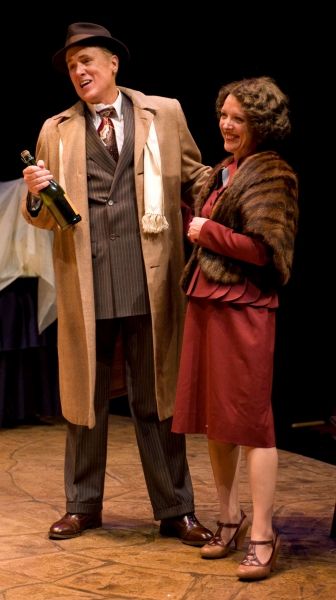 V Craig Heidenreich and Lia Mortensen

Sara Griffin and V Craig Heidenreich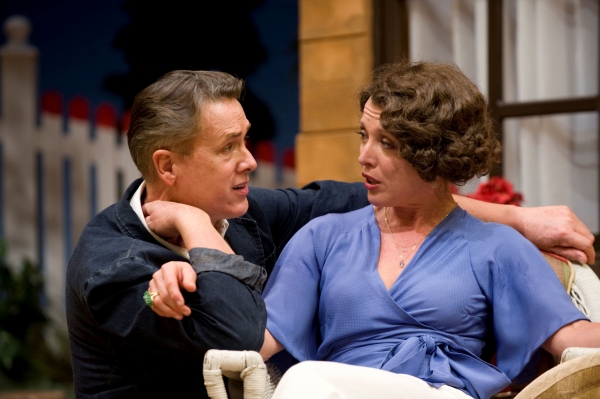 V Craig Heidenreich and Lia Mortensen