Photo Flash: First Look at CATS at the Paramount Theatre in Aurora
Prepare to be immersed into a world like no other - the magical world of Jellicle Cats - when the Paramount Theatre, 23 E. Galena Blvd. in downtown Aurora, IL, presents CATS as the first production of its blockbuster 2014-15 Broadway Subscription series. Performances are now through October 12, 2014. Press opening is this Saturday, September 13 at 8 p.m. BroadwayWorld has a first look at the cast in action below!
Winner of seven Tony Awards, including Best Musical, Best Book and Best Score, CATS is one of the most popular and beloved theatrical productions on the planet, filled with unforgettable music by
Andrew Lloyd Webber
and lush orchestrations by
David Cullen
and
Andrew Lloyd Webber
.
Packed with heart-pounding musical numbers including the show-stopping "Memory,"CATS is a dance-driven extravaganza entirely based on T.S. Eliot's collection of poetry, Old Possum's Book of Practical Cats. The action takes place on the most sacred night of the year as a tribe of felines prepare for the Jellicle Ball. Every member of the tribe tries to prove they're worthy enough to be "the one" selected to be reborn in the afterlife and live for eternity in the glorious "Heaviside Layer."
Under the leadership of director and music director Shawn Stengel, Paramount's CATS production team is working with the highest caliber of professional talent in every aspect including actors, musicians, creative and technical teams. In fact, Paramount's continued dedication to excellence over the last three seasons, overseen by Paramount Artistic Director Jim Corti, prompted the Joseph Jefferson Award committee, Chicago's equivalent of the Tony Awards, to expand its geographic reach. Thanks to this change, CATS will be the first Paramount production to be judged in the Equity Jeff Awards/Large Tier theater category for Chicago's 2014-15 theater season.
Leading the CATS cast are Lauren Villegas as Grizabella The Glamour Cat and Rhett Guter as Munkustrap. Villegas has risen through the ranks of supporting roles over the past few seasons all over Chicago, notably at Paramount in In the Heights, Fiddler on the Roof, The Music Man, Annie and My Fair Lady. Guter, who Paramount audiences will recall as Tommy Djilas in The Music Man and Al De Luca in A Chorus Line, most recently appeared in Goodman Theatre's Brigadoon as Harry Beaton.
CATS also features Paramount veterans Jaclyn Burch, Kristine in A Chorus Line, as Cassandra; Brian M. Duncan, seen in Paramount's Joseph..., A Chorus Line and 42nd Street, as Coricopat; Jacqui Graziano, Joseph... at Paramount, is Jennyanydots; George Keating, Jacob/Potiphar in Joseph..., as Gus The Theatre Cat and Bustopher Jones; Terrance Martin, Paramount's In the Heights, as Mistoffelees; Liam Quealy, seen in Annie, A Chorus Line,Joseph... and My Fair Lady, as Skimbleshanks The Railway Cat; Olivia Renteria, Paramount's The Music Man and Goodman's Brigadoon, as Silibub; Laura Savage, seen in The Music Man and 42nd Street's lead ingénue Peggy Sawyer, as Rumpleteaser; Sawyer Smith, Angel in Paramount's RENT, as Rum Tum Tugger; and Holly Stauder,Paramount's Annie, as Jellylorum.
Newcomers to the Paramount stage are Bryan Howard Conner as Macavity; Samuel Owen Gardner as Tumblebrutus; Kayla L. Harley as Tantomile; Ericka Mac in the cat chorus; Lizzie MacKenzie Pontarelli as Victoria; Amber Mak as Bombalurina; Kristen Noonan as Demeter; Andy Planck as Old Deuteronomy; Jonny Stein as Mungojerrie; andJames Monroe Stevko as Alonzo.
The production will be enhanced by the power vocals of Brandon Chandler, Jacqui Graziano, Molly Kral and Brandon Moorhead, Paramount's leading man Chris from Miss Saigon.
As always, the 16-member Paramount Orchestra will play the full, original Broadway orchestrations for CATS.
Behind the scenes, Shawn Stengel, music director for Paramount's RENT, Miss Saigon, A Chorus Line, Joseph... and My Fair Lady, is serving triple duty on CATS as director, music director and conductor. In addition to his Paramount credits and conducting the Chicago productions of Billy Elliot and Wicked, both at the Oriental Theatre, Stengel was MD/conductor for the national tours of Crazy for You, And The World Goes 'Round, andCATS, and played keys for Kander & Ebb's The Visit, Sondheim's Bounce (Goodman),Mamma Mia!, Chicago, and Peter Pan with Cathy Rigby. His Chicago music direction credits also include Jeff nominations at the Marriott and Pegasus, plus Chicago Shakespeare, Northlight and the Royal George.
Harrison McEldowney is an acclaimed international choreographer whose awards include the After Dark, Ruth Page, and Choo-San Goh Awards, the Prince Charitable Trust Prize, an Emmy nomination as well as being part of several Emmy award winning documentaries. Most recently he received a Jeff nomination for his work on Marriott Lincolnshire's Andrew Lloyd Webber review. He choreographed Macbeth for Chicago Lyric Opera with Chicago Shakespeare Theater, several Chicago Shakespeare Theater productions, Carnegie Hall's Salute to 125 Years of Musical Theater, the '92 Barcelona Olympics Closing Ceremonies, as well as Off-Broadway and the West End. He has been listed several times as one of the choreographers to watch by the Chicago Tribune.
Stengel, McEldowney, and the rest of the CATS production team - Kevin Depinet, set;Theresa Ham, costumes; Jesse Klug, lights; Michael Stanfill, projections; Adam Rosenthal, sound; Sarah E. Ross, props; and Katie Cordts and Lauren Cecil, wigs and make-up - are creating a stylistic environment filled with visual surprises from all departments. Rose Marie Packer is Production Stage Manager and Rebecca Louise Fischer is Assistant Stage Manager.
Regular show times are Wednesday at 1:30 p.m. and 7 p.m.; Thursday at 7 p.m.; Friday at 8 p.m.; Saturday at 3 p.m. and 8 p.m.; and Sunday at 1 p.m. and 5:30 p.m. Tickets are only $41 to $54. To purchase, go to ParamountAurora.com, call (630) 896-6666, or visit the Paramount box office Monday through Saturday, 10 a.m. to 6 p.m., and 2 hours prior to evening performances. Note: CATS is rated G.
Photo Credit: Liz Lauren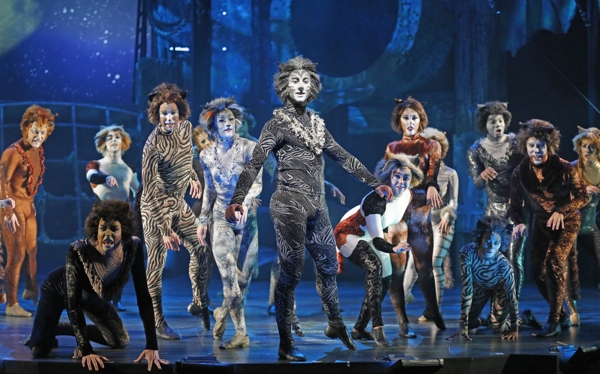 The Cast of CATS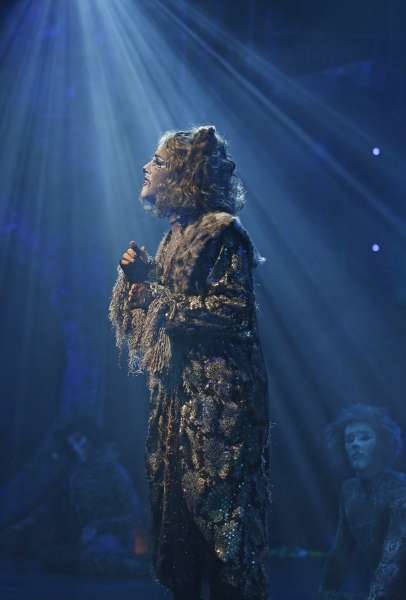 The Cast of CATS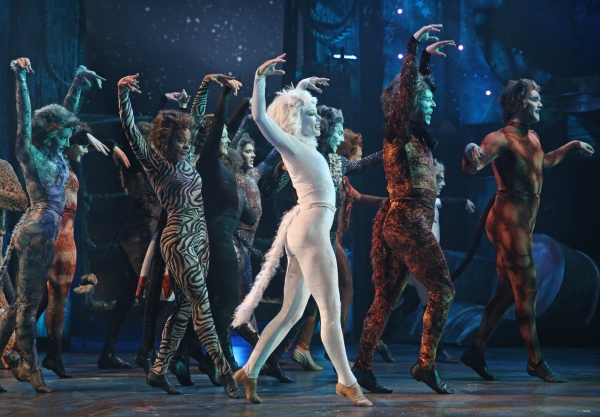 The Cast of CATS

The Cast of CATS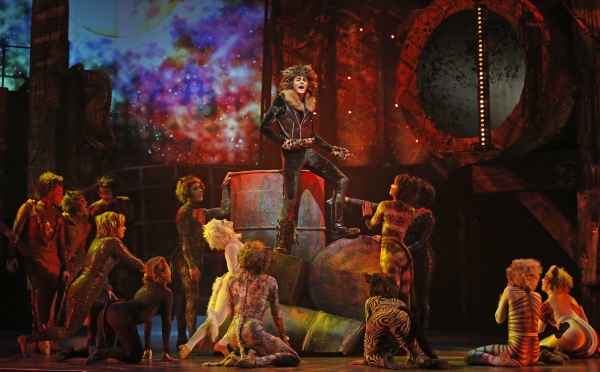 The Cast of CATS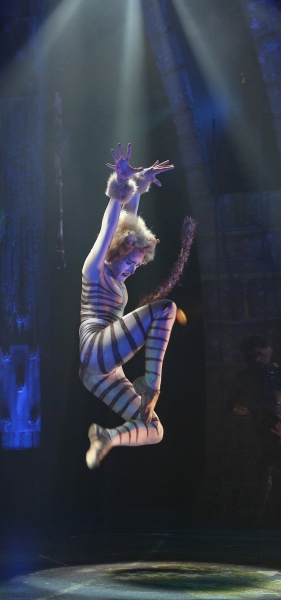 The Cast of CATS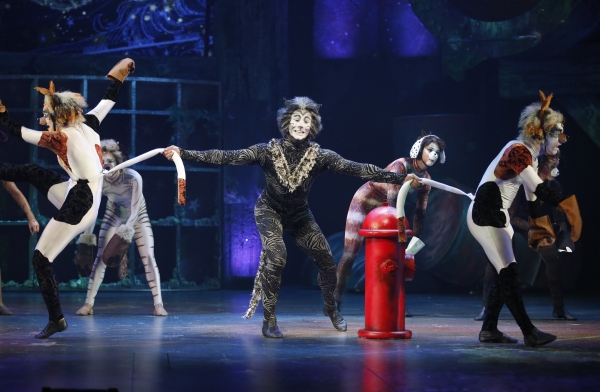 The Cast of CATS

The Cast of CATS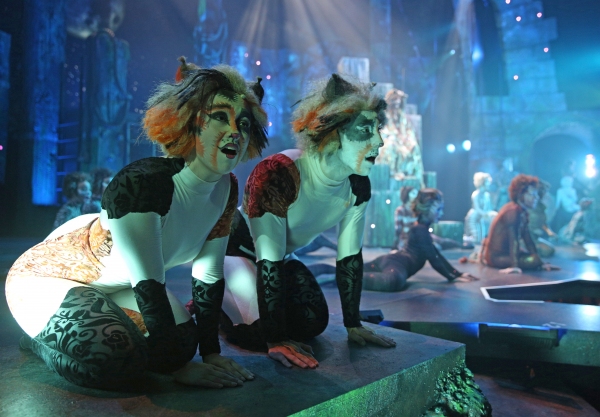 The Cast of CATS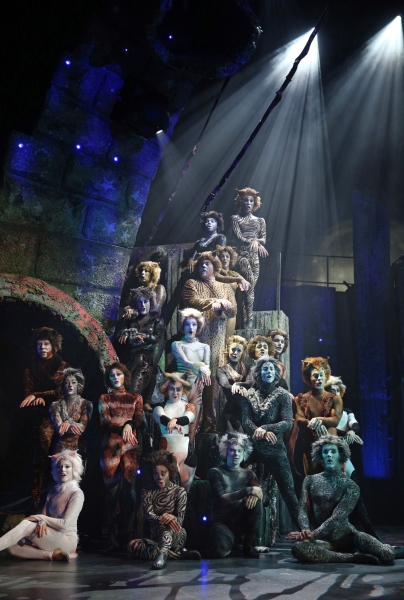 The Cast of CATS
More Hot Stories For You