Photo Flash: First Look at BrightSide Theatre's GUYS AND DOLLS
BrightSide Theatre, Naperville's only professional theatre performing in the historic downtown district, wraps up their 6th Season - A Season of Classic Broadway Shows - with the American classic Broadway musical Guys and Dolls. Guys and Dolls performing at the Theatre at Meiley-Swallow Hall at North Central College, 31 S. Ellsworth Street in Naperville now through June 25, 2017. BroadwayWorld has a first look at the cast in action below!
A talented ensemble of actors from the Chicagoland Area make up the Cast of Guys and Dolls: AnDrew Taylor Swanson (Downers Grove); Jim O'Berg (Oswego); Ryan Bennett (Morris), Dennis Schnell (Wood Dale); Matt Gibson (Lombard); Barry Norton (Arlington Heights); Mark Dedowicz (Westchester); NeAl Goldman (Willow Springs); Christine Ronna (Wilmington); Andrew Buel (Montgomery); Melissa Crabtree and Becca Duff (Oak Park); Michelle Bolliger (Bartlett); Josh Durham (Darien); Michel Weiss (Palatine) and Laura Sportiello, Jillian Weingart, Jeff Wright, Rachael Meloan and Sierra Schnack (Chicago).
Celebrating Broadway's classic golden ere, this American classic has been called "the perfect musical comedy" ranking it among one of the greatest works in theatre history. Set in the glorious Damon Runyon's comic book world bustling with gamblers, gangsters, and sassy showgirls of 1940s Times Square New York City, Nathan Detroit runs the oldest established permanent floating crap game in New York. There are well-heeled shooters everywhere, but it's no dice unless they have a place to gamble - and that takes dough. Nathan's got a bet that high roller Sky Masterson can't land a date with a straight-laced Save a Soul Mission doll. Love is never a sure thing as Nathan learns that his fiancée Miss Adelaide will walk out if she doesn't walk down the aisle soon. What's a poor guy to do?
Directed by Jeffrey Cass with musical director Sarah Giordano and choreographer Jeni Donahue.
Tickets are on sale now at www.brightsidetheatre.com, or by phone at 630-447-TIXS (8497). Performances play the Theatre at Meiley-Swallow Hall at North Central College, 31 S. Ellsworth Street, Naperville. IL 60540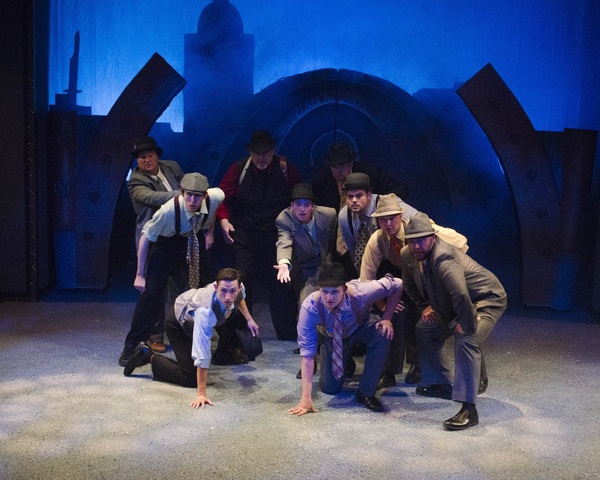 Sky Masterson (Ryan Bennett) and the Gamblers
Miss Adelaide (
Jillian Weingart
) and Her Farmeretts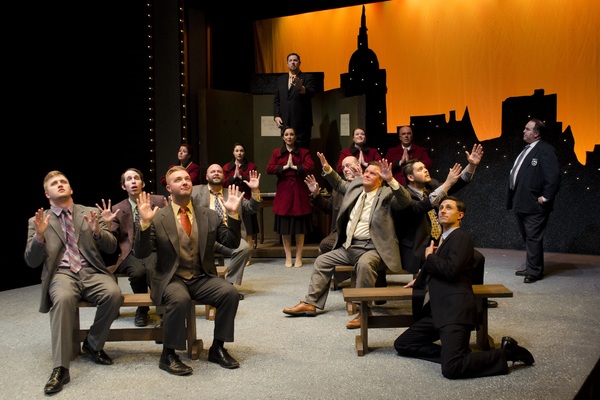 Nicely-Nicely (
Matt Gibson
) and the Company
Sky Masterson (Ryan Bennett) and
Sarah Brown
(
Laura Sportiello
)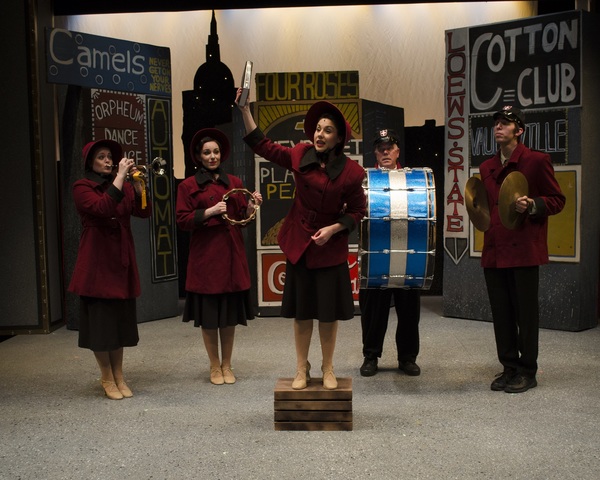 Sarah Brown
(
Laura Sportiello
) and the Save a Soul Mission Band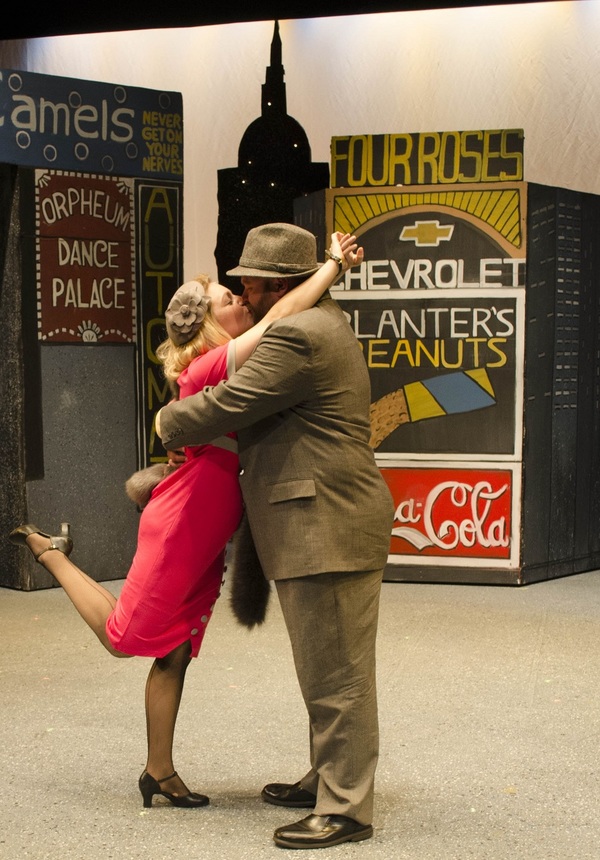 Miss Adelaide (
Jillian Weingart
) and Nathan Detroit (
Dennis Schnell
)