Photo Flash: First Look at Andre De Shields' CONFESSIONS OF A P.I.M.P. at Victory Gardens
Dennis Zacek and Grippo Stage Co., Inc., are presenting CONFESSIONS OF A P.I.M.P., written and performed by two-time Tony nominee and Emmy winner André De Shields, and directed by Samuel G. Roberson Jr. and Dennis Zacek. The cast also includes Kimberly Lawson and Donica Lynn.
Scroll down to see photos from the first of three performances.
The remaining performances for CONFESSIONS OF A P.I.M.P. are Saturday, August 27th at 8:00P.M. and Sunday, August 28th at 7:30P.M. in the Za?ek McVay Theater at Victory Gardens Theater, located at 2433 N. Lincoln Ave in Chicago.
Tickets are $25 and can be purchased at www.victorygardens.org or by calling the box office at 773-871-3000.
From the heat of urban insurrection in Baltimore, Maryland to the incandescent glare of New York's Great White Way, "Jelly Belly" has many stories to tell. Through song, dance, and spoken word, join Victory Gardens Theater's Fox Foundation Resident Actor Fellow André De Shields in this riveting solo-performance as we follow this adventure from inner city impoverishment to self-actualization.
The creative team for CONFESSIONS OF A P.I.M.P. includes Doug Peck (musical direction), Jake Huppert (sound design), Brandon Moorhead (lighting design), Austin Pettinger (costume design) and Charles Smith (dramaturge). The band includes Tony Mhoon (bass) and Robert Reddrick (percussion). Tina Jach is the stage manager.
CONFESSIONS OF A P.I.M.P. originally premiered as part of Victory Gardens' 2015 IGNITION Festival of New Plays.
In a career spanning forty-seven years, André De Shields has distinguished himself as an unparalleled actor, director, choreographer and educator. He is the recipient of three Jeff Awards, one as Director for Victory Gardens' 1987 production of The Colored Museum, and two as Featured Performer in a Musical for the Goodman Theatre productions of Play On! (1998) and Mary Zimmerman's The Jungle Book (2013). In fact Mr. De Shields' professional career began at Chicago's Shubert Theatre, now the Bank of America Theatre, in the 1969 production of Hair. From there he moved on to The Me Nobody Knows at the Civic Opera House, and ultimately became a member of The Organic Theatre Company, where he created the role of Xander the Unconquerable, Ruler of the Sixth Dimension in the cult sensation Warp. A multiple Tony Award nominee, he is best known for his show-stopping performances in four legendary Broadway musicals: The Wiz, Ain't Misbehavin', Play On! and The Full Monty. His numerous accolades include an Emmy Award for the NBC Special based on Ain't Misbehavin', the 2007 Village Voice OBIE Award for Sustained Excellence of Performance, the 2009 National Black Theatre Festival's Living Legend Award, a 2012 Fox Foundation Fellowship in Distinguished Achievement, Florida Atlantic University's 2014 Making Waves Award, the Theatre School at DePaul University 2015 Award for Excellence in the Arts, the Riant Theatre's 2016 Pioneer of the Arts Award, the Black Theatre Network's 2016 Winona Lee Fletcher Award, nine AUDELCO Awards and two Doctor of Fine Arts degrees honoris causa one each from the University of Wisconsin-Madison and the State University of New York-College at Buffalo. A triple Capricorn, Mr. De Shields is the ninth of eleven children born and reared in Baltimore, Maryland. www.andredeshields.com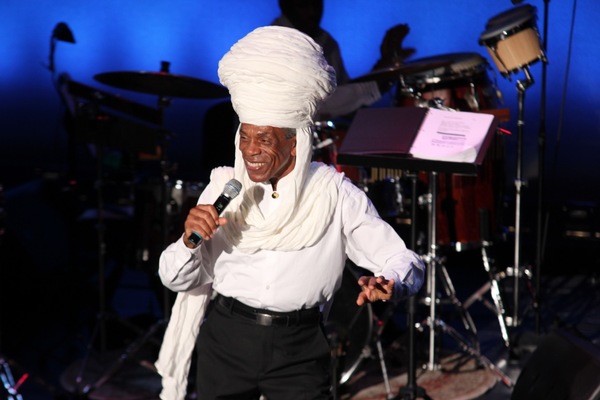 André De Shields

André De Shields, Kimberly Lawson, Donica Lynn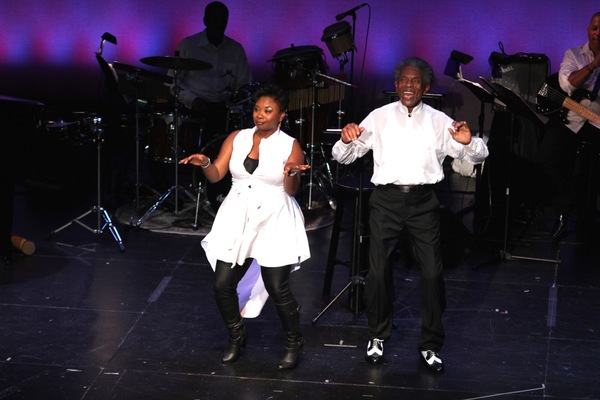 Donica Lynn, André De Shields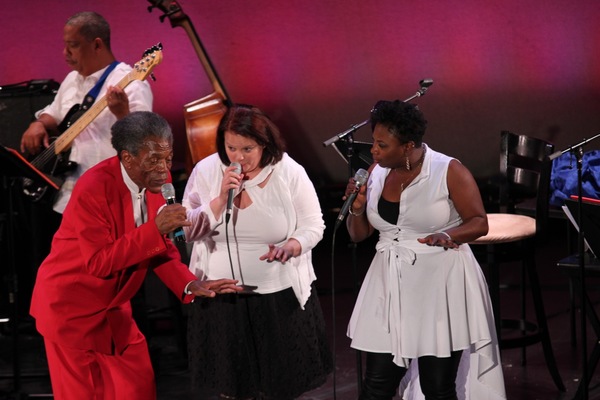 André De Shields, Kimberly Lawson, Donica Lynn

André De Shields and Doug Peck

André De Shields, Robert Reddrick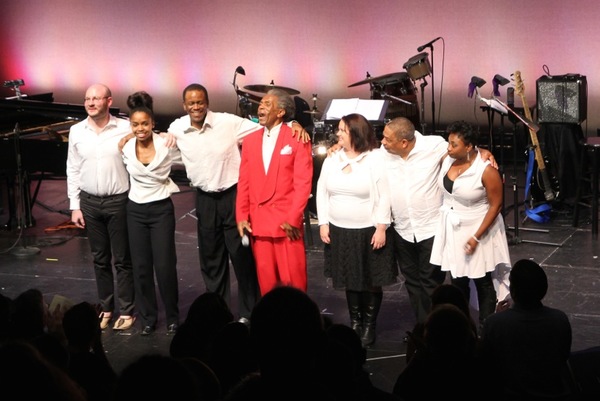 Doug Peck, Taylor Moore, Robert Reddrick, André De Shields, Kimberly Lawon, Anthony J. Mhoon, Donica Lynn

Chay Yew, André De Shields, and Samuel G. Roberson Jr.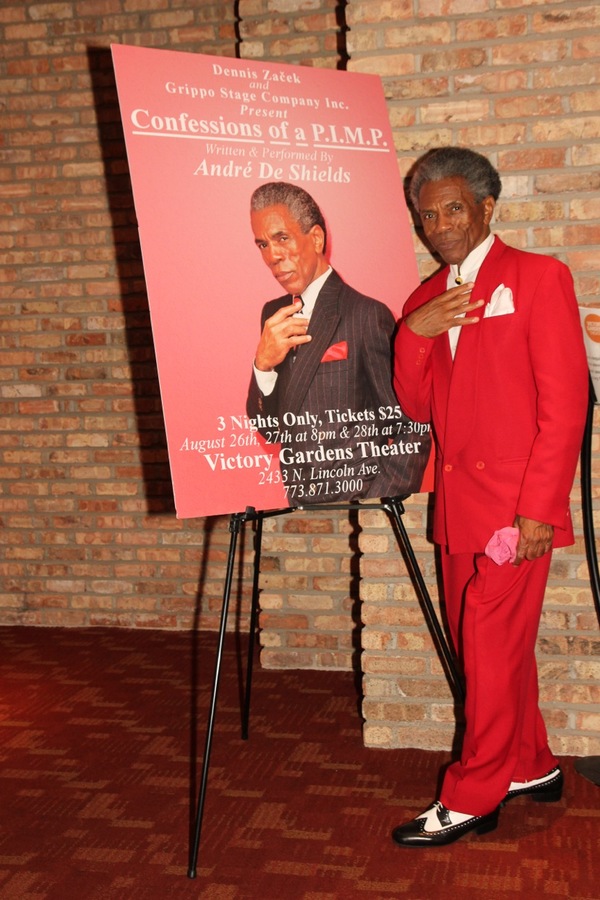 André De Shields

Marcelle McVay and Dennis Zacek
Photo Credit: Lia Chang