Photo Flash: First Look at Akvavit Theatre's 'GHOSTS & zombies' at Strawdog Theatre
Just in time to get you in the Halloween spirit, Akvavit Theatre presents GHOSTS & zombies, by Henrik Ibsen and Gustav Tegby, in a new American translation by Chad Eric Bergman*, directed by Co-Artistic Director Breahan Pautsch*. This dark and hilarious contemporary Swedish twist on Ibsen's Norwegian classic Ghosts plays now through October 29, 2017 at the new Strawdog Theatre Company, 1802 W. Berenice in Chicago. The show opens tonight, September 29, and BroadwayWorld has a first look at the cast in action below!
GHOSTS & zombies features Marsha Harman as Mrs. Helene Alving, Victor Bayona as Chamberlain Alving, Jeremy Trager as Pastor Manders, Joshua K. Harris as Carpenter Engstrand, Micah Kronlokken* as Osvald and Almanya Narula as Regine with and ensemble including Jessica Kearney, Dylan M. Lainez, Madelyn Loehr*, Christiane Schaldemose, Erik Schiller and Tyler Skafgaard.
GHOSTS & zombies puts a blood-curdling spin on Ibsen's classic drama, Ghosts. As in the original, Mrs. Alving is preparing to open an orphanage in her husband's memory, while welcoming her son home from a long absence. However, things soon take a turn for the weird and scary as their country estate becomes overrun by the un-dead. Haunted by the ghosts of her past, Mrs. Alving now finds herself confronted by zombies that she is forced to stand and fight. GHOSTS &zombies shows us that we can try to bury the parts of our life we would rather forget, but we cannot control whether they walk again - slowly, hungrily - in our direction.
The production team for GHOSTS & zombies includes: Chad Eric Bergman* (set design), Rachel Sypniewski (costume design), David Goodman-Edberg (lighting design), Nigel Harsch* (sound designer), Leticha Guillaud (properties design), Kirstin Franklin* (casting director), Bethany Weise (asst. costume designer), R&D Choreography (violence design), Christiane Schaldemose (music direction), Chris Waldron (asst. director), Amy Hopkins (production manager), Harrison Ornelas (technical director), Hannah Harper-Smith (stage manager) and Katy Grabarski (asst. stage manager).
Tickets are currently available at chicagonordic.org. The press opening is Friday, September 29 at 7:30 pm.
Photo Credit: Karl Clifton-Soderstrom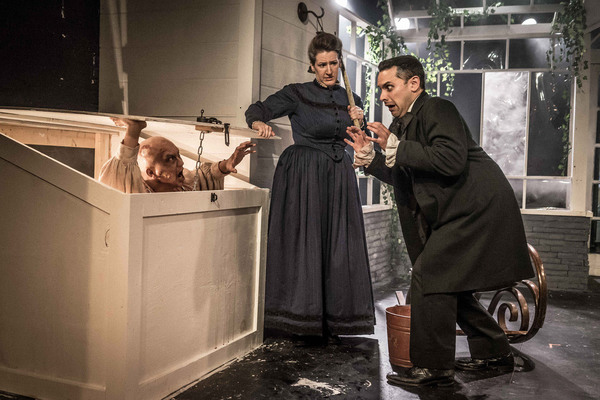 Victor Bayona, Marsha Harman and Jeremy Trager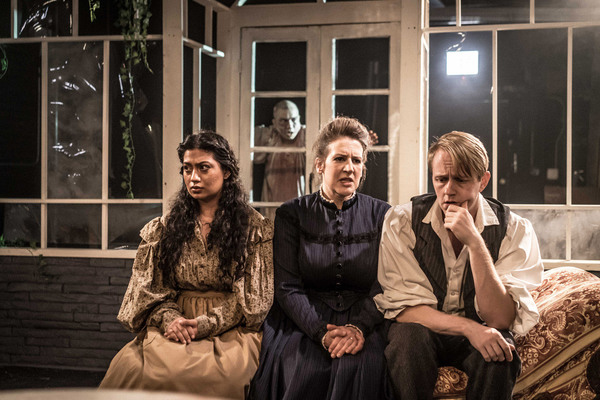 Almanya Narula, Marsha Harman and Micah Kronlokken with (back) Victor Bayona

Almanya Narula, Micah Kronlokken and Marsha Harman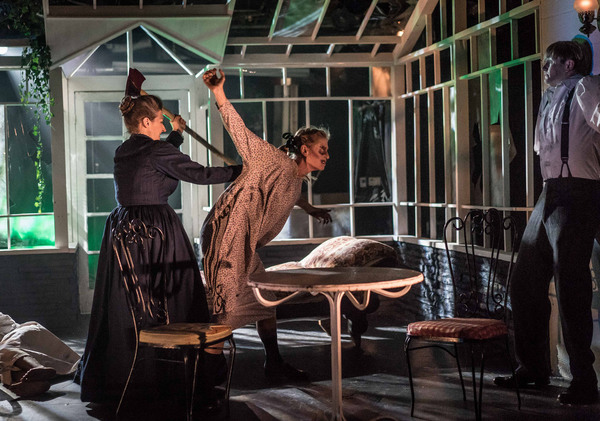 Marsha Harman, Christiane Schaldemose and Micah Kronlokken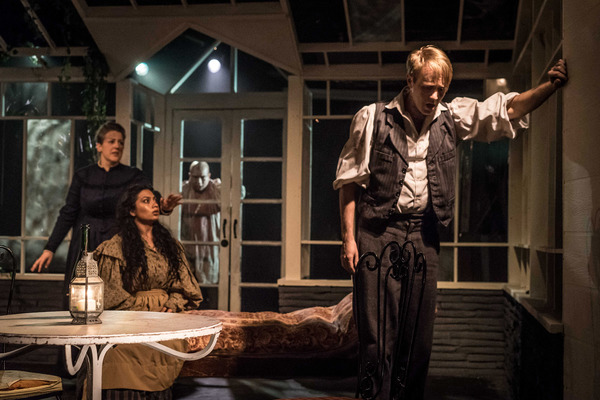 Marsha Harman, Almanya Narula, Victor Bayona and Micah Kronlokken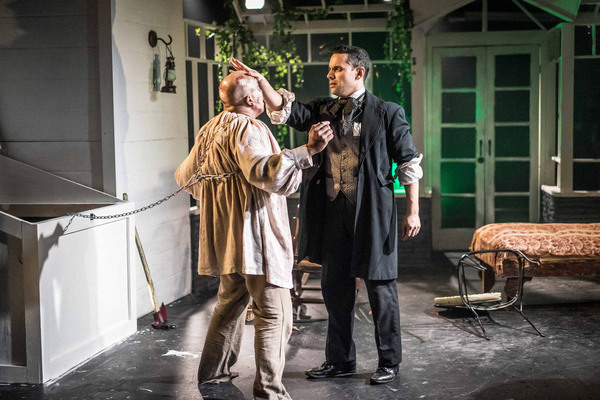 Victor Bayona and Jeremy Trager

Micah Kronlokken, Victor Bayona and Marsha Harman with the cast

Micah Kronlokken and Marsha Harman with the cast