Photo Flash: Chicago Theatre Community Turn Out for League of Chicago Theatres Annual Gala
The League of Chicago Theatres held the 2018 Annual Gala, an elegant event that brings together friends of Chicago theatre to raise funds for programs to support Chicagoland's more than 250-member theatre companies. The event, which had 245 attendees and raised $125,000, was held on Monday, May 21, 2018 at the Four Seasons Hotel Chicago, 120 E. Delaware Place.
The Chicago theatre community honored Amina Dickerson with the Tribute Award, as well Dorothy Milne (Lifeline Theatre) andSteve Scott (Goodman Theatre) with Lifetime Achievement Awards. The evening included cocktails, dinner, and a performance by E. Faye Butler in honor of Steve Scott.
Broken Nose Theatre was honored with the Broadway In Chicago Emerging Theatre Award. Nominated by a committee of industry professionals, educators and League of Chicago Theatres board members, five finalists are selected each year, and from those, a majority vote from the League membership determines the winner. Broadway In Chicago provides a $5,000 cash prize and marketing support, including a substantial advertising package for the recipient. Route 66 Theatre Company, Sideshow Theatre Company, Jackalope Theatre Company, Oracle Productions, The House Theatre of Chicago, Silk Road Theatre Project (now Silk Road Rising), the side project, Steep Theatre, The New Colony, Theatre Seven of Chicago and 16th Street Theater are previous recipients of the award.
The Gala Co-Chairs were Kate Lipuma, Executive Director of Writers Theatre and Marissa Ford, Special Projects Associate of Goodman Theatre.
About the Award recipients
Lifetime Achievement Award recipient Dorothy Milne has been the Artistic Director of Lifeline Theatre since 1999 and an ensemble member since 1992. She has directed over 20 productions at Lifeline and received a Non-Equity Jeff Award (Direction) for Around the World in 80 Days; and Non-Equity Jeff Nominations (Direction) for Pistols for Two, Jane Eyre (for which she also received an After Dark Award), Strong Poison, and Gaudy Night. Outside of Lifeline, she most recently directed In To America for Griffin Theatre. Dorothy has also been writing and performing with the storytelling collective Sweat Girls for over 20 years, directs occasionally for 2nd Story and at Lifeline leads The Lifeline Storytelling Project and co-curates The Fillet of Solo Festival.
Lifetime Achievement Award recipient Steve Scott is the Producer of Goodman Theatre, where he has overseen more than 200 productions; he is also a member of the Goodman's Artistic Collective. Goodman directing credits include Horton Foote's Blind Date;Rabbit Hole; Binky Rudich and the Two-Speed Clock and No One Will Be Immune for the David Mamet Festival; Dinner With Friends;Wit; the world premiere of Tom Mula's Jacob Marley's Christmas Carol; A Midsummer Night's Dream (co-directed with Michael Maggio) and the 2011 and 2012 editions of A Christmas Carol. Other recent directing credits include Yellow Face, The DNA Trail andYohen (Silk Road Rising); American Myth (American Blues Theatre); The Mandrake (A Red Orchid Theatre); Clybourne Park,Elemeno Pea, Elling, A Delicate Balance, Lettice and Lovage and Shadowlands (Redtwist Theatre); Souvenir and Black Pearl Sings(Northlight Theatre); The Beauty Queen of Leenane, Buried Child and Dealer's Choice (Shattered Globe Theatre); Frozen (Next Theatre Company); A Midsummer Night's Dream and Much Ado About Nothing (St. Lawrence (Ontario) Shakespeare Festival); The Teapot Scandals of 1923 and Falsettos (Porchlight Theatre); The Grapes of Wrath, A Streetcar Named Desire, Execution of Justice,Ah, Wilderness!, God's Country and Judgment at Nuremberg (Theatre Conservatory at Roosevelt University's College of Performing Arts, where he is a faculty member); and a number of productions for the Eclipse Theatre (where he is an ensemble member) including Alan Ayckbourn's Woman in Mind, Arthur Miller's After the Fall, John Guare's Six Degrees of Separation, Rebecca Gilman's Boy Gets Girl, Keith Reddin's Big Time, Neil Simon's Plaza Suite and Lanford Wilson's The Moonshot Tapes. He has directed for a variety of other companies including Theatre Wit, the Buffalo Theatre Ensemble, National Jewish Theatre, Theatre at the Center, Lifeline Theatre, Organic Touchstone Theatre and the Lyric Opera Center for American Artists.
Mr. Scott has served on panels for Theatre Communications Group, the Society of Stage Directors and Choreographers, United States Artists, the Eugene O'Neill Theatre Center, the Chicago Council on Fine Arts, the Illinois Arts Council, National Endowment for the Arts and the Pew Charitable Trust/Philadelphia Theatre Initiative. He is a member of the Jeff Committee's Artist and Technical Team, a board member of Season of Concern, artistic advisor for Silk Road Rising and an associate artist with Chicago Dramatists and Collaboraction Theatre companies. He was one of six resident directors for WBEZ's series Stories on Stage and has contributed articles to a variety of publications including the Encyclopedia of Chicago. Mr. Scott is the recipient of five Jeff Award nominations, an After Dark Award, the Illinois Theatre Association's Award of Honor and Eclipse Theatre Company's Corona Award. As an actor, he most recently appeared in the Next Theatre's production of Are You Now or Have You Ever Been...? (Jeff Award for Outstanding Ensemble).
Tribute Award recipient Amina J. Dickerson is president of Dickerson Global Advisors, LLC., (DGA), a consulting and executive coaching practice created as an outgrowth of decades of leadership experience in the non-profit, corporate and philanthropy sectors. She works with senior leaders on strategy, leadership and succession planning. She held executive posts in museums, headed a multi-national philanthropy funding programs in hunger relief, the arts, domestic violence and education, and she serves as a trustee for U.S. foundations and non-profits in Chicago, IL and nationally. She is a Fellow of several Salzburg Global Sessions.
About Chicago theater
Chicago theater is the leader in the U.S. with more than 250 theaters throughout Chicagoland, comprising a rich and varied community ranging from storefront, non-union theaters to the most renowned resident theaters in the country, including 5 which have been honored with Regional Tony Awards, and the largest touring Broadway organization in the nation. Chicago's theaters serve 5 million audience members annually and have a combined budget of more than $250 million. Chicago produces and/or presents more world premieres annually than any other city in the nation. Last year alone Chic
ago theater companies produced more than 100 world premiere productions and adaptations. Each year Chicago theaters send new work to resident theaters across the country, to Broadway, and around the world.
The League of Chicago Theatres' Mission Statement
The League of Chicago Theatres is an alliance of theaters which leverages its collective strength to promote, support and advocate for Chicago's theater industry locally, nationally and internationally. The League of Chicago Theatres Foundation is dedicated to enhancing the art of theater in the Chicago area through audience development and support services for theaters and theater professionals.
For a comprehensive list of Chicago productions, visit the League of Chicago Theatres website, ChicagoPlays.com. Half-price tickets to the current week's performances as well as future performances are available at HotTix.org and at the two Hot Tix half-price ticket locations: across from the Chicago Cultural Center at Expo72 (72 E. Randolph) and Block Thirty Seven (108 N. State).
Photo credit Aanna Chase

Nia Sarfo

Faye Butler

Mary Beth Fisher and Roche Schulfer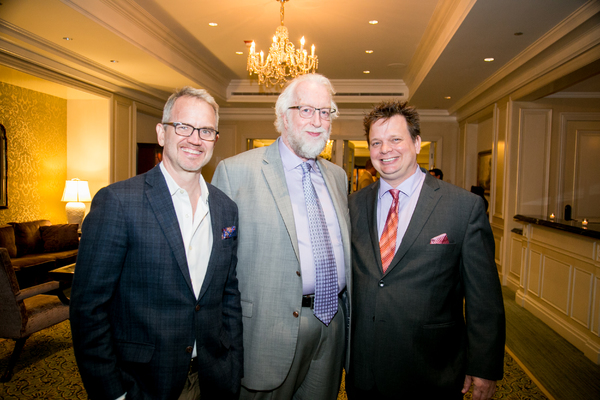 Steve Key, Robert Falls, Joe Faust

Chuck Smith, Wendy Whiteside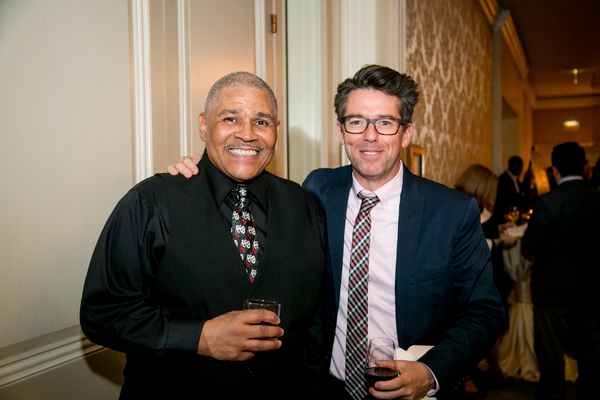 Ron OJ Parson, PJ Powers

John Collins

Tom Mula

Faye Butler, Deb Clapp

Mona Heath, Amina Dickerson, Michael Heath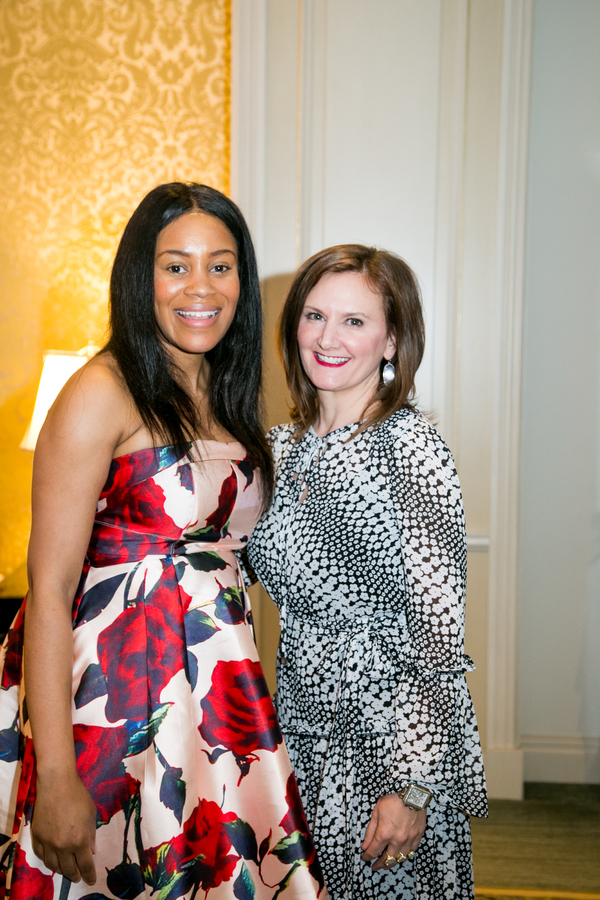 Marissa Ford, Kate Lipuma

Ted Hoerl, Faye Butler, Steve Scott

Benjamin Brownson, Elise Marie Davis

Eric Schroeder, Rachel L. Fink, Heidi Stillman

Paul Gilvary, Dorothy Milne
More Hot Stories For You
Young People's Theatre Of Chicago to Present Chicago Premiere Of DON'T LET THE PIGEON DRIVE THE BUS!

November 25, 2022

The Young People's Theatre of Chicago's inaugural 3-Play 2022-23 season will continue with the Chicago premiere of Mo Willems' high-spirited and hilarious Don't Let the Pigeon Drive the Bus!
---
Offshore Rooftop Lights Up Chicago With Glitz And Glam New Year's Eve Soirée Atop Navy Pier

November 23, 2022

Darling, it wouldn't be a party without you. Offshore Rooftop, the world's largest rooftop deck and one of the city's most popular destinations located on the third floor of Navy Pier, 1000 East Grand Ave, will bid 2022 adieu by hosting a Glitz and Glam New Year's Eve Soirée on Saturday, December 31, beginning at 9pm.
---
Roseland Community Hospital Concludes The Year With Special Foundation Fundraiser

November 23, 2022

The giving season is here! The Roseland Community Hospital on the far South Side of Chicago at 45 W. 111th Street, is gearing up for the final days of 2023 by hosting its Reigniting Our Fire Foundation Fundraiser on Thursday, December 8 beginning at 6pm.
---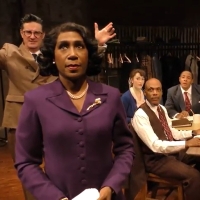 Video: First Look at TimeLine Theatre's TROUBLE IN MIND

November 23, 2022

Get a first look at footage from TimeLine Theatre Company's Trouble in Mind by Alice Childress, directed by TimeLine Company Member Ron OJ Parson, running now through December 18, 2022.
---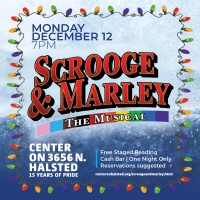 SCROOGE AND MARLEY: The Musical Comes to the Hoover-Leppen  Theatre Next Month

November 23, 2022

From the creative team behind the 2012 indie film Scrooge & Marley, a modern day, queer variation on Dickens' "A Christmas Carol," comes a fully realized musical  version reimagined for the stage. Scrooge & Marley: The Musical follows the familiar outline of the  beloved tale of Ebenezer "Ben" Scrooge – the man who hates the holidays and who is reformed after  memorable visits by three ghostly spirits.
---