Latest News on Touchstone Theatre
Stage Credits
Productions
[Off-Broadway, 1986]
Producer
Touchstone Theatre News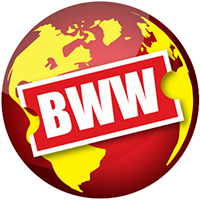 'World-Wide Ukrainian Play Readings' Initiative Comes To Lehigh Valley
by Stephi Wild - May 19, 2022
Valley artists and the local Ukrainian community will present an evening of' theater, film, and dance in solidarity with the people of Ukraine Saturday, June 4 on the campus of Moravian University (1200 Main Street, Bethlehem).  Curtain rises at 7:00pm in Prosser Auditorium located in Moravian's Haupert Union Building.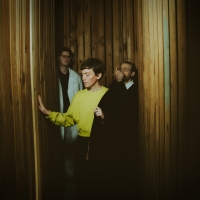 Claire Love Wilson and Peter Lorenz to Present World Premiere Experimental Musical MORAG, YOU'RE A LONG TIME DEID
by Chloe Rabinowitz - Apr 28, 2022
In June, Scottish-Canadian multidisciplinary artist Claire Love Wilson and Austrian director Peter Lorenz will bring to stage the World Premiere of their experimental musical Morag, You're a Long Time Deid at The Russian Hall, June 9 - 19.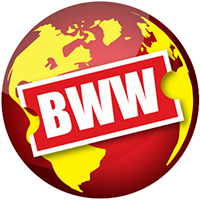 Touchstone Theatre's 17th Annual Young Playwrights' Festival is Back in Person Next Month
by Stephi Wild - Apr 28, 2022
Touchstone Theatre presents the seventeenth year of its acclaimed Young Playwrights' Festival. This showcase of new plays written by local elementary and middle school students performs on May 21st, returning to Zoellner Arts Center's Baker Hall for the first time since 2019.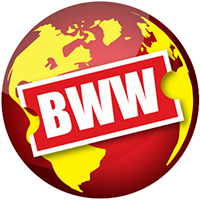 Touchstone Theatre Presents the Return of ¡FIESTA LATINA!
by A.A. Cristi - Apr 7, 2022
Touchstone Theatre presents the return of the Latinx Block Party/¡Fiesta Latina! on Saturday, April 30, 6-9p with doors open at 5:30p. This open-air celebration of local Latinx community and culture will take place on Touchstone's outdoor Barrio Stage and is free to attend.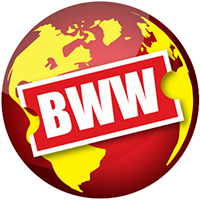 Touchstone Theatre Announces $50k National Endowment For The Arts Grant
by Stephi Wild - Feb 9, 2022
Touchstone Theatre has been approved to receive an American Rescue Plan grant from the National Endowment for the Arts (NEA) to help the arts and cultural sector recover from the pandemic.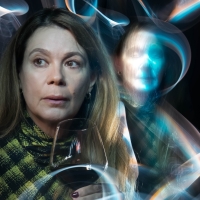 Touchstone Theatre Will Present the World Premiere of OMINOUS SOUNDS Next Month
by Stephi Wild - Feb 4, 2022
Touchstone Theatre presents its world premiere production of OMINOUS SOUNDS AT THE RIVER CROSSING; or, Another Fing Dinner Party Play by Governor General award-winning playwright Jason Sherman at the Performance Works stage on Granville Island, March 6 - 13 (Opening March 9 @ 7:30pm).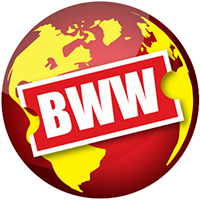 KITCHEN CHRONICLES Comes to Touchstone in February
by Stephi Wild - Jan 18, 2022
Touchstone Theatre presents the world-premiere of a third and final chapter in the Kitchen Chronicles, a multi-year story-gathering and performance project led by Mary Wright, to be performed February 10-20, 2022. Shows will take place in Touchstone's black box theatre.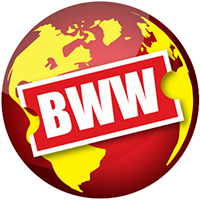 Touchstone Theatre Announces Second Edition Of 'Letters From Far'
by Stephi Wild - Jan 6, 2022
Touchstone Theatre announces Shadows in Steam, the second in their "Letters from Far" series, a storytelling experience told through packages in the mail. The production will unfold weekly, sent to audience members' mailboxes from February 15 to March 21, 2022.
OUR FATHERS, SONS, LOVERS AND LITTLE BROTHERS to be Presented at The Firehall Arts Centre
by Chloe Rabinowitz - Dec 2, 2021
The Firehall Arts Centre is partnering with Touchstone Theatre and the 2022 PuSh International Performing Arts Festival to present Makambe K Simamba's Our Fathers, Sons, Lovers and Little Brothers from Thursday, January 20 to Saturday, January 22, 2022.
Touchstone Theatre Videos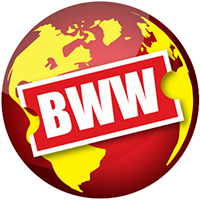 PuSh Festival Unveils 15th Anniversary Program Line-up
by A.A. Cristi - Nov 16, 2018
PuSh Festival, which celebrates its milestone 15th anniversary in 2019. See the full lineup below!