Latest News on Michael Maggio
Michael Maggio Awards and Nominations
Drama Desk Awards - 1993 - Outstanding Director - Musical
Michael Maggio, Wings
Michael Maggio News
Goodman Theatre Announces Jamal Howard as the 2023 Michael Maggio Directing Fellow
by Stephi Wild - Feb 1, 2023
Goodman Theatre has announced Jamal Howard (he/him) as the 2023 Michael Maggio Directing Fellow. A Chicago-based director and choreographer, Howard is the co-artistic director of New American Folk Theatre and an associate company member with TUTA Theatre.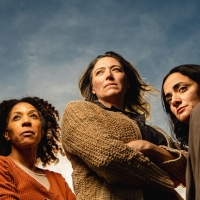 FEN by Caryl Churchill to be Presented at Court Theatre in February
by Chloe Rabinowitz - Jan 5, 2023
Court Theatre is set to present the third production in its 2022/23 season: Fen by Caryl Churchill; directed by Vanessa Stalling. Fen runs February 10 – March 5, 2023.
SWING STATE at Goodman Theatre Adds Two Performances in Final Week
by Blair Ingenthron - Oct 22, 2022
On the heels of a standing-room-only opening night and wide critical praise for the world premiere of Rebecca Gilman's Swing State—a "riveting, deeply moving, empathy-generating, extraordinary new play (by) a great poet of the upper Midwest" (Chicago Tribune)—Goodman Theatre adds two performances to the final week of Tony Award-winning director Robert Falls' world-premiere production.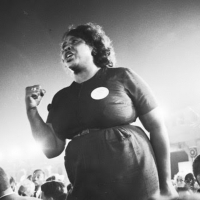 Santa Fe Opera to Present THIS LITTLE LIGHT OF MINE in October
by Blair Ingenthron - Sep 18, 2022
The Santa Fe Opera will present the world premiere of This Little Light of Mine, a new opera about the life of voting rights activist Fannie Lou Hamer. The one-act opera is composed by Chandler Carter with libretto by Diana Solomon-Glover. Under development since 2017, the piece is commissioned by the Santa Fe Opera and its Opera for All Voices (OFAV) consortium partners.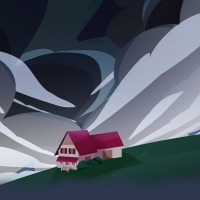 Cast Announced for World Premiere of Rebecca Gilman's SWING STATE at Goodman Theatre
by Chloe Rabinowitz - Aug 24, 2022
Pulitzer Prize-nominated playwright Rebecca Gilman will mark her 10th production at Goodman Theatre, her longtime creative home, with Swing State—directed by Tony Award-winner Robert Falls in their 6th collaboration over 35 years. Swing State appears October 7 – November 13 in the 350-seat flexible Owen Theatre.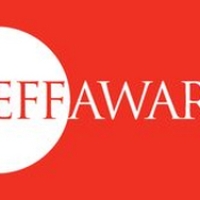 Panel On Costume Design For The Stage Featured In Upcoming Jeff Awards Education Program
by A.A. Cristi - Aug 18, 2022
The Jeff Awards is hosting a live panel discussion with award-winning costume designers Monday, August 29
Fountain Theatre to Present 'Hyper-Staged' Reading of Lisa Loomer's ROE
by Chloe Rabinowitz - Jun 2, 2022
The Fountain Theatre will once again jump into action with a "hyper-staged" reading of Roe, a powerful, poignant and often humorous play by Lisa Loomer that cuts through the headlines to reveal the real-life women behind Roe v. Wade, the landmark 1973 case that gave women the right to safe, legal abortion.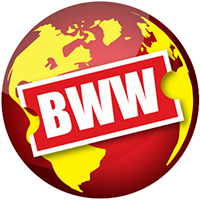 Ginger Thatcher Will Be on the Faculty of Ballet Arts, Inc.'s Summer Intensive
by Stephi Wild - May 6, 2022
GINGER THATCHER will be on the faculty of Ballet Arts, Inc.'s Summer Intensive which will be taking place from June 13-17, 2022 in Jackson, Tennessee. Ms. Thatcher will be teaching musical theater, jazz, and modern dance classes for the participants in this year's Summer Intensive.
World Premiere of THERE'S ALWAYS THE HUDSON to be Presented at Woolly Mammoth Theatre Company
by Chloe Rabinowitz - Apr 6, 2022
Woolly Mammoth Theatre Company will present the world premiere of THERE'S ALWAYS THE HUDSON, Paola Lázaro's exploration of what lies beneath rage and anger when partners in pain agree to torment those who have tormented them.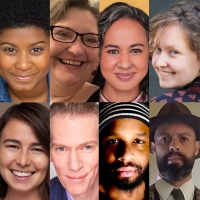 Shattered Globe Theatre Announces New Ensemble Members & Artistic Associates
by A.A. Cristi - Mar 7, 2022
Shattered Globe Theatre has announced the addition of six new Ensemble Members and six new Artistic Associates. Ensemble members include Demetra Dee, Tina M. Jach, Tina Muñoz Pandya, Hailey Rakowiecki, Jazzma Pryor and Devonte E. Washington. Artistic Associates include Mikey Gray, Lawrence Grimm, Jason Lynch, David Antonio Reed, Adam Schulmerich and Leslie Ann Sheppard.
Michael Maggio Frequently Asked Questions
What awards has Michael Maggio been nominated for?
Outstanding Director - Musical (Drama Desk Awards) for Wings .