Fee Free Friday At Chicago's Hot Tix, Productions Announced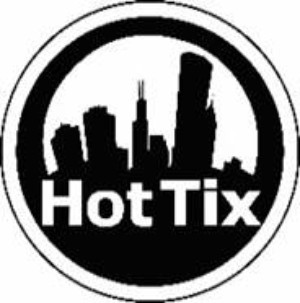 The League of Chicago Theatres has launched its brand new Hot Tix website at HotTix.org, featuring a sleek new look, user-friendly search options, geo-locating to find nearby performances and mobile options. Half-price tickets are available now at HotTix.org. In celebration of the new website, Hot Tix will offer the first-ever "Fee Free Friday" on Friday, April 6, 2018. The participating productions are the world premieres of The Doppelgänger at Steppenwolf Theatre (for select performances April 6-8); Lettie at Victory Gardens Theater (for select performances April 7-12); Plantation! at Lookingglass Theatre (for select performances April 6-8); and Roots in the Alley at Adventure Stage Chicago (for select performances April 6-May 5).
With a special promo code, customers will be able to buy half-price tickets to the four participating new works with no fees added. The promo code will be released on Hot Tix's social media accounts (Facebook, Twitter, Instagram) on Friday, April 6 at 12:01am. The code will be valid only on April 6 for the select half-price shows while supplies last. Ticket inventory is limited and may sell out quickly. Offer only valid for select shows. The "Fee Free Friday" landing page is at https://hottix.org/fee-free-friday/.
The new features on HotTix.org allow visitors to geo-locate the half-price performances near them, discover a new neighborhood or genre, and buy half-price tickets straight from their mobile device. From Broadway musicals to intimate dramas to side-splitting comedies, Hot Tix's half-price show list is easily searchable by show name, theatre name, date, date range, price, genre, and more. Dozens of shows are available on the site-for both last-minute and advance planning.
Hot Tix, a service of the non-profit League of Chicago Theatres, exists to further promote and support Chicago area theatres. Since the new website launched in mid-January 2018, Hot Tix has seen a 19.1% year-over-year (YOY) increase in the number of users visiting the site. With 54% of users accessing the site from outside Chicago and 26% of users between the ages of 25 and 34 years old, Hot Tix plays an important role in introducing new audiences to Chicago's world-class theatre scene.
In addition to selling half-price theatre tickets online, the League of Chicago Theatres operates two walk-up Hot Tix locations in downtown Chicago: across from the Chicago Cultural Center at Expo72 (72 E. Randolph) and inside Block Thirty Seven (108 N. State)-offering in-person customer service by knowledgeable theatre professionals.
About Chicago theatre
Chicago theatre is the leader in the U.S. with more than 250 theaters throughout Chicagoland, comprising a rich and varied community ranging from storefront, non-union theaters to the most renowned resident theaters in the country, including 5 which have been honored with Regional Tony Awards, and the largest touring Broadway organization in the nation. Chicago's theatres serve 5 million audience members annually and have a combined budget of more than $250 million. Chicago produces and/or presents more world premieres annually than any other city in the nation. Last year alone Chicago theatre companies produced more than 100 world premiere productions and adaptations. Each year Chicago theatres send new work to resident theaters across the country, to Broadway, and around the world.
The League of Chicago Theatres' Mission Statement
The League of Chicago Theatres is an alliance of theatres which leverages its collective strength to promote, support, and advocate for Chicago's theatre industry locally, nationally, and internationally. The League of Chicago Theatres Foundation is dedicated to enhancing the art of theatre in the Chicago area through audience development and support services for theatres and theatre professionals.
For a comprehensive list of Chicago productions, visit the League of Chicago Theatres website, ChicagoPlays.com. Half-price tickets to the current week's performances as well as future performances are available at HotTix.org and at the two Hot Tix half-price ticket locations: across from the Chicago Cultural Center at Expo72 (72 E. Randolph) and Block Thirty Seven (108 N. State).

Related Articles View More Chicago

Stories

Shows
More Hot Stories For You