Brightside Theatre Offers New Fall Youth Acting Classes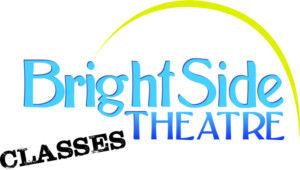 Artistic Director Jeffrey Cass and Executive Director Julie Ann Kornak are proud to announce the offering of new youth acting classes. Registration is now open for Creative Dramatics for Kindergarten - 5th Grade and Scene Study for 6-12th graders with classes scheduled Saturdays, September 23 - October 28, 2017. Also PLAY IN A DAY one-day classes will take place on Columbus Day, Martin Luther King, Jr. Day and President's Day for K-8th graders. All classes take place at the rehearsal space located at 4953 Fairview Avenue in Downers Grove and are taught byCarrie L. Dabelow. Registration form and more information can be found at www.brightsidetheatre.com or register by phone at 630-447-8497 (TIXS).
Creative Dramatics
Kindergarten - 5th Grade
Saturdays 9am-10:30am | September 23 - October 28, 2017
$150
This fun-filled class will introduce beginning actors to the art of working together through theater games and classic stories. By working as part of an ensemble, students will use various theatre techniques to explore storytelling and harness imagination through physicality and become more aware of self and creative expression, learn about teamwork and gain self-confidence. Students will learn to use their bodies and voices to transform stories into plays. There will be an opportunity for parents to observe on the last day of class. No previous experience is required!
Scene Study
6th - 12th Grade
Saturdays 11am-12:30pm |September 23 - October 28, 2017
$150
The ability to be free, open, & ready to explore are essentials skills for an actor at any age. Theater games and improvisational exercises will invite students to discover the concepts behind creating three-dimensional characters, preparation of scenes through all aspect of scripted work including how to analyze and interpret text, connect with other actors, make strong physical and vocal choices, and finding confidence in their personal performance. There will be an opportunity for parents to observe on the last day of class. No previous experience is required!
A Play in a Day
Kindergarten - 8th Grade
Columbus Day 10/9, Martin Luther King Jr. Day 1/15 and President's Day 2/19 |8:30am - 6pm
$50 each Holiday (Lunch Included)
For those days when there's no school but parents still have to work! This is an exciting fast-paced class. Students will improve their communication skills through the use of role-play, script writing, improvisation and performance. In one day students will write a script, rehearse it, add costumes and props and then at the end of the day perform their creation for their parents. Roll up your sleeves and be ready to create a play in a day!
New Youth Acting Classes/Page 2
About the Instructor - Carrie L. Dabelow
Carrie is an actor an educator who has worked in the suburbs of Illinois for the last 17 years. She has a BA from St. Olaf College, and a Masters in Theatrical Direction from Roosevelt University in Chicago. She also spent one year at the National Shakespeare Conservatory in New York. In 2014, Carrie was lucky enough to spend a summer studying at The Globe Theatre in London, England. Carrie is a teacher in Wheaton, and teaches Drama and Speech Communication as well as running the after school theatre program. As an actor Carrie has worked with a variety of community theaters in the area, including Elgin Community College, Music on Stage, Palatine, PM&L in Antioch, and the Woodstock Opera House. Carrie lives in Streamwood with two very high maintenance cats.
BrightSide Theatre (Jeffrey Cass, Artistic Director and Julie Ann Kornak, Executive Director) currently just beginning its 7th season, Cinema on Stage, is Naperville's only professional theatre performing in the historic downtown district. BrightSide Theatre is committed to Enlighten, Educate, and Entertain through comedies and inspirational stories from across the globe. A unique blend of award-winners, premieres, modern works and timeless classics meant to reflect upon and inform our community inhabit BrightSide's stage. BrightSide Theatre is partially supported and funded by a generousSECA Grant, The Dolly McCarthy Show, Round Hill Wealth Management and CueCamp. For more information on BrightSide Theatre, please visit www.brightsidetheatre.com.
Related Articles View More Chicago

Stories

Shows
More Hot Stories For You