10 on Tuesday with SOUTHERN GOTHIC's Brian McCaskill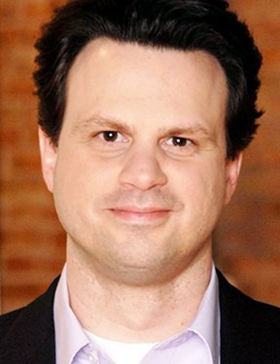 In the immersive drama SOUTHERN GOTHIC, Brian McCaskill plays Charles Lyon, a politician hiding his share of secrets. Unlike his character, McCaskill had no problem opening up and spilling the tea with 10 on Tuesday. Here's what he had to say:
1) Show you first auditioned for (and did you get the part)? Eugene Jerome in "Broadway Bound" at Pegasus Players. I did get the part.
2) Where are you originally from? Chicago. Born at Holy Cross Hospital. Lived in numerous Southwest Suburbs growing up. Have lived on the North Side for decades.

3) Currently working on / recently closed? "Southern Gothic" at Windy City Playhouse.
4) When did you first know you wanted a career in theater? I never thought I would make decent money with acting until I signed with my agent, Stewart Talent. That's when I began to take it seriously. I don't actually consider myself a theatre actor. I consider myself a commercial and industrial actor who occasionally gets theatre gigs when better actors aren't available.
5) What's your dream role production? I don't have any dream roles. I prefer original pieces/characters if possible.
6) Favorite post-performance haunt? Konak's in Andersonville. (Also, any low-key place where I can play pool - a pool table can make my night.)
7) Living or dead, who would you drop everything to see perform? The Marx Brothers during their late vaudeville/early Broadway years.
8) What's your greatest vice/guilty pleasure? Mixing stimulants with depressants - although I haven't in years (I'm in recovery).
9) What are you currently listening to/watching/reading? Listening to: "To Pimp a Butterfly," by Kendrick Lamar. Watching: "Good Time," directed by the Safdie Brothers. Reading: "The Story of Philosophy," by Will Durant
10) Describe the Chicago theater community in three words: Innovative but segregated.
SOUTHERN GOTHIC runs through May 27 at the Windy City Playhouse, 3014 W. Irving Park Road Tickets, $65-$85 at 773-891-8985 or www.windycityplayhouse.com