Photo Flash: First Look at YouTheatre's MULAN JR. at Flatrock Playhouse
Flat Rock Playhouse and YouTheatre presents the popular Disney musical, Mulan Jr., from November 15 -24 at the Flat Rock Playhouse Downtown presented by Todd Webb, CPA andKen Adams/Edward Jones. BroadwayWorld has a first look at star Eleanor Palmer as Mulan below!
The music and lyrics are by Matthew Wilder, David Zippel,Stephen Schwartz, Jeanine Tesori and Alexa Junge. The music is adapted and arranged and additional music and Lyrics by Bryan Louiselle.?Book adaptation and additional lyrics are by Patricia Cotter.
Join YouTheatre students as they present a heartwarming celebration of culture, honor and a fighting spirit. Based on the hit Disney movie and set in ancient China, this story of adventure, courage and bravery is one for all ages. The story begins as Mulan's big day with the village Matchmaker is wrecked by her nervousness, thereby dishonoring her family. When her Father, Fa Zhou, is unexpectedly called to the army, Mulan's adventure begins. Accompanied by a misfit dragon named Mushu, Mulan must fit into the army, save the Emperor and restore her family's honor.
"I love the history behind Disney's Mulan Jr.," said YouTheare Artistic Director Dave Hart who is also directing the show. "The legend of Fa Mulan is a story that has through different variations been a part of the Chinese culture for over sixteen hundred years. The investigation into another culture is always fascinating to me. When did they bow and how? How did economic status play a role in their society? What were the different roles for men versus women?"
Hart hopes these lessons reach the students involved in this production as well.
"As I have worked with the cast of our production, I am hoping that they take the message of Fa Mulan and continue to think about the importance of finding their own voice and their own part of the history of their family. As a director I would love the audience to feel as if they have traveled to another world, experiencing part of a fun magical journey of love for family and self-discovery. "
YouTheatre cast members are Caroline Owen and Eleanor Palmer double cast as Mulan, Bobby Simcox, Caroline Ryan, Hannah Daniels, Lainie Robertson, Annabelle Cram, Lucy Pharr, Hannah Grady, Ryan Jalernpan, Melanie Owen, Claire Griffin, Andrew Torres, Clare Little, Kris Saucedo, Imanol Yepez-Frias, Nicolas Hopkin, Wyatt Le Doux, Ezekiel Mercado, Brad Owen, Victoria Cambron, Emma Jackson, Olivia Kemp, Mary Pharr, Sofia Mercado, Miriam Cummins, Faith Augustine, Raja Jalernpanl, Jackson Pelz
In the tradition of Flat Rock Playhouse's education mission, the senior role of Stage Manager for this production will be YouTheatre student Sarah Hart under the guidance of resident stage manager Lindsey Moss. Assistant Stage Manager's will be YouTheatre students Leah Hermance and Cecilia Bockoven.
Other creative staff include Stephen Terry (Lightning Design), Billie Pierce (Costume Design), Chris Mueller (Scenic Design), Marc W. Fisher III (Sound Design), Andy Bishop (Sound Mixer), Paul Feraldi (Properties Master), Lora McIntosh (Assistant Properties Master), Adam Goodrum (Technical Director), Samantha Yaeger (Scenic Charge), Seth Watson (Lighting Programmer), and Andy Bishop (Sound Mixer).
Mulan is a 1998 American animated musical action-comedy-drama film directed by Tony Bancroft and Barry Cook, with story by Robert D. San Souci and screenplay by Rita Hsiao, Philip LaZebnik, Chris Sanders, Eugenia Bostwick-Singer, and Raymond Singer. It was produced by Walt Disney Feature Animation and released by Walt DisneyPictures on June 19, 1998. Ming-Na, Eddie Murphy, Miguel Ferrer and BD Wong star in the English version, whileJackie Chan provided his voice for the Chinese dubs of the film. The 36th animated feature in the Walt DisneyAnimated Classics, and a part of the Disney Renaissance, the film is based on the Chinese legend of Hua Mulan. Mulan was well received by critics and the public, grossing $304 million, earning Golden Globe and Academy Award nominations, and winning several Annie Awards including Best Animated Feature. A 2005 direct-to-video sequel, Mulan II, followed.
For information on the Spring Classes coming up at YouTheatre, keep an eye on the website at www.ytrocks.com and information will be published as soon as it comes available.
Todd Webb, CPA and Ken Adams/Edward Jones presents Disney's Mulan Jr. at Playhouse Downtown, November 15 - 24. Performances will be Friday at 7:00 PM, Saturday at 2:00 PM and 7:00 PM and Sunday at 2:00 PM. All tickets are $18 for adults and $10 for students and can be purchased by calling The Playhouse box office at 828-693-0731, toll-free at 866-732-8008 or online at www.flatrockplayhouse.org. Discounts available for seniors, AAA members, military personnel, students and groups. Playhouse Downtown is located at 125 S. Main Street in Hendersonville, NC.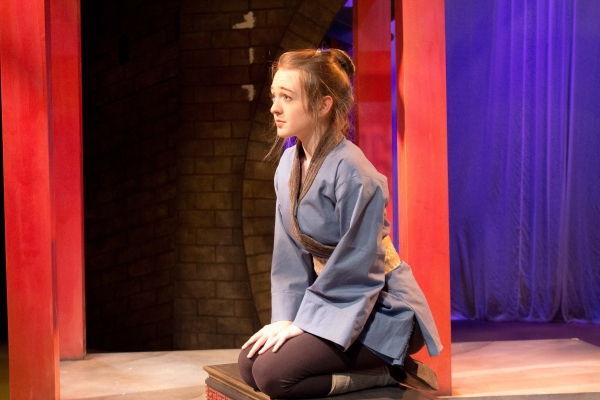 Eleanor Palmer

Eleanor Palmer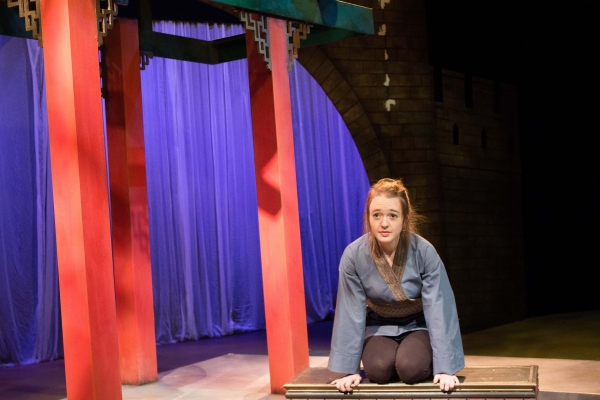 Eleanor Palmer

More Hot Stories For You