Photo Flash: New Production Shots from Civic Theatre's NEXT TO NORMAL
Civic Theatre of Allentown presents the Pulitzer-winning musical "Next to Normal," which runs now through May 19. Civic's Artistic Director William Sanders directs this rock musical written by Brian Yorkey and lyrics by Tom Kitt. Featuring an electrifying pop-rock score of more than 30 songs, "Next to Normal" is an intense, tender, human scale musical that aims straight for the heart. BroadwayWorld has new production photos below!
Winner of three Tony Awards, this unique, cathartic musical is about Diana Goodman, a seemingly normal suburban wife and mother, who has struggled with bi-polar disorder and hallucinations for 16 years, after a family tragedy left her scarred and heartbroken. Despite her inner turmoil, Diana does what she can to keep the family together and be as "normal" as possible.
Janie Greim (Diana), Michael Traupman (Dan), Kallie Linder (Natalie), Matthew Meckes (Gabe), Will Morris (Henry), and Brian Foley (Dr. Fine/Dr. Madden) star in the Civic production of this moving and memorable musical. Ryan Kloss is the production stage manager. Set design is by Jason Sherwood (Civic's "Gypsy," "August: Osage County" and "Grey Gardens"). Will Morris serves as lighting and costume designer.
The creators of "Next to Normal" hit theatricAl Gold with their show, which remains as one of only a hand-full of musicals to ever receive the Pulitzer Prize for Drama. A graduate of Columbia University, lyricist and book writer Brian Yorkey, worked as associate artistic director for the Village Theatre, where five of his previously written musicals were produced. "Next to Normal began as a ten-minute-long piece called "Feeling Electric" that recent college graduates Yorkey and Kitt wrote as a final project for the BMI Musical Theatre Workshop at the end of the 1990s. The genesis for that work came from a Dateline NBC segment about electroconvulsive therapy, which was included in final draft of "Next to Normal." Thanks in part to the success of "Next to Normal," Yorkey has made the jump to film, and will serve as the lyricists for the original musical "SCORE!" starring Robert Downey, Jr. for Warner Brothers.
Tom Kitt, who provides the musical score for "Next to Normal" and who won a Tony Award for his work, met Yorkey when they were students at Columbia. Kitt has composed music for the musical "High Fidelity" and the play "From Up Here." He has also served as music supervisor, orchestrator, and arranger for the 2010 musical "American Idiot", based off the album by Green Day. He is currently working alongside Yorkey on a new musical called "If".
Tickets to the Civic Theatre production of "Next to Normal" area available through the Civic Box Office at the historic Nineteent Street Theatre; by calling 610.432.8943 or online at www.CivicTheatre.com. All performances of "Next to Normal" will be presented at the Nineteenth Street Theatre, 527 N. 19th Street, Allentown, PA. Free parking for the shows is available along Liberty and Allen Streets near 19th Street and in the Wells Fargo Bank parking lot at 19th and Liberty (after the bank is closed).
Photo Credit: Marco Calderone Photography


The Cast of Civic Theatre of Allentown's NEXT TO NORMAL

Janis Greim as Diana and Brian Foley as Dr. Fine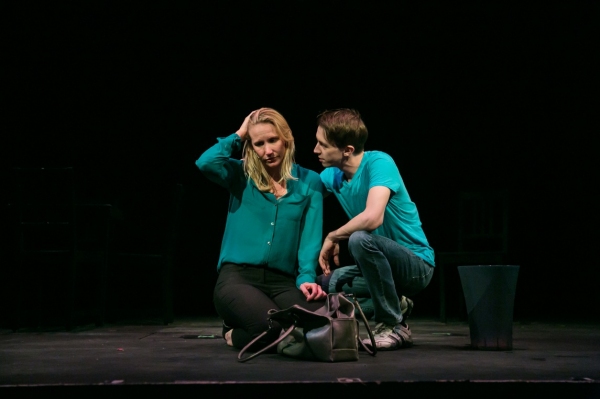 Janis Greim as Diana and Matthew Meckes as Gabe

Michael Traupman as Dan and Janis Greim as Diana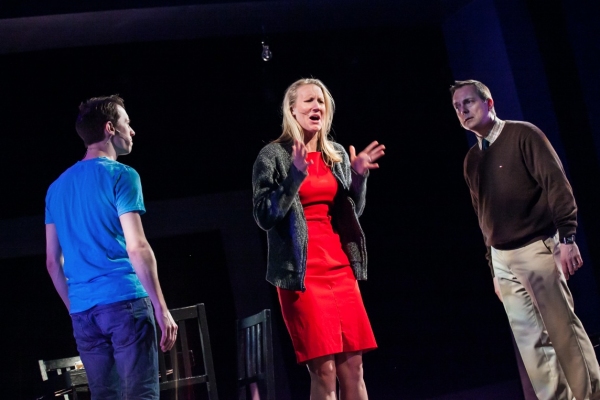 Matthew Meckes as Gabe, Janis Greim as Diana, Michael Traupman as Dan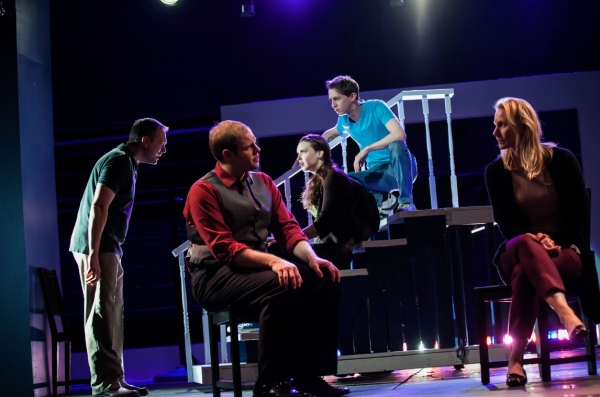 The Cast of Civic Theatre of Allentown's NEXT TO NORMAL

Janis Greim as Diana and Kallie Linder as Natalie

Janis Greim as Diana and Matthew Meckes as Gabe

More Hot Stories For You