Photo Flash: Hershey Area Playhouse Brings Music and Laughs This Summer with ONCE UPON A MATTRESS
Hershey Area Playhouse is proud to present Once Upon a Mattress, a musical comedy with music by Mary Rodgers, lyrics by Marshall Barer, and book by Jay Thompson, Dean Fuller, and Marshall Barer. It's an adaptation of the Hans Christian Andersen fairy tale, The Princess and the Pea.
If you thought you knew the story of The Princess and The Pea, you may be in for a walloping surprise! Did you know, for instance, that Princess Winnifred actually swam the moat to reach Prince Dauntless the Drab? Or that Lady Larken's love for Sir Harry provided a rather compelling reason that she reaches the bridal altar post haste? Or that, in fact, it wasn't the pea at all that caused the princess a sleepless night? Carried on a wave of wonderful songs, by turns hilarious and raucous, romantic and melodic, this rollicking spin on the familiar classic of royal courtship and comeuppance provides for some side-splitting shenanigans. Chances are you'll never look at fairy tales quite the same way again.
The original production opened on May 11, 1959 off-Broadway before moving to Broadway later that year. The show marked the Broadway debut of Carol Burnett, who originated the role of Princess Winnifred. Nominated for two Tony awards, one for Best Musical and one for Burnett as Best Leading Actress, the show ran for a total of 244 performances.
"To be able to direct Once Upon A Mattress is truly a highlight of my Theatrical Career. One can say it brings me full circle going back to the second show I appeared in during high school," director Jeff Cartwright says. "Every time I get to New York City to see shows, I always try to meet my first wife for dinner. (First wife ON the stage, that is!) During our Junior year, Denni and I were the queen and king in Mattress. When I told her what I was undertaking this summer, she commented 'what a blast from the past.'"
Bringing this hilarious musical to life, the cast members of Once Upon a Mattress include: Anton Aluquin as Ensemble/1st Knight; Amy Jo Brixius as Princess Winnifred; Jasmine Bucher as 3rd Lady in Waiting - Lucille; Natalie DeSantis as The Minstrel; Gene Ellis as The Wizard; Kate Foley as Ensemble; Kristi Foster as 2nd Lady in Waiting - Merrill; Patrick Gavazzi as Sir Studley/Shadow Jester; Jilly Harris as Ensemble/Lady H/Pantomime Character/Wench 1; Roxanne Hennessy as The Jester; Sydney Hover as Ensemble/Lady; Brandon Laventure as Ensemble/2nd Knight/Sir Luce; Eric Mansilla as Prince Dauntless; John Mallonee as King Sextimus the Silent; Colleen Milliken as Princess No. 12/Ensemble; Jacob Porter as Ensemble; Stephi Preston as Lady in Waiting #1 - Rowena; Sherri Roland as Ensemble/Lady Mabelle/Nightingale; Deborah Santiago as Ensemble/Pantomime Character/Wench 2; Rebecca Schlegel as Lady Larken; Ian Wallace as Sir Harry; and Sara Zentmeyer as Queen Aggravain.
In addition to Cartwright, production staff members for Once Upon a Mattress include: Lisa Greene, producer; Lindy Mack, orchestra director; Laurie Miller Petersen, choreographer; Patt Roth, stage manager; Becky Jenkins, assistant stage manager; JoAnn Wallace, lead costumer; Linda Pagliarulo and Kaye Wallace, costumers; Carlton Hoke & Jeff Miller, set designers, builders, and painters; Dave Rowland, sound; Dave Ebright, lighting designer; Cameron Ebright, assistant lighting designer; Mike Toth, light board operator; Monica Von Dobeneck and Jonathan Weschler, set design and properties; Michele Pecho, technical assistant.
Experience the joyful songs and hilarious antics of Once Upon a Mattress, running July 19-22 & 26-29, 2018. Thursday through Saturday performances begin at 7:30 p.m.; Sunday performances begin at 2 p.m.
Tickets are $23 for teens/adults and $20 for those ages 12 and under. Tickets are available by visiting www.HersheyAreaPlayhouse.com or by calling the Playhouse's box office at 717-533-8525.
Photo Credit: Michael Feldser

Eric Mansilla, Sara Zentmeyer (seated), and John Mallonee as Prince Dauntless, Queen Aggravain, and King Sextimus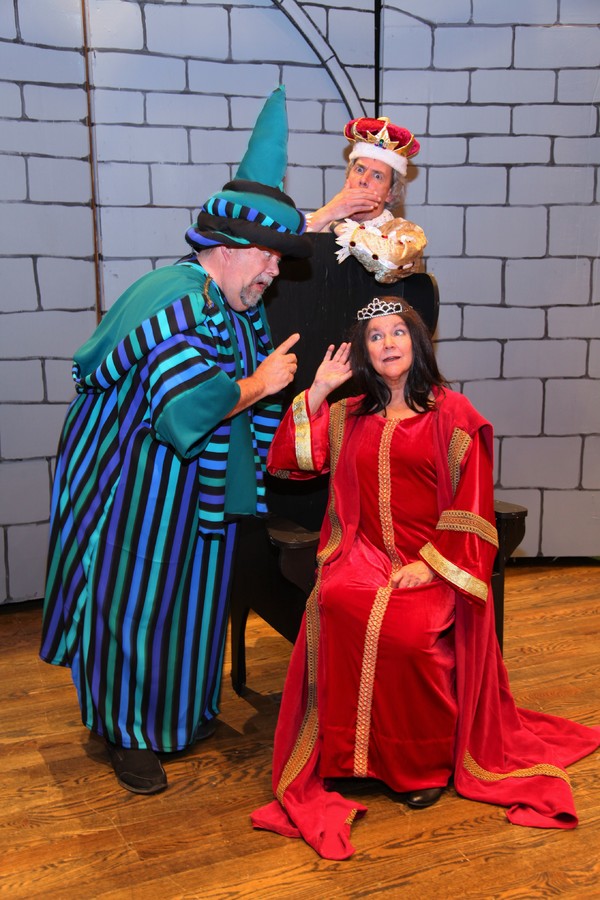 The Wizard (Gene Ellis) and Queen Aggravain (Sara Zentmeyer) conspire while King Sextimus John Mallonee listens

Queen Aggravain (Sara Zentmeyer) chides King Sextimus (John Mallonee)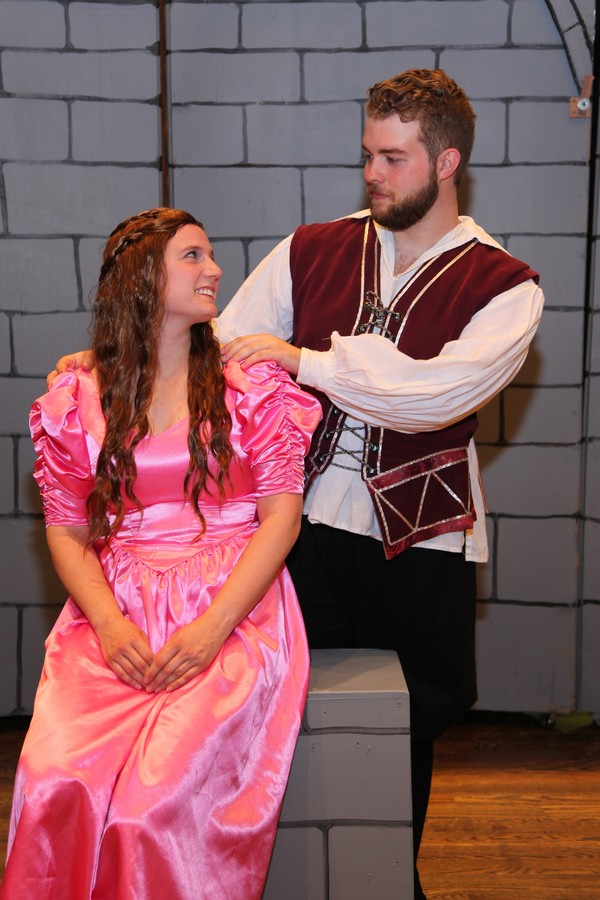 Rebecca Schelgel (seated) and Ian Wallace as Lady Larken and Sir Harry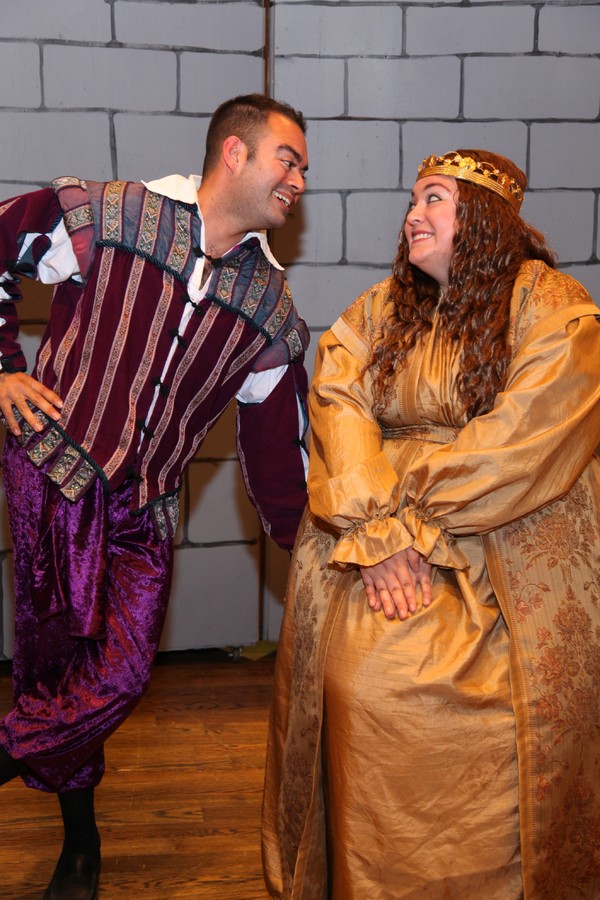 Eric Mansilla and Amy Jo Brixius (seated) as Prince Dauntless and Princess Winifred