Photo Flash: EPAC's HEDWIG AND THE ANGRY INCH Celebrates Opening Night
HEDWIG has arrived! Take a look at the production photos of Ephrata Performing Arts Center's production of HEDWIG AND THE ANGRY INCH starring Zander Gawn and Elizabeth Checchia!
Hedwig and the Angry Inch will run from October 18 - November 3 at the Sharadin Bigler Theatre. Tickets can be purchased online or by calling 717-733-7966 x 1. Presented by special arrangement with Dramatists Play Service, Inc., New York.
Directed by Edward Fernandez. Choreography and Movement by Kristin Pontz. Music Direction by Zach Smith. Costume Design by Kate Willman. Scenic Design by Mike Rhoads. Lighting Design by Jeff Cusano. Sound Design by Christopher Disson.
Hedwig and the Angry Inch is a gender-bent musical by John Cameron Mitchell with music and lyrics by Stephen Trask. Hedwig Robinson is a transgender punk rocker from East Germany who goes on a U.S. tour with her band, The Angry Inch.
During the performances, Hedwig tells the story of her life: her transition from the boy Hansel into the woman Hedwig, her botched sex-change operation, her former lover and band-mate that stole her music for fame, her marriage to Yitzhak the ex-drag performer (who is also her talented back-up singer), and everything in between. Hedwig explores her journey to fame, the origins of love, and her own identity.
Photos Credit: Sheri Niven.

Zander Gawn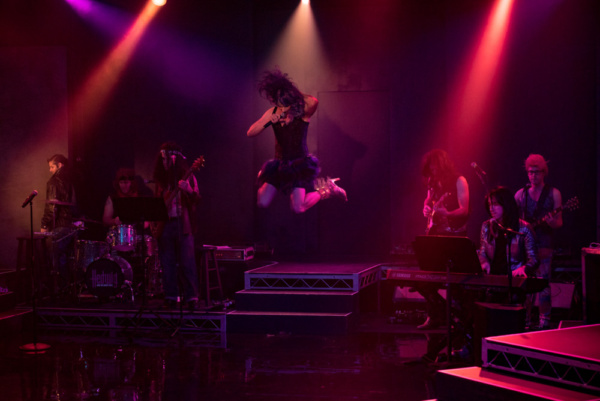 The company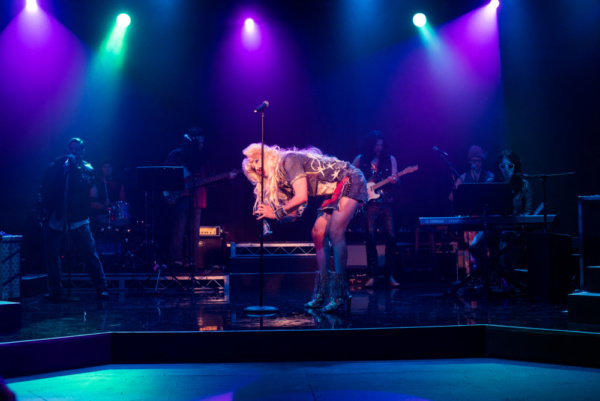 Zander Gawn

Zander Gawn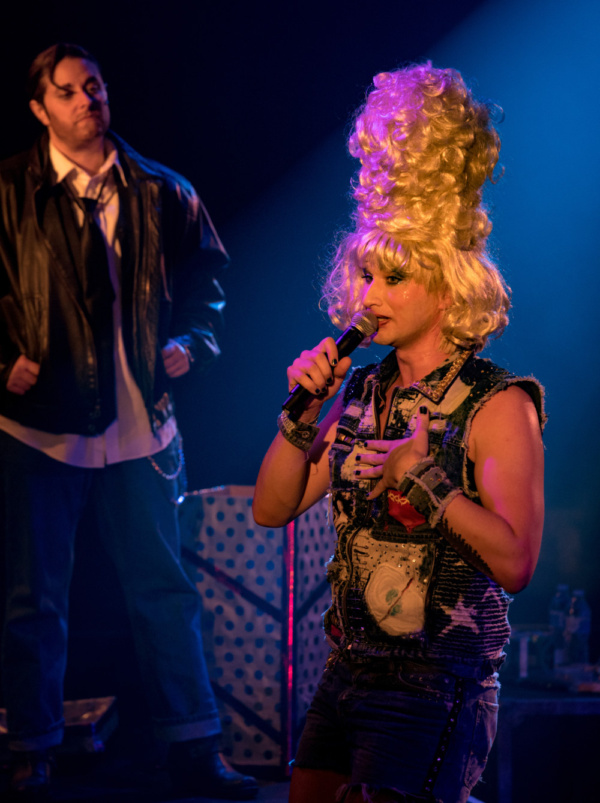 Elizabeth Checchiz and Zander Gawn

Zander Gawn and Elizabeth Checchia

Zander Gawn and Elizabeth Checchia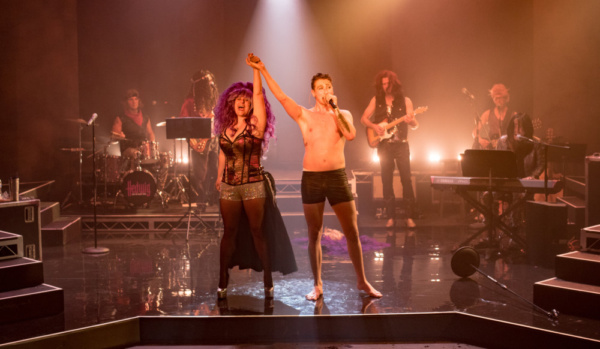 The company