Photo Flash: First Look at Todd Meredith, Sean Riley and More in CRT's BUDDY! THE BUDDY HOLLY STORY
Cortland Repertory Theatre invites audiences to "Rave On!" with its debut production of the international musical sensation "BUDDY - The Buddy Holly Story". Performances of this hit rock and roll musical will run from June 19 - July 6 . Tickets may be purchase by calling 800-427-6160 or by visiting the CRT Box Office's new location at 24 Port Watson Street in downtown Cortland. Tickets are also available for sale 24 hours a day through the CRT website at www.cortlandrep.org. Some performances are already sold out, so CRT suggests calling early.
BroadwayWorld has a first look at the production below!
Starring as Buddy Holly will be actor/musician Todd Meredith, who last appeared as a performing intern at CRT in 2006, in such shows as "Annie Get Your Gun" and "It Runs in the Family". Since then, he has made a successful career of playing Buddy Holly in 11 previous productions of this show. Meredith also co-directs the show with CRT Producing Artistic Director Kerby Thompson, and co-music directs with Ithaca College Music Director Joel Gelpe, who served as music director of CRT's production of "CATS" last season.
Most of the cast will make their CRT debuts with this production. Portraying The Crickets are Nathan Yates Douglass as Joe B. Mauldin on bass and Justin Rugg as Jerry Allison on percussion. On rhythm guitar is Sean Riley, who has appeared in CRT's productions of "Rumors" and "Johnny Guitar". PatRick White will portray HiPockets Duncan, the Radio DJ who "discovered" Buddy. Joel Stigliano, previously seen in "The Unexpected Guest" will play Norman Petty, the music producer who made a hit of "That'll Be The Day", and Ashley Pankow plays his pianist wife, Vi. Portraying Buddy's wife Maria Elena is CRT Performing Intern Erika Toderic. As music producer Murray Deutche and also playing trumpet is Robert Gonyo, with Christopher Wren as Bob Hale, the host of the Clear Lake Concert who also plays alto saxophone. The Big Bopper will be played by Mike Brennan, with Danny Caraballo as Ritchie Valens. Ayana Major Bey and Lanny Mitchell both make their CRT debuts as the performers at the Apollo. The remaining CRT performing interns - Daniel Burgos, Clara Childress, Xavier Reyes, Anastasia Teel and Nate Whipple - round out the cast, playing DJ's, fans, reporters and back-up singers. The Clear Lake Concert band is completed by Stephen Fasteau on tenor saxophone and Justin Oswald on trombone.
Stage Manager Laura Croch returns for a second year to CRT, and leads the design and production team. Jason Bolen returns as Scenic Designer, having created the sets for many CRT shows including "CATS", "Grease", and "Chicago". Costumes are created by long-time CRT Costume Designer Jimmy Johansmeyer. Continuing their work this season are Props Designer Lisa Guild, Lighting Designer Annmarie Dugan and Sound Designer Seth Asa Sengel. Nicholas Ryan continues his work at Technical Director and Kait Samuels serves as Assistant Stage Manager.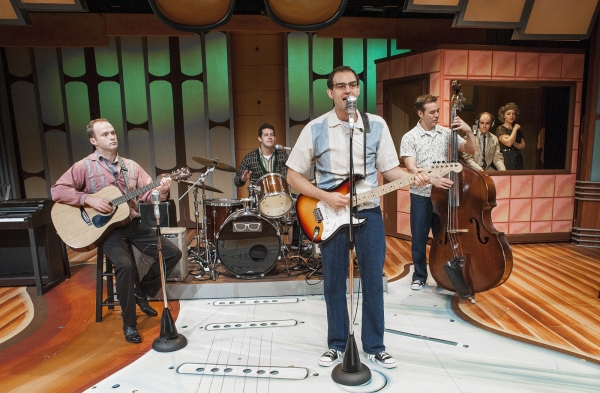 Sean Riley as Nikki Sullivan, Justin Rugg as Jerry Allison, Todd Meredith as Buddy Holly, Nathan Yates Douglass as Joe B. Mauldin, with Joel Stigliano as Norman Petty and Ashley Pankow as Vi Petty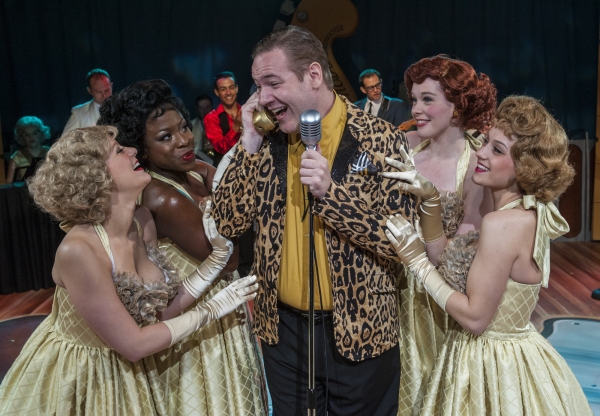 Clara Childress, Ayana Major Bey, Michael Brennan as The Big Bopper, Anastasia Teel and Erika Toderic

Danny Caraballo as Ritchie Valens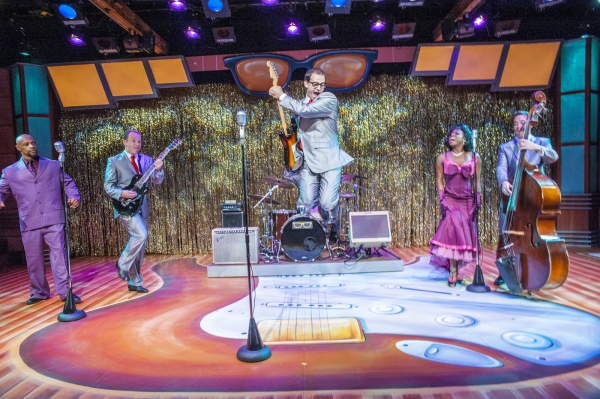 Lanny Mitchel as Apollo Performer, Sean Riley as Nikki Sullivan, Justin Rugg as Jerry Allison, Todd Meredith as Buddy Holly, Ayana Major Bey as Apollo Performer and Nathan Yates Douglass as Joe B. Mauldin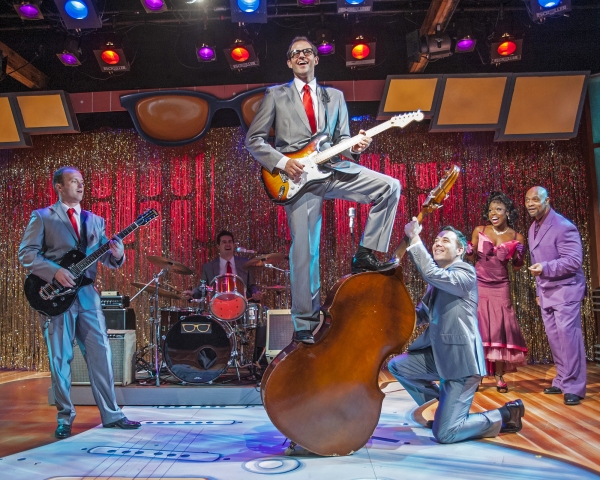 Sean Riley as Nikki Sullivan, Justin Rugg as Jerry Allison, Todd Meredith as Buddy Holly, Nathan Yates Douglass as Joe B. Mauldin, with Ayana Major Bey and Lanny Mitchel as Apollo Performers

More Hot Stories For You