BWW Review: FIDDLER ON THE ROOF at Proctors Maintains its Delicate Balance.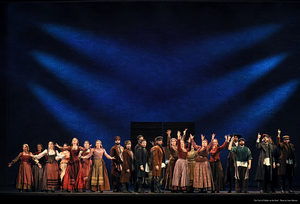 FIDDLER ON THE ROOF is based on Tevye (or Tevye the Dairyman) and his Daughters, a series of stories by Sholem Aleichem written in Yiddish between 1894 and 1914 about Jewish life in a village in the Pale of Settlement of Imperial Russia at the turn of the 20th century. The original Broadway production opened September 22, 1964. Fiddler won more than a dozen major awards including nine Tony's and set several records. It has been produced worldwide at both the amateur and professional level including more than a dozen revivals.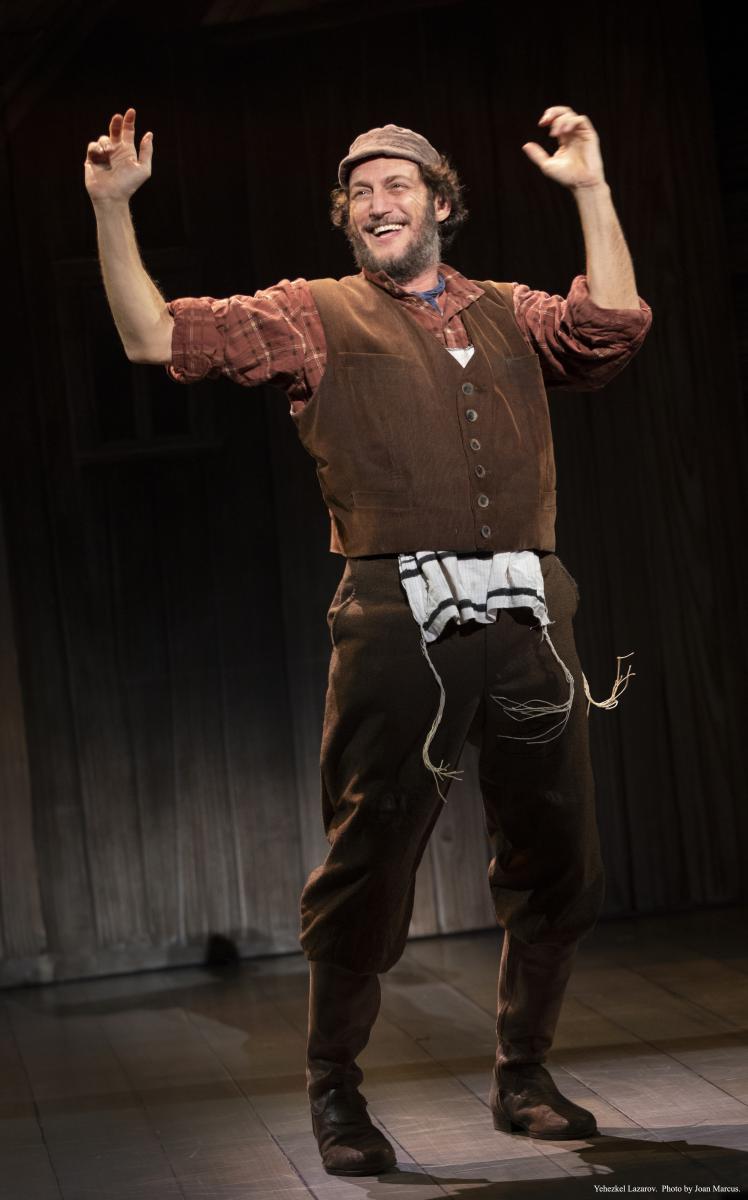 Tevye, a poor Jewish milkman, explains the customs of the Jews in the Russian shtetl of Anatevka, where their lives are as precarious as the perch of a fiddler on a roof. Tevye (Yehezkel Lazarov) and his wife, Golde (Maite Uzal), struggle to provide a decent life and home for their five daughters: Tzeitel (Kelly Gabrielle Murphy), Hodel (Ruthy Froch), Chava (Noa Luz Barenblat), Shprintze (Emma Taylor Schwartz) and Bielke (Carly Post). They do so while interacting with the colorful characters in the village including Yente, the matchmaker (Carol Beaugard), the butcher, Lazar Wolf (Jonathan Von Merling), the tailor, Motle Tumzoil (Nick Siccone), their Rabbi (David Scott Curtis), The three eldest daughters work to convince Tevye to abandon tradition in favor of the "new ways" and allow them to follow their hearts in pursuit of the young men who capture them. The story that unfolds includes, conflict, drama, heartache, humor, love, tenderness, and tragedy. It is told through a collection of eighteen musical numbers including: "Tradition", "Matchmaker, Matchmaker", "If I Were A Richman" and "Sunrise, Sunset".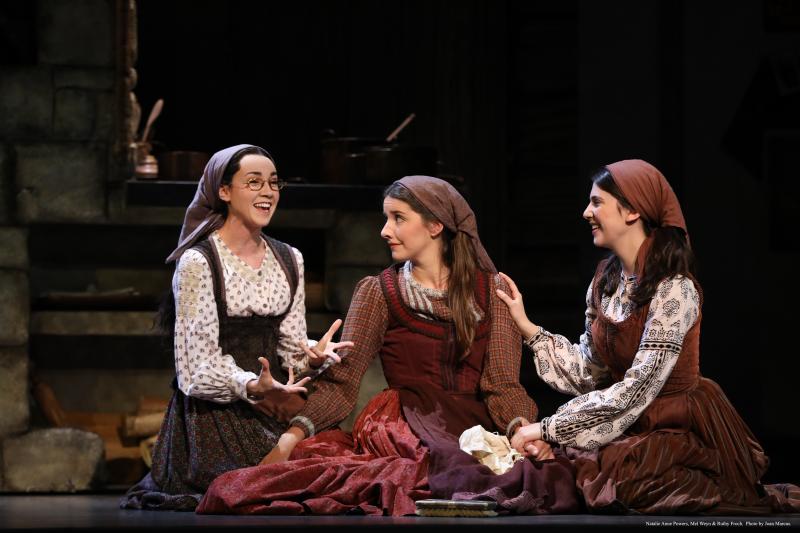 I want to state clearly this a very good production with a large group of talented professionals. Notable performances include Yehezkel Lazarov as Tevye and Ms. Murphy, Froch, and Barenblat as Tzeitel, Hodel, and Chava respectively. The choreography original by Jerome Robbins, recreated by Christopher Evans, with new choreography by Hofesh Schecter is also noteworthy. Overall, however, I felt the production did not quite reach its potential. While this is not a re-imagined Fiddler, there are infusions of some new elements that for me, just didn't work. Tevye enters and exits in a red ski parka? Ironically, I preferred the traditional elements over the new. The sound
engineering is slightly off throughout. Although the musicians and performers are clearly competent, the musical numbers are somehow subdued and never achieve the power, fullness and richness they possess. The roles of Golda and Yente, traditionally recognized for both their strength and comedy are flat and subdued. There are a couple of moments that approach, but no standouts or wows. I did find the final scene both interesting and effective.
FIDDLER ON THE ROOF continues at Proctors Theatre in Schenectady through February 23, 2020. Visit: https://www.proctors.org/event/fiddler-on-the-roof/ for tickets and information.