Photo Coverage: Friars Club Celebrates The April Birthdays of Duke Ellington, Ella Fitzgerald and Tito Puente
Last night Mercedes Ellington, granddaughter of Duke Ellington and president and founder of The Duke Ellington Center For The Arts, along with co-producer Judi Marks hosted a Triple Threat musical celebration at the legendary Friars Club. It was a special evening that featured performances of the music of the three giants of Jazz and BroadwayWorld was there.
Frank Owens was musical director of the small but effective Ellington Band and the entertainers for the evening were: Andrea Frierson, Dezhon Fields, Loni Ackerman, Alex Cowings, Kathy Conry, Judi Mark and Larry Marshall. Ron Abel was music director for Andrea Frierson. The Friars certainly can't say they "Don't Get Around Much Anymore"
Photo Credit: Stephen Sorokoff

Loni Ackerman, Dezhon Fields, Andrea Frierson, Judi Mark, Larry Marshall, Mercedes Ellington, Kathy Conry, Alex Cowings

Mercedes Ellington & Judi Mark

Mercedes Ellington

Mercedes Ellington, Andrea Frierson, Ron Abel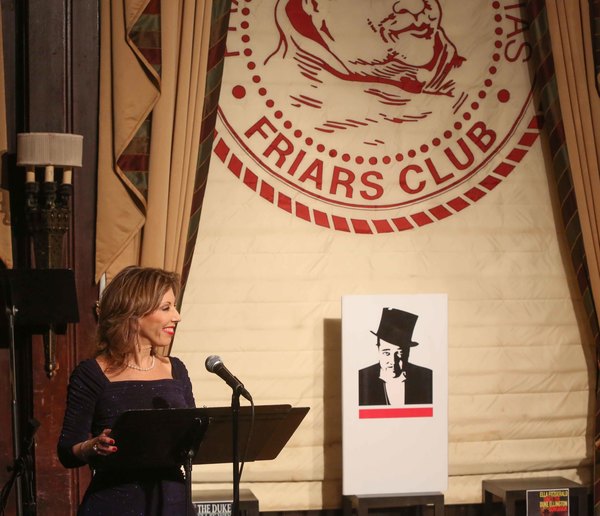 Judi Mark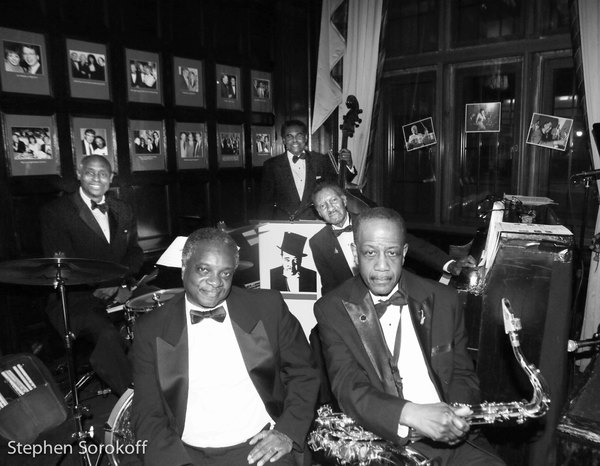 James Zollar, Patience Higgins, Dave Gibson, Frank Owens, Wilbur Bascomb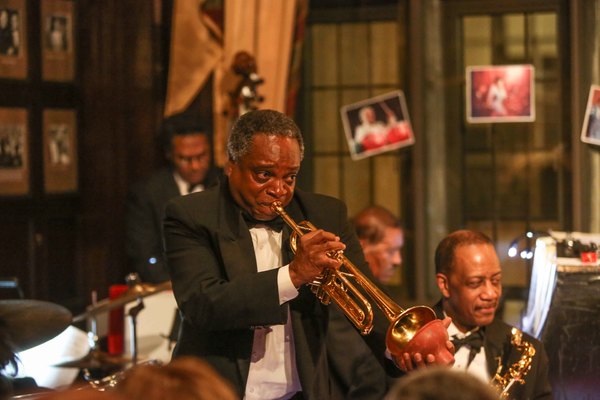 James Zollar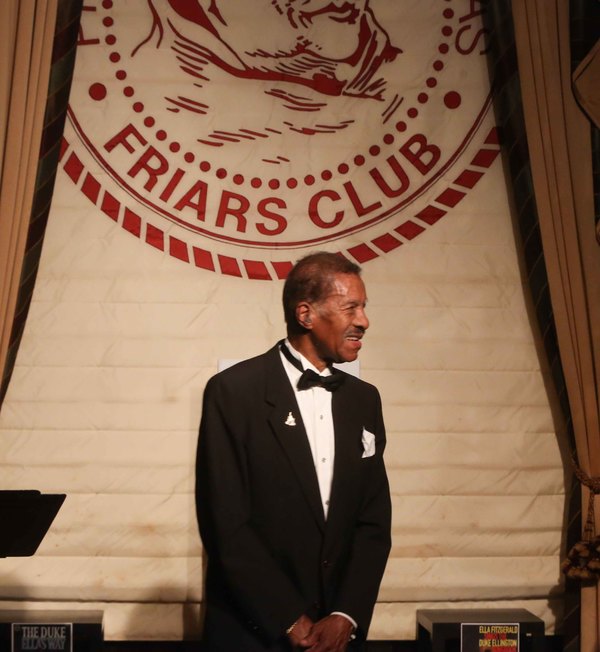 Frank Owens, Musical Director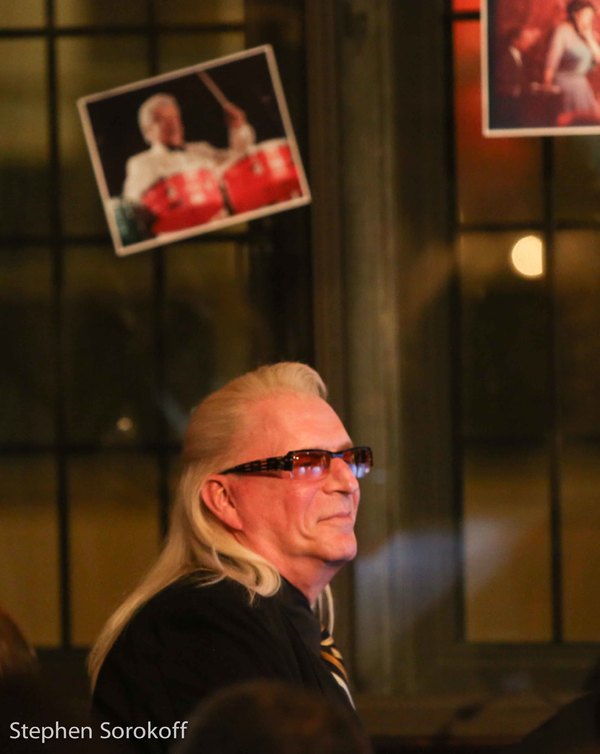 Ron Abel, Music Director for Andrea Frierson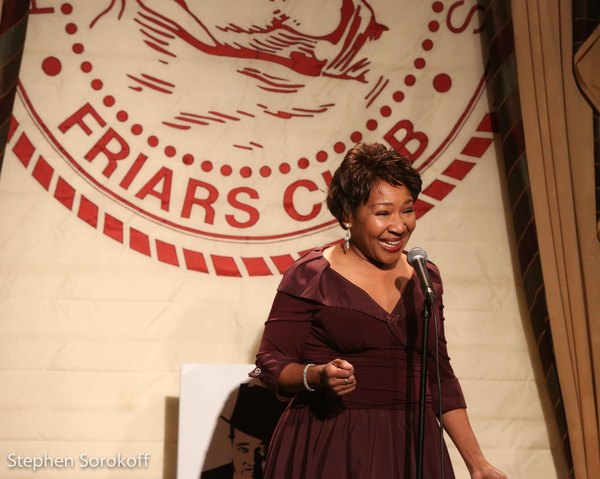 Andrea Frierson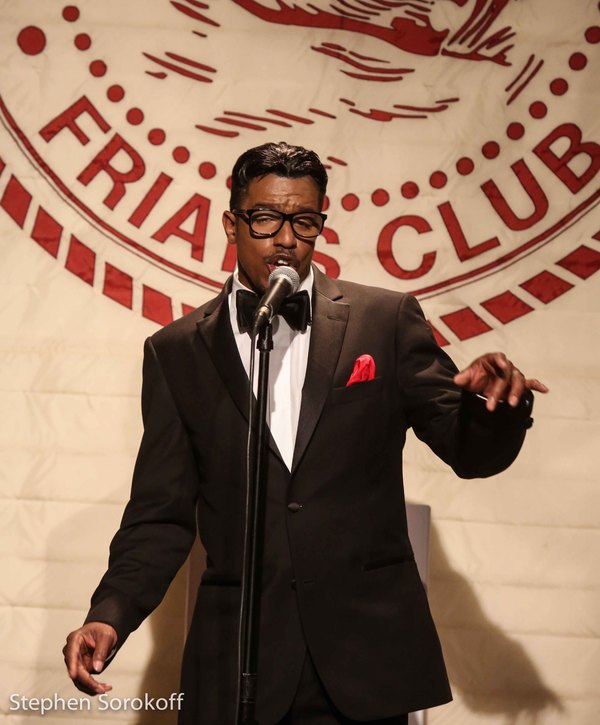 Dezhon Fields

Dezhon Fields

Loni Ackerman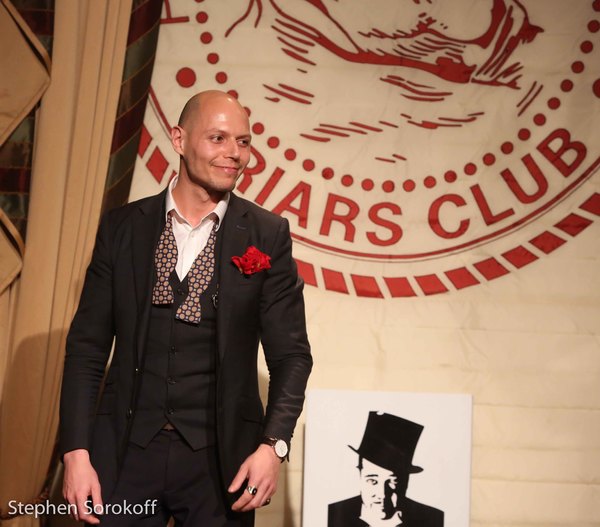 Alex Cowings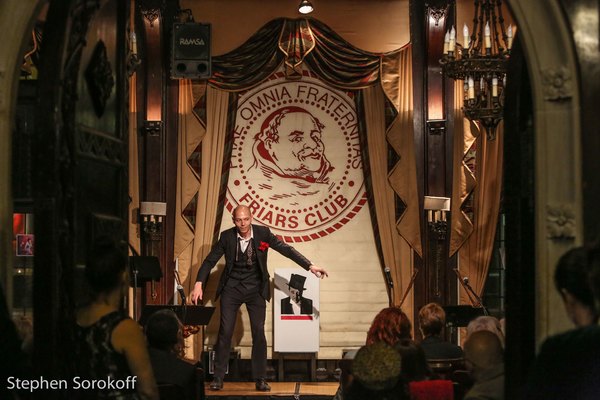 Alex Cowings

Mercedes Ellington & Kathy Conry

Judi Mark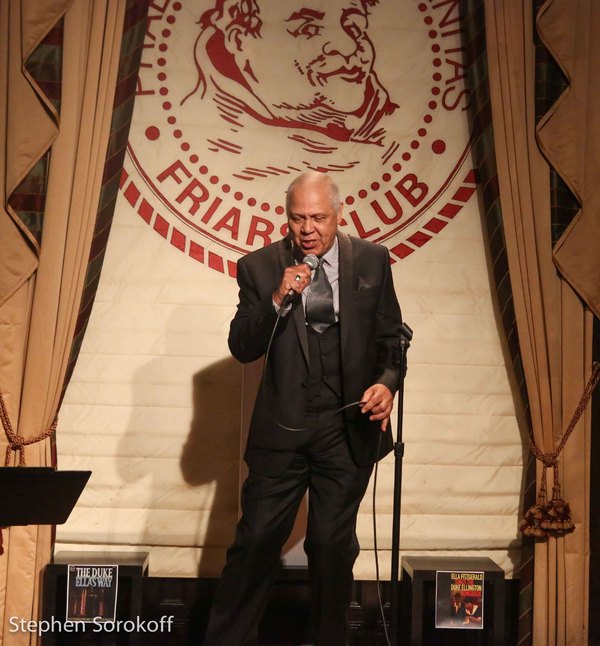 Larry Marshall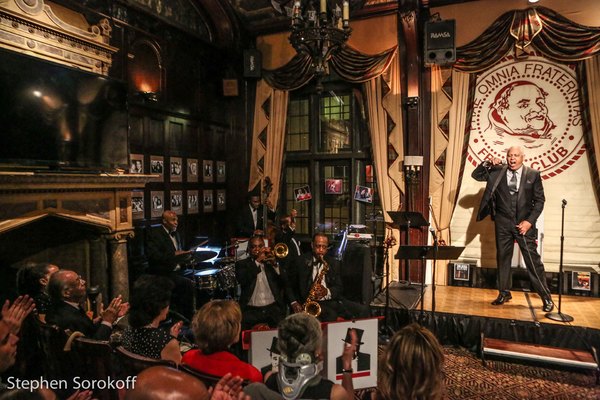 Larry Marshall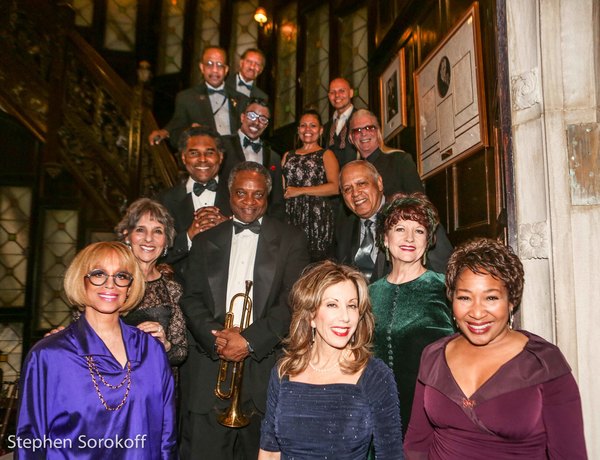 The Cast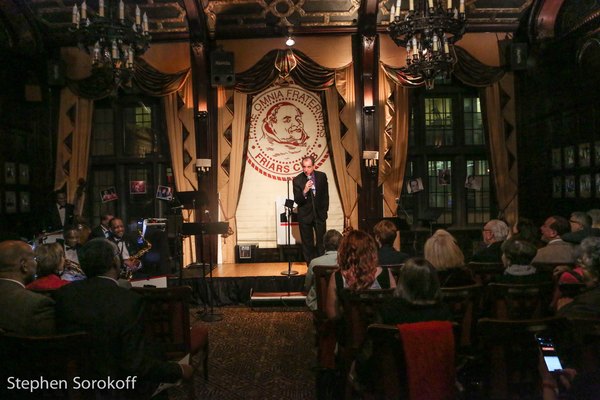 Bob Spiotto, Director of Programs

Frank Sinatra Dining Room

Lucille Ball Room

Friars Club