Photos: A TRIBUTE TO JULIE WILSON Plays the Iridium
Last night, August 13th at 8 & 10pm, ScoBar Entertainment presented A TRIBUTE TO Julie Wilson at Iridium NYC. Performers included Eric Comstock, Baby Jane Dexter, Natalie Douglas, Antonio Edwards, Eric Engelhardt, Barbara Fasano, Terese Genecco, Jeff Harnar, Mark Hartman, Tanya Holt, Sue Matsuki , Marissa Mulder, Christine Pedi, Colm Reilly, Julie Reyburn, Ricky Ritzel, KT Sullivan, Stacy Sullivan, Grace Wall, Lennie Watts & Carol Woods. Accompanying the performers was The Barry Levitt Trio, Barry Levitt on piano, Dick Sarpola on bass & Ray Marchica on drums. Check ot photos from the special event below!
Julie Wilson! Just the mention of her name evokes the essence of cabaret. "I'm Still Here;" it could be her anthem. Long before Julie Wilson tackled that classic Sondheim survivor saga, she was described as "a pioneer who could have become a prima donna." Her own roots are deeply embedded in the soil of her Omaha, Nebraska home & its family values allowing sustaining strength through decades of winning & losing, dizzying heights & the deepest of depths.
A young tomboy with secret dreams of stardom & a fondness for the 1920s pop song "Mary Lou," Julie was barely enrolled at Omaha University when she grabbed at a chance to join the company of the Broadway revue Earl Carroll's Vanities. This led to early nightclub work, the chorus line of the Latin Quarter & finally, the Copacabana. It was wartime; she was making $75 a week & feeling pretty good. After a Copa/USO European tour, she was promoted to a singing spot in the legendary nightspot's lavish production numbers, introducing "They've Got an Awful Lot of Coffee in Brazil" ("The Coffee Song").
Club dates in Miami & Hollywood followed, including the famous Mocambo. But New York lured her back & there she fine-tuned her stagecraft in musical comedies like Kiss Me, Kate, replacing Lisa Kirk as Bianca. She repeated the role in the London production, remaining there for four years, appearing in shows such as South Pacific & Bells Are Ringing & enrolling in the Royal Academy of Dramatic Arts. To study there, she had to give up the chance to open on Broadway in the lead role of what would become a long-running hit, The Pajama Game. Ironically, several years later, she replaced Janis Paige's replacement in the very role she had rejected.
Julie returned to Broadway in 1955, appearing in Kismet & touring in Show Boat, Panama Hattie, Silk Stockings & Hi Fidelity. During the 1950's, Julie made several recordings & also some of those wonderful black & white films, like The Strange One & This Could Be the Night, where she played Rosebud, a blonde nightclub chanteuse.
But her niche & her reputation was in the clubs; the glamorous, romantic rooms of the period. There she reigned in the finest rooms in the finest hotels. And there she sang the naughty, torchy, gutsy songs she loved.
Photo Credit:
Stephen Sorokoff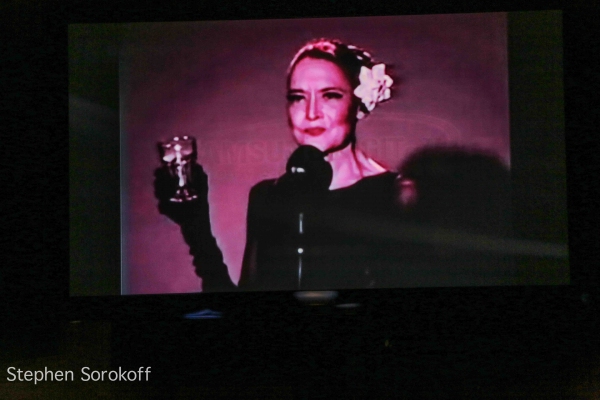 Julie Wilson

Anitia Gilette & Julie Wilson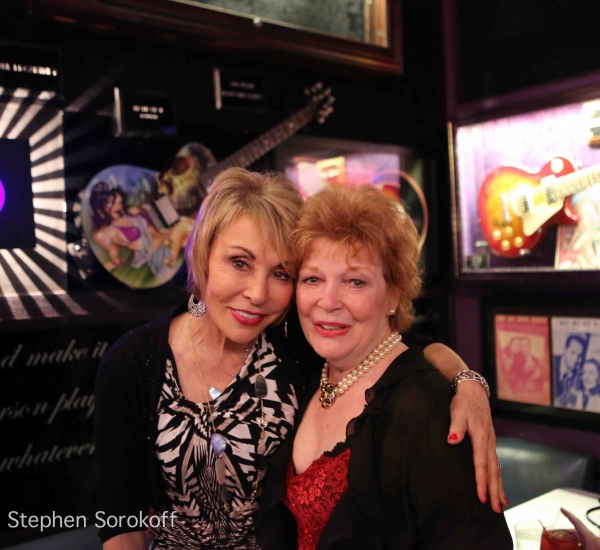 Ellen Hart Sturm & Julie Wilson

Baby Jane Dexter & Holt McCallany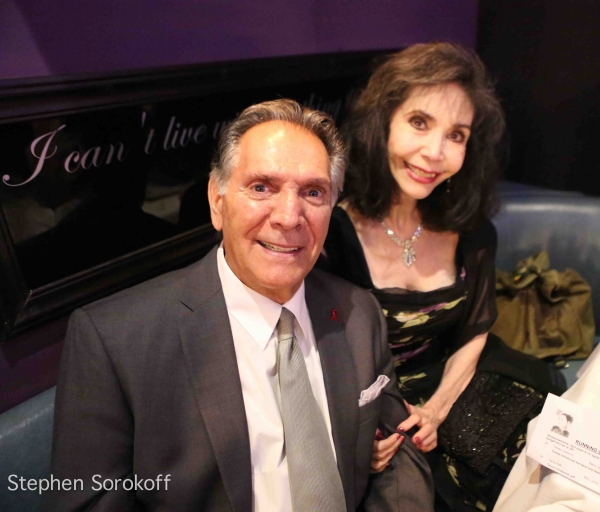 Arthur Pompasello

Russ Weaterford & Eric Rudy

Iridium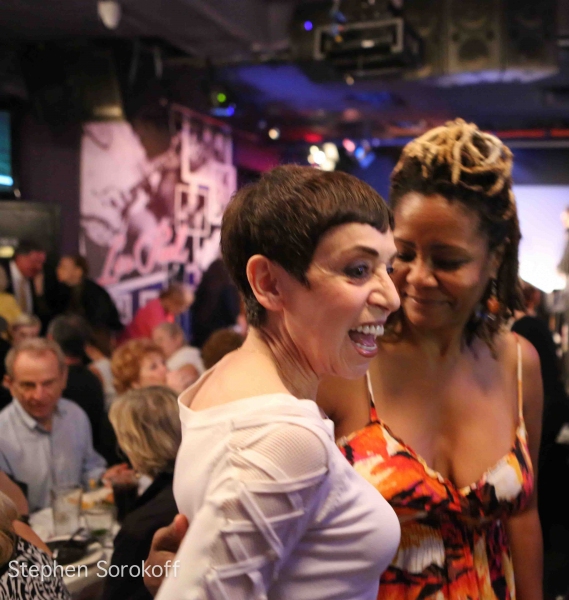 Sherry Eaker & Tonya Pinkens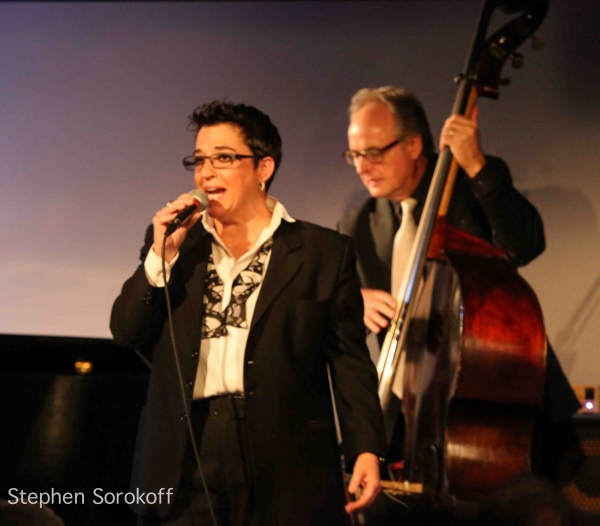 Terese Genecco

Terese Genecco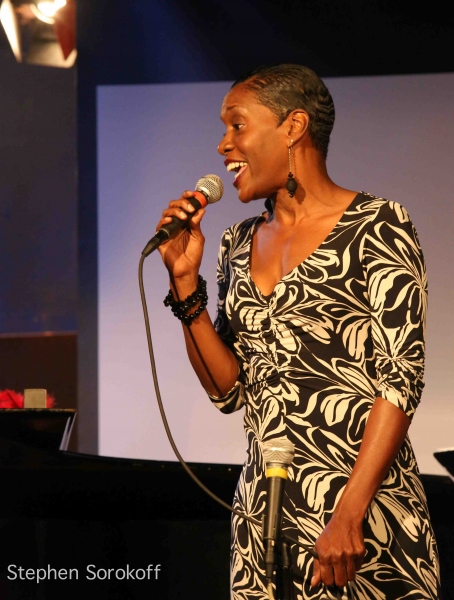 Tanya Holt

Tonya Holt

Jeff Harnar

Arthur Pompasello

Arthur Pompasello

Julie Wilson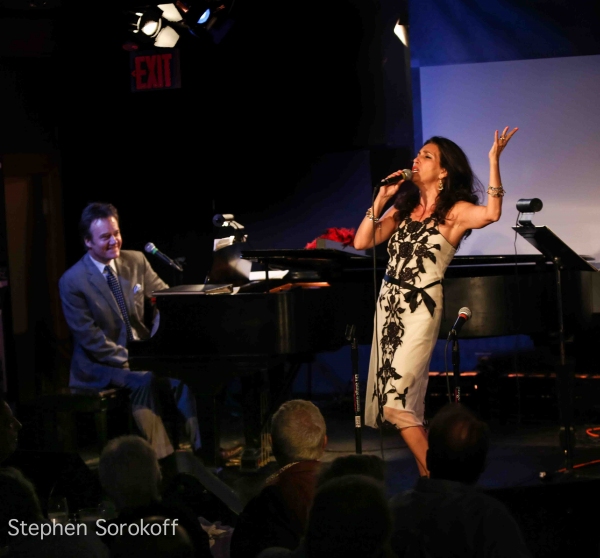 Eric Comstock & Barbara Fasano

Barbara Fasano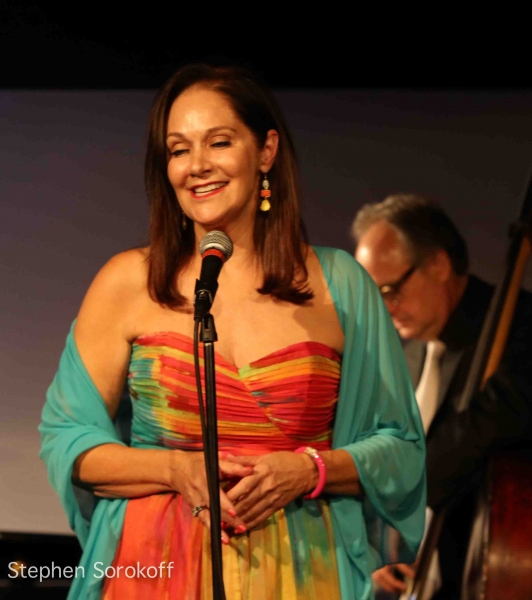 Peisha McPhee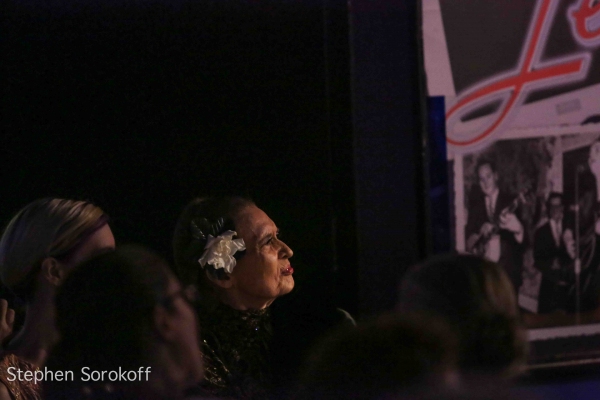 Julie Wilson

Sherry Eaker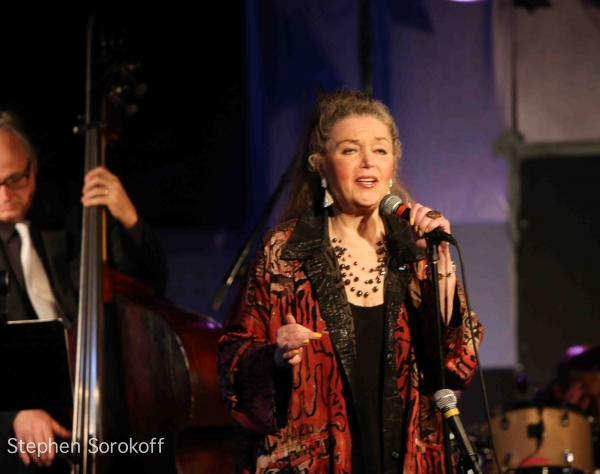 Baby Jane Dexter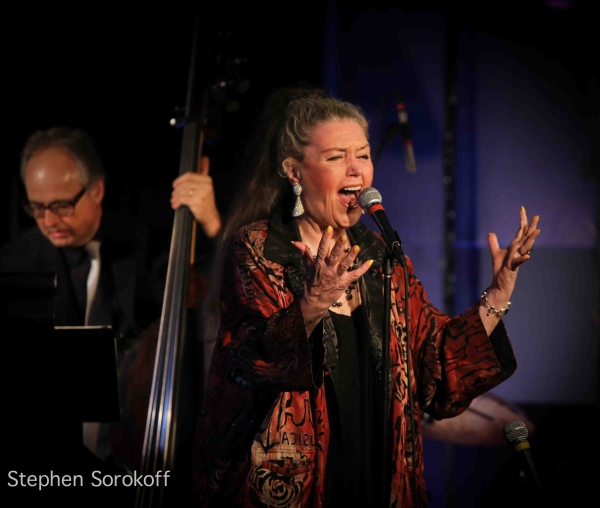 Baby Jane Dexter

Joyce Breach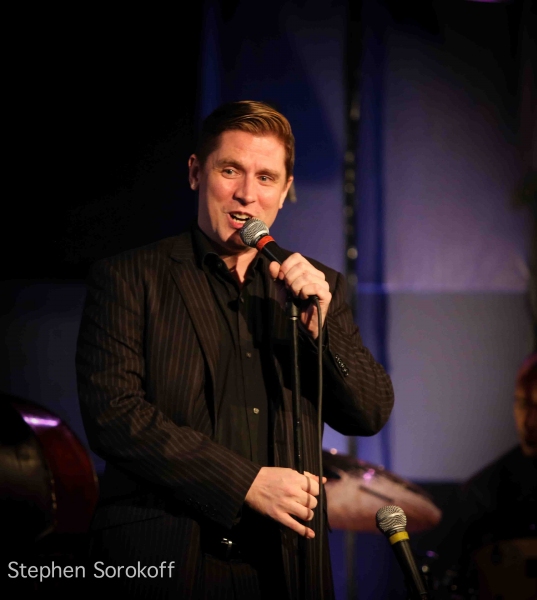 Colm Reilly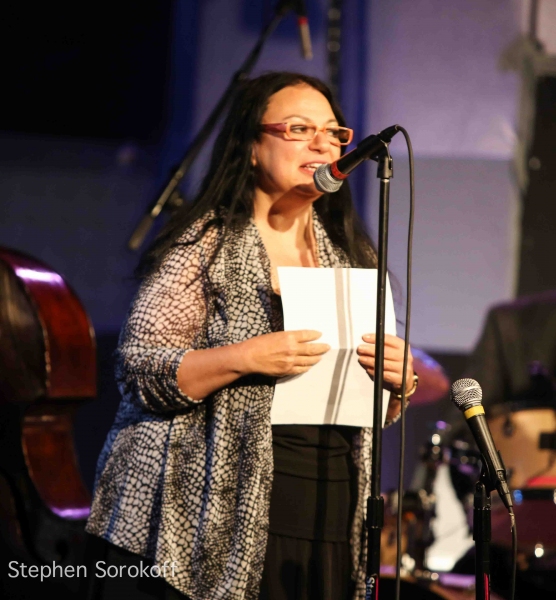 Julie Miller

Natalie Douglas

Steven Brinberg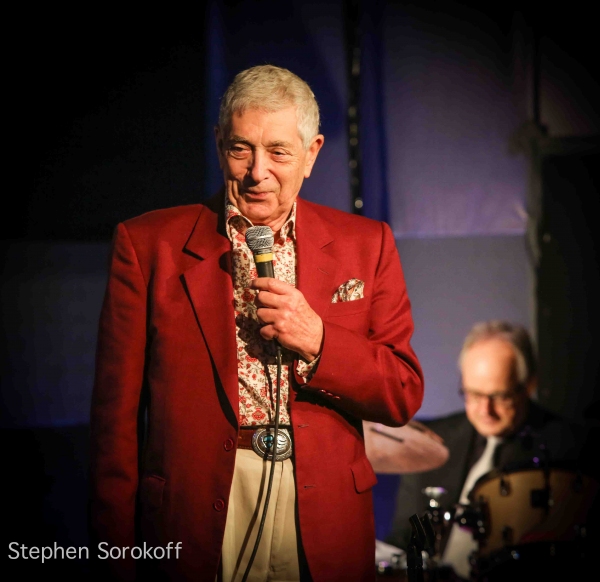 Peter Leavy

Julie Reyburn

KT Sullivan

KT Sullivan

Jamie deRoy, Julie Wilson, Jamie deRoy

Jamie deRoy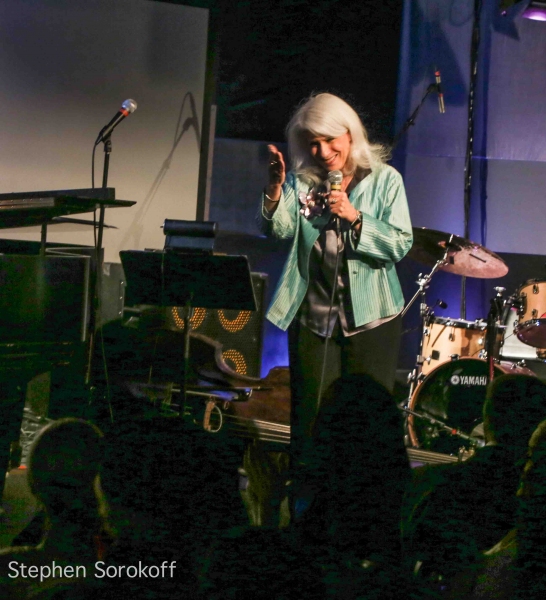 Jamie deRoy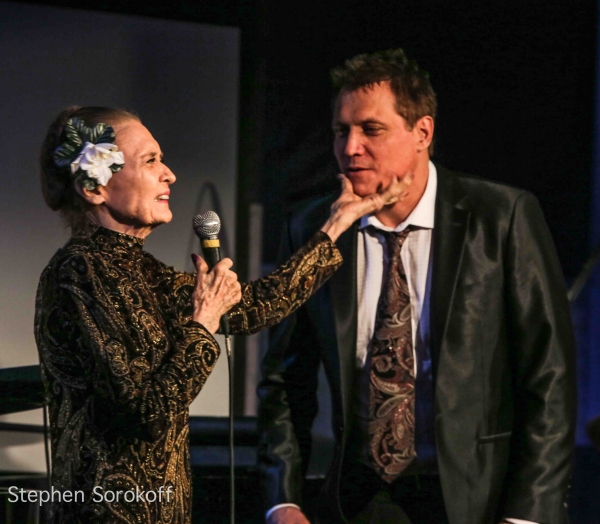 Julie Wilson & Holt McCallany (son)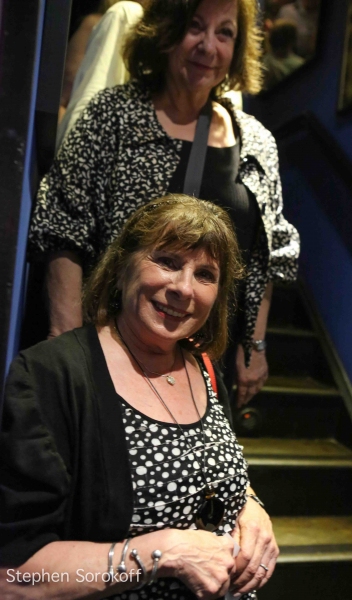 Sandi Durell

Scott Barbarino, producer & Michael Estwanik

Ellen Hart Sturm, Iridium