Latest News on Dick Sarpola
Stage Credits
Productions
[Broadway, 2009]
Bass
[Broadway, 2006]
Bass/Electric Bass
[Broadway, 2001]
Bass
[Off-Broadway, 2001]
Musician
Stage
Productions
[Broadway, 2009]
Bass
[Broadway, 2006]
Bass/Electric Bass
[Broadway, 2001]
Bass
[Off-Broadway, 2001]
Musician
Dick Sarpola News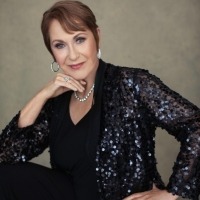 Amanda McBroom to Present CRIMES OF THE HEART at Birdland Jazz Club
by Chloe Rabinowitz - Apr 20, 2022
BIRDLAND JAZZ CLUB will present acclaimed vocalist and songwriter Amanda McBroom in her new show "Crimes of the Heart" on Monday, May 2 at 7:00 PM. McBroom's concert will feature songs of passion, politics, and just plain love, written by the likes of Stephen Sondheim, Irving Berlin, Leonard Cohen, and of course, Amanda McBroom.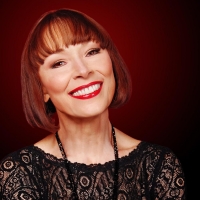 Karen Akers to Present WATER UNDER THE BRIDGE at Birdland Jazz Club
by Chloe Rabinowitz - Apr 14, 2022
BIRDLAND JAZZ CLUB will present acclaimed vocalist Karen Akers in the new show "Water Under the Bridge" on Monday, April 25 at 7:00 PM.
Birdland Jazz Club to Present Steve Ross
by Chloe Rabinowitz - Apr 4, 2022
BIRDLAND JAZZ CLUB will present vocalist and pianist Steve Ross – widely heralded as "The Crown Prince of New York Cabaret" – in a special show celebrating spring on Monday, April 18 at 7:00 PM.
Birdland to Present Debbie Gravitte in Residency, Featuring Stephen Schwartz, Marc Shaiman & Harvey Fierstein
by Chloe Rabinowitz - Mar 24, 2022
BIRDLAND JAZZ CLUB will present Tony Award-winner Debbie Gravitte in a special residency "Debbie Plus One" starting Monday, April 11 at 7:00 PM. Gravitte has been in theater long enough to have made some very special friends, and she welcomes Stephen Schwartz (April 11), Marc Shaiman (May 9), and Harvey Fierstein (September 12).
Birdland Announces April 2022 Schedule
by Chloe Rabinowitz - Mar 23, 2022
Birdland Jazz Club and Birdland Theater are open this April with a full slate of nightly performances!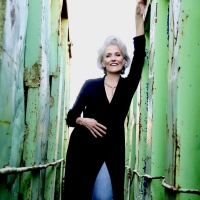 Karen Mason to Bring KANDER & EBB… AND ALL THAT JAZZ to Birdland
by Chloe Rabinowitz - Mar 8, 2022
BIRDLAND JAZZ CLUB will present Karen Mason in her show "Kander & Ebb…And All That Jazz" on Monday, March 28 at 7:00 PM. The evening honors John Kander and Fred Ebb, the Tony Award-winning songwriters behind Broadway's Cabaret, Chicago and more.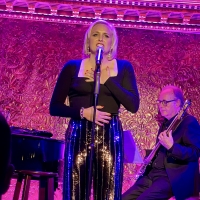 BWW Review: HALEY SWINDAL: BACK IN BUSINESS Is How It's Done at 54 Below
by Ricky Pope - Sep 21, 2021
Haley Swindal (Chicago, Jekyll & Hyde, White Christmas) is a performer in the old sense, the kind who would have been right at home in the age of television variety shows. Her engaging personality is big, but not intimidating. She commands attention without being consciously flashy about it. She has what used to be called in the old days "stage presence." Before the pandemic, she impressed Broadway audiences as one of the youngest women to play Matron Mama Morton in Chicago. She definitely has some of the swagger and chutzpah of that "Countess of the Clink." But underneath it lies a sensitive, nurturing, sexy woman who is completely comfortable downstage center. In short, Haley Swindal is the life of the party.
VIDEO: Broadway Creatives Bring A Queer Twist To A Classic This Pride Month
by Chloe Rabinowitz - Jun 23, 2021
Artists from the cast and orchestra of 'Chicago' and 'Aladdin' have combined talents to create their own unique take on the 'Chicago' classic, 'Funny Honey,' in a celebration of Pride! The project, led by Mollie Downes (Roxie Hart, 'Chicago,' Broadway National Tour) and Augie Haas ('Aladdin' Broadway Orchestra) features an exciting new journey for Roxie and Amos, who find themselves in a queer telling of the well known story, featuring dancer Eileen Kielty (credit) as Fred Casely.
Rebecca Luker and Matthew Scott Release Duet of 'The Enchanted Train'
by Chloe Rabinowitz - Oct 16, 2020
PS CLASSICS has released a new single today, Friday, October 16: a duet of Rebecca Luker and Matthew Scott singing Jerome Kern and PG Wodehouse's delightful 'The Enchanted Train.' The chart was orchestrated and music directed by Joseph Thalken, produced by Tommy Krasker, and mixed by Bart Migal.
54 Below Welcomes Liz Callaway, Jackie Evancho, And More Next Week
by Julie Musbach - Jun 7, 2019
Next week, FEINSTEIN'S/54 BELOW, Broadway's Supper Club & Private Event Destination, presents some of the brightest stars from Broadway, cabaret, jazz, and beyond.