Latest News on Sandi Durell
Sandi Durell News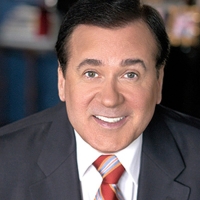 American Popular Song Society To Honor Lee Roy Reams In Star-studded Benefit Concert At Cutting Room
by Stephi Wild - May 9, 2022
The American Popular Song Society will honor Lee Roy Reams in a star-studded benefit concert celebrating the art and legacy of the American popular song, at The Cutting Room, 44 East 32nd Street, on Sunday June 12, at 5pm.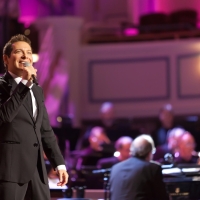 BWW Review: Standard Time with Michael Feinstein at Carnegie Hall by Guest Reviewer Andrew Poretz
by Stephen Mosher - Apr 10, 2022
Michael Feinstein recently played Carnegie Hall and Andrew Poretz joined Broadway World Cabaret (on loan from Sandi Durell's Theater Pizzazz) to report on the elegant evening.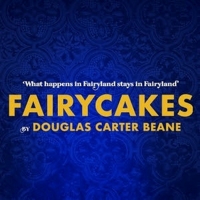 Review Roundup: FAIRYCAKES Opens Off-Broadway - See What the Critics Are Saying!
by Review Roundups - Oct 25, 2021
Douglas Carter Beane's Fairycakes officially opened last night, Sunday, October 24, 2021. Fairycakes is set to play a limited engagement through January 2, 2022.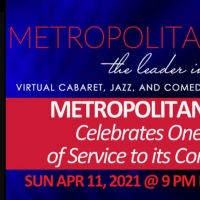 Metropolitan Zoom Celebrates One Year Anniversary With A Free Online Bash
by Stephi Wild - Apr 6, 2021
Bernie Furshpan, creator of online nightclub/virtual performance platform, MetropolitanZoom, and his sidekick, Joanne Camilleri-Furshpan, are throwing a free, one-year anniversary show on Sunday, April 11 at 7PM EST online from Studio A in Long Island City. 
MetropolitanZoom Presents One Year Anniversary Show
by Chloe Rabinowitz - Apr 2, 2021
MetropolitanZoom is presenting their free One Year Anniversary Show, on Sunday, April 11 at 9 PM Eastern / 6 PM Pacific.  Say hello on the MetZoom platform to and your favorite artists that you've purchased tickets to see.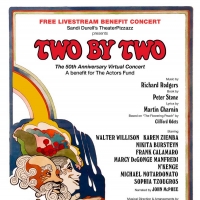 Karen Ziemba, Walter Willison and More Star in TWO BY TWO: THE 50TH ANNIVERSARY VIRTUAL CONCERT
by Chloe Rabinowitz - Dec 3, 2020
Tony Award nominee Walter Willison and Tony Award winner Karen Ziemba will star in Two By Two: The 50th Anniversary Virtual Concert to benefit The Actors Fund. The virtual holiday event will premiere at 2:00 PM on Christmas Day, Friday, December 25 through Monday, December 28.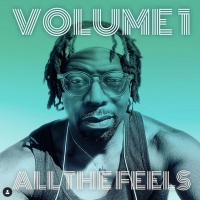 BWW Feature: Cabaret and Concert Community Continues Creating
by Stephen Mosher - Oct 26, 2020
During quarantine and a show business shutdown, these artists will not be silenced, as isolation creations continue to come forth from the community.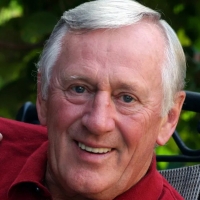 THE THEATRE WILL SURVIVE Benefit For The Actors Fund is Now Available On Demand
by Stephi Wild - Oct 3, 2020
For anyone who missed the August 31st Zoom debut of the video, a?oeThe Theatre Will Survivea?? (Lyrics: Michael Colby/Music & Orchestrations: Ned Paul Ginsburg) you can now enjoy it on Vimeo, along with a talk back with many of the stars who contributed their talents to the video, all of which benefits The Actors Fund.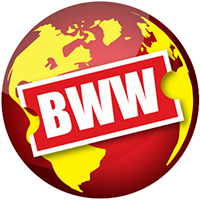 Theater Resources Unlimited Announces TRU Community Gatherings Via Zoom
by A.A. Cristi - Sep 24, 2020
Theater Resources Unlimited (TRU) hosts weekly Community Gatherings every Friday at 4:30pm via Zoom, to explore the creation of art and theater in the time of COVID-19. Ask questions, bring answers, be part of a community - it's an opportunity to network with theater professionals and talk about keeping theater alive during these challenging times. To reserve a spot and receive the Zoom invitation, email TRUnltd@aol.com with 'Zoom Me' in the subject line.
BWW Feature: Melissa Errico Among Artists Showcased Online The Week of May 2
by Stephen Mosher - May 2, 2020
Melissa Errico Among Artists Showcased Online The Week of May 2
Sandi Durell Videos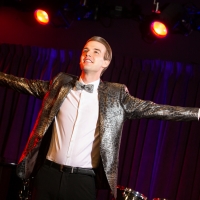 Mark William, Two-Time BWW Cabaret Award Winner and MAC Award Nominee, Returns to The Green Room 42
by BroadwayWorld TV - Mar 2, 2020
Fresh off his wins for BroadwayWorld's Best Debut Show and Best Independent Recording of 2019, Mark returns to The Green Room 42 on Friday March 6th at 7pm to continue his love affair with the Great American Songbook. Mark hypnotizes with a set of enduring classics filtered through his youthful perspective and talent set. The show is distinctly new-age romantic, while still evocative of golden-age cinematic glamour. Backed by a stellar six-piece band led by musical director Clint Edwards, the show is directed by Preston and Richard Ridge.