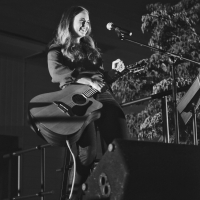 BWW Interview: Tina Scariano of FEELS LIKE HOME at The Green Room 42 on July 25th
by Stephen Mosher - July 23, 2021

The singer-songwriter with the voice of gold debuts her first solo show in New York twice in one weekend, starting tonight... and she has a lot to say with the music she has chosen to introduce hersel...
---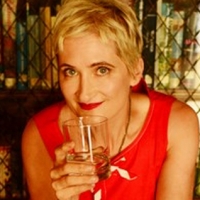 Award-Winning Singer-Songwriter Jill Sobule to Play People's Light Drive-In Concerts
by Alexa Criscitiello - July 23, 2021

Jill Sobule, the award-winning singer-songwriter whose 1990s hits include "Supermodel" and the original "I Kissed a Girl," plays the People's Light Drive-In Concert Series on Friday, August 13 at 6:30...
---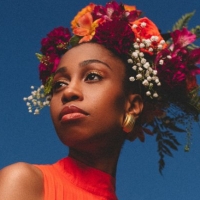 Jazzmeia Horn Confirms New Album 'Dear Love' Out September 10
by Alexa Criscitiello - July 23, 2021

Award-winning vocalist Jazzmeia Horn has announced the September 10 release of her first big-band effort, Dear Love, a recording that brims with the combination of her assured delivery and spoken word...
---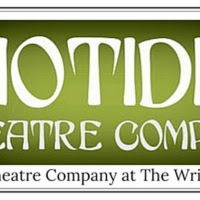 Quotidian Theatre Company Presents Its Final Production THE DAY EMILY MARRIED
by Alexa Criscitiello - July 23, 2021

In a triumphant return to its roots and a bittersweet farewell to the DC theater community, Quotidian Theatre Company will stage Horton Foote's beautiful meditation The Day Emily Married at the Writer...
---
BWW Interview: Marcus S. Daniel On Presenting URINETOWN As A Needed Salve for Pandemic Times
by Gil Kaan - July 23, 2021

MSD Productions will premiere URINETOWN THE MUSICAL for free on YouTube August 1, 2021.  Marcus S. Daniel produces and directs a diverse cast from across the entire country; including Kennen Butler, K...
---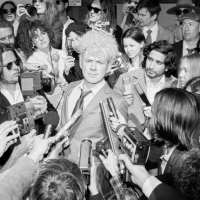 Shiny Joe Ryan Releases New Album 'Shiny's Democracy'
by Alexa Criscitiello - July 23, 2021

Today, Shiny Joe also releases the video for "A Stitch In Time," Shiny Joe explains the premise for the video saying, "This song is a love song, but that didn't mean it had to have a super serious vid...
---
Sundance Institute and Adobe Announce 2021 Sundance Ignite X Adobe Fellows
by Alexa Criscitiello - July 23, 2021

The class of 2021 has arrived: Sundance Institute and Adobe announced this year's Sundance Ignite x Adobe Fellows today, chosen from a global pool of more than 1650 applicants from ages 18-25. Hailing...
---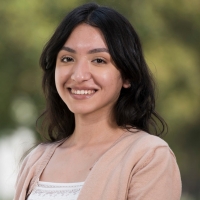 Cal State LA Theatre Graduate Receives National Production Design Recognition
by Alexa Criscitiello - July 23, 2021

Hernandez is graduating as part of Cal State LA's Class of 2021. She received a Bachelor of Arts in Theatre, with an option in design and production, and finished with a 3.9 GPA. The 21-year-old Boyle...
---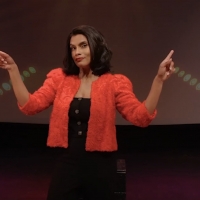 NATURALLY TAN By Tanya Thomas Opens At Hollywood Fringe
by Alexa Criscitiello - July 23, 2021

Told through the bold perspective of a vivacious drag queen named Tanvi, Naturally Tan follows Tanya Thomas' desperation to fit in as a minority in Singapore and her search for acceptance in America. ...
---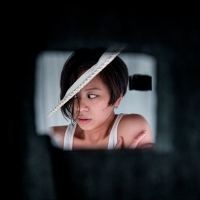 BWW Interview: Liminal Archive's Producing Directors Talk Inspiration and More
by Carissa Chesanek - July 23, 2021

The debut of Liminal Archive was presented at the New Ohio Theatre in part of the 28th annual Obie Award-winning Ice Factory Festival. The immersive theatrical production highlights the ongoing pandem...
---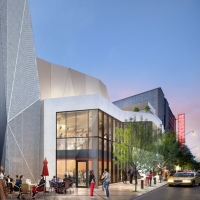 Road To Reopening: Steppenwolf Theatre Company Prepares For A Fall Return To Live Performance & Newly Constructed Building
by Alan Henry - July 23, 2021

BroadwayWorld is checking in with theaters around the country as they prepare to reopen this summer. Next in our series we check in with Steppenwolf Theatre Company's Executive Director E. Brooke Flan...
---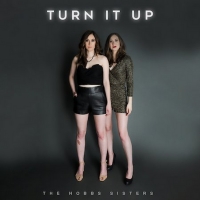 The Hobbs Sisters Release Debut Album 'Turn It Up'
July 23, 2021

Turn It Up features lyrics that are energetic, honest and relatable. The album showcases The Hobbs Sisters' powerful harmonies, authentic personalities and more than capable songwriting abilities. 
---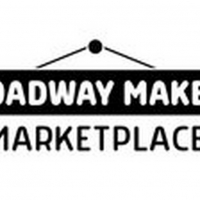 Broadway Makers Celebrates the Return of Live Theatre A Virtual Shopping Experience, PLACES PLEASE!
by Alexa Criscitiello - July 23, 2021

A new virtual shopping experience is coming to Broadway fans this weekend thanks to a dedicated group of Broadway vendors and members of the Broadway Makers Alliance. 
---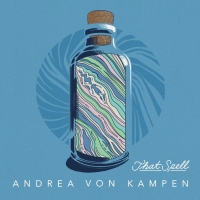 Andrea von Kampen Shares Title Track From Forthcoming Album 'That Spell'
July 23, 2021

Next week Andrea von Kampen will perform at the 63rd Annual Newport Folk Festival, she will appear throughout Sunday, Monday & Tuesday with her full set taking place on Monday at 2:30 on the Busking S...
---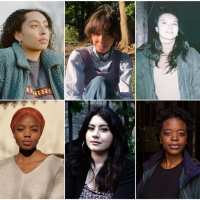 Sundance Institute and Adobe Announce 2021 Sundance Ignite x Adobe Fellows
July 23, 2021

The Fellowship centers artists in its curriculum, with a goal of supporting each fellow as they continue their respective artistic and professional development as filmmakers and storytellers.
---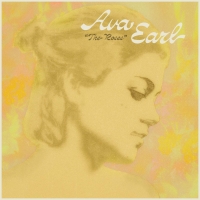 Ava Earl Releases New Album 'The Roses'
July 23, 2021

The end result is a beautifully and intentionally crafted album that invokes images of natural wonder and fantasy alike, all while sticking closely to Earl's own personal experiences.
---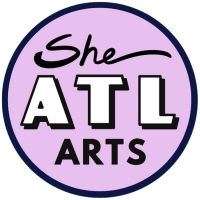 SheATL Arts Announces Three New Plays Selected For the 2021 Summer Theater Festival Season
by Stephi Wild - July 23, 2021

The in-person Festival performances will run from August 25-28, 2021, at Atlanta's Windmill Arts Center. Learn more here!
---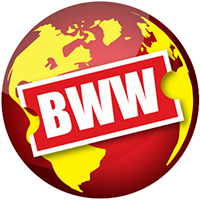 Performing Arts Fort Worth Announces North Texas Regional Winner of DEAR EVAN HANSEN Essay Contest
by Stephi Wild - July 23, 2021

Additionally, Performing Arts Fort Worth, the non-profit owner and operator of Bass Performance Hall, also partnered with this contest to award a North Texas Regional Winner. Performing Arts Fort Wort...
---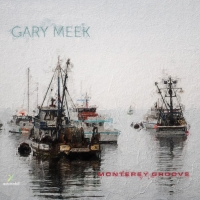 Gary Meek Debuts 'Monterey Groove' on August 27
July 23, 2021

Meek's own prolific career includes more than 200 recordings, including notable collaborations with drummer Dave Weckl and a 20-year stint with Flora Purim and Airto Moreira.
---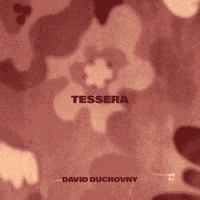 David Duchovny Releases New Single 'Tessera'
by Sarah Jae Leiber - July 23, 2021

Recording for the album started in February of last year at Outlier Studio in update New York and was finalized after a long pause due to Covid earlier this year at The Birdhouse in New York City. Joi...
---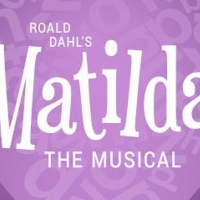 BWW Review: MATILDA at EPAC
by Rich Mehrenberg - July 23, 2021

Roald Dahl's children's classic, Matilda makes its way to the EPAC stage. The show is full of humor, energy, and a tribute to the underdogs of the world. Carly Geiter plays the eponymous character wit...
---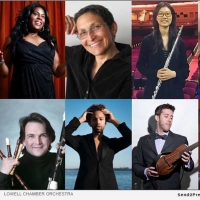 Lowell Chamber Orchestra Announces Upcoming Season
by Stephi Wild - July 23, 2021

The season opens with another world premiere: Micah Roberts' 'Hypernovae,' a fantastic overture inspired by the cosmos, which also marks the conclusion of the LCO's first ever call-for-scores. Roberts...
---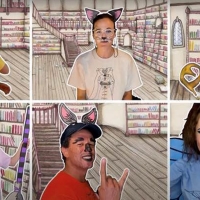 OUTTA THE BOOKS Comes to the Edinburgh Festival Digital Fringe Next Month
by Stephi Wild - July 23, 2021

Coming to the 2021 Edinburgh Festival Fringe digital stage in August, Outta The Books will retell these classic tales in a full-length online show featuring a series of four-minute StorySongs sung by ...
---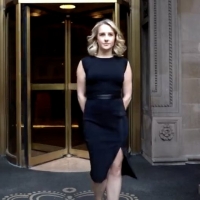 VIDEO: Listen to 'The World Fell in Love' From DIANA: THE MUSICAL; Cast Recording Will Be Released on September 24
by Stephi Wild - July 23, 2021

Learn more about the production, both live and on Netflix, and find out the full track list for the upcoming cast recording here!
---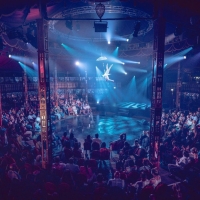 Assembly Festival Garden Announces More Summer Shows
by Stephi Wild - July 23, 2021

Catch the best pub gig you've ever been to with the five-star sell-out sensation Choir of Man; and the whole family can enjoy the awe-inspiring acrobatics of world-leading circus company Circolombia i...
---
Current Shows on OWN
Latest OWN Tweets
7/27 @ 2:00 PM

OWNTV - On a scale of 1-10 how excited are you for tonight? 😍 East Coast — the #HAHN Final Cast Reunion start in just TWO… https://t.co/Z68vRb20dW
Retweet | Reply | Original Link   
7/27 @ 11:53 AM

OWNTV - The moment you've been waiting for! Don't miss a brand new chapter of @DavidMakesMan, tonight at 9|8c. https://t.co/2UqyJkXC7y
Retweet | Reply | Original Link   
7/27 @ 9:00 AM

OWNTV - Some tea is about to be spilled! ☕️ Don't miss part 1 of the #HAHN reunion, tonight at 8|7c! https://t.co/l7aNvYEg4f
Retweet | Reply | Original Link   
7/27 @ 5:00 AM

OWNTV - Are these real connections blossoming, or just the excitement and infatuation of something/someone new? The newnes… https://t.co/xmUBoNmFEU
Retweet | Reply | Original Link   
7/26 @ 9:00 AM

OWNTV - Who's ready for Temptation Tuesday? 🔥 Part 1 of the #HAHN Final Cast Reunion starts TOMORROW at 8|7c! https://t.co/QPcod4tI2z
Retweet | Reply | Original Link   
7/25 @ 12:00 PM

OWNTV - We heard you were looking for Seren 👀 Don't miss #DavidMakesMan, Tuesdays at 9|8c! https://t.co/FQKJrbgaEt
Retweet | Reply | Original Link   
7/25 @ 8:00 AM

OWNTV - Decisions, decisions...Darion's got a big one to make. Is it going to be Alexia or Kai? Catch up on #PutARingOnIt… https://t.co/Jbq9V3r53W
Retweet | Reply | Original Link   
7/24 @ 1:00 PM

OWNTV - Sounds like this is about to be a tough team to crack! Don't miss a brand-new episode of #FamilyOrFiancé, tonight a… https://t.co/vgoKuqeuDK
Retweet | Reply | Original Link   
7/24 @ 6:00 AM

OWNTV - Saturday nights are for the drama and catfights 🍿 Run your errands, enjoy your day, and then hurry home because th… https://t.co/eJRdoFqRQq
Retweet | Reply | Original Link   
7/23 @ 11:00 AM

OWNTV - THEY'RE BACK! 😍 Tune in to part 1 of the #HAHN Cast Reunion Special Tuesday at 8|7c. https://t.co/CjmbfHjN97
Retweet | Reply | Original Link   
7/23 @ 6:00 AM

OWNTV - Temperature check on these two 🌡️ ....Do you think LaRhonda and Shon are going to make it to the 💍? The layers co… https://t.co/g1IM4m0MOA
Retweet | Reply | Original Link   
7/23 @ 3:11 AM

OWNTV - Are you ready to help young women around the world "Reign" in Leadership and Love? #PutARingOnIt host… https://t.co/319ZJ2FMnG
Retweet | Reply | Original Link   
7/22 @ 12:13 PM

OWNTV - Gloria sets the rules, you best follow them 👏🏾 Did you miss Tuesday's episode of @DavidMakesMan? You can catch up r… https://t.co/LkXdkSwunm
Retweet | Reply | Original Link   
7/22 @ 7:00 AM

OWNTV - We really missed this show. Wait 'til y'all see what is in store this season on #LAMH...🎭 Catch the new episode th… https://t.co/r0wegrpGdG
Retweet | Reply | Original Link   
7/22 @ 4:00 AM

OWNTV - Is the fourth date a charm? 🍀 Don't miss an all-new episode of #PutARingOnIt tomorrow at 10|9c! https://t.co/66eOxZnTUc
Retweet | Reply | Original Link   
7/21 @ 12:00 PM

OWNTV - The Malones are all out of favors — what fate lies ahead for Candace? 👀 Catch up on the series finale of #HAHN here… https://t.co/69DYqb7A96
Retweet | Reply | Original Link   
7/21 @ 11:40 AM

OWNTV - Take a peek at @IAMJHUD discussing the studying she had to do to learn more about Aretha's mannerisms because Areth… https://t.co/EL4DXNFWa1
Retweet | Reply | Original Link   
7/21 @ 8:00 PM

OWNTV - OMG! 😱 Did anybody else see that coming? Thanks for tuning in with us, West Coast. See you next week for part 1 of… https://t.co/L5luJIeL9l
Retweet | Reply | Original Link   
7/20 @ 7:00 PM

OWNTV - Absolutely beautiful rendition of Amazing Grace by @IAMJHUD, a legend in her own right who is doing Aretha, @Oprah,… https://t.co/Wa3UjcSYTv
Retweet | Reply | Original Link   
7/20 @ 7:00 PM

OWNTV - Will Candace heed Hanna's warning? 😦 West Coast, the series finale of #HAHN starts NOW. https://t.co/3NFkwdnd4Y
Retweet | Reply | Original Link