TELEMUNDO Presents MILAGROS DE NAVIDAD (CHRISTMAS MIRACLES), Uplifting Emotional Stories of Hope and Triumph Starting 11/27 at 8PM/7C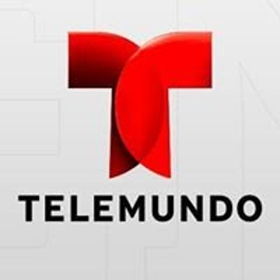 Miami, FL, November 21 - Telemundo announced the premiere of its episodic series "Milagros de Navidad," on Monday, November 27 at 8PM/7C. The new original family series will inspire audiences with uplifting and emotional stories about love, hope and unity that take place during the holiday season. Featuring a cast of stars including Carmen Aub, Elizabeth Gutierrez, Gabriel Porras, Gaby Espino, Lambda García, Litzy, Sabrina Seara, Samadhi Zendejas, Sonya Smith and Ximena Duque, among many others, the series will present real-life characters facing challenging situations, but who thanks to their faith, joy, family values and an unexpected "Christmas miracle," will ultimately overcome adversity.
Some of the unique stories in "Milagros de Navidad" include that of a man unable to go home for the holidays because he doesn't have the right immigration papers; a woman who gives everything she has to make their first Christmas in the United States special for her children; a grandmother who visits her grandson in jail to offer him a message of hope; and a Mexican worker and his boss who face miscommunication because of the language barrier that separates them.
An original production by Telemundo Studios, "Milagros de Navidad" was filmed in Miami and Los Angeles, with scenes depicting locations in Chicago, New York and Texas. For more information, please visit www.telemundo.com.