Mika Brzezinski Takes KNOW YOUR VALUE To San Francisco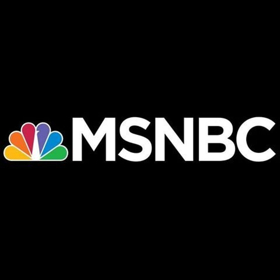 Mika Brzezinski, founder of "Know Your Value" and co-host of MSNBC's "Morning Joe," is heading west and taking the "Know Your Value" live event series to San Francisco on Dec. 1 at The Palace Hotel.
The all-day program, in partnership with NBCUniversal News Group, will feature speakers, networking opportunities and interactive panels designed to empower women in their personal and professional lives. The public can purchase tickets today by clicking here.
A powerful lineup of leaders from across industries will join Brzezinski, including: Amy Banse, Managing Director and Head of Funds for Comcast Ventures; Emily Chang, Bloomberg TV anchor and author of "Brotopia: Breaking Up the Boys' Club of Silicon Valley"; Jean Chatzky, financial editor of NBC News' "TODAY"; Janine Driver, body language and branding expert; Dr. Madelyn Fernstrom, NBC News and "TODAY" Health Editor; U.S. Senator Kamala Harris (D-CA); Katty Kay, BBC News anchor and author of the "Confidence Code and Confidence Code for Girls"; Vicky Nguyen, senior investigative reporter and anchor for NBC Bay Area - KNTV; Jane Park, CEO and founder of Julep Beauty; Zainab Salbi, founder of Women for Women International and author of "Freedom is an Inside Job"; Dia Simms, president of Combs Enterprises; Megan Twohey, investigative reporter for The New York Times and NBC News and MSNBC contributor; Elizabeth Vargas, host of "A&E Investigates"; and Shelley Zalis, CEO of The Female Quotient and co-founder of #seeher. More speakers will be announced in the coming weeks.
Women in the state of California can also enter the "Grow Your Value" CONTEST for a chance to win a $25,000 grand prize at the Dec. 1 event, sponsored by ADP® Women in Leadership.
The program is an extension of Brzezinski's "Know Your Value" nationwide initiative that brought sold-out events to New York City, Chicago, Philadelphia, Washington, D.C., Boston, Orlando, and Hartford.
To apply for media credentials, please contact Lorie.Acio@nbcuni.com.
For more information, visit KnowYourValue.com and follow @MikaKYV365.
About Know Your Value:
Inspired by Mika Brzezinski's New York Times best-selling book, "Know Your Value" is a nationwide movement. Founded in 2014, "Know Your Value" is designed to create and support an empowered and inclusive community that helps all women recognize, and be recognized for, their personal and professional value by developing and inspiring their individual growth. The "Know Your Value" event series has sold-out venues across the United States and featured sessions by female leaders, experts and newsmakers, including Laura Brown, Vanessa De Luca, Donny Deutsch, EMME, Sharon Epperson, Willie Geist, Sen. Kirsten Gillibrand, Phil Griffin, Chris Jansing, Tracy Anderson, Hoda Kotb, Cindi Leive, Sen. Claire McCaskill, Andrea Mitchell, Michele Norris, Sarah Jessica Parker, Jane Pauley, Ambassador Samantha Power, Rachael Ray, Joe Scarborough, Brooke Shields, Martha Stewart, André Leon Talley, Meredith Vieira, Alex Wagner, and Nicolle Wallace. Brzezinski's expanded book "Know Your Value: Women, Money, and Getting What You're Worth," which includes timely material, statistics and interviews, was released September 25, 2018.
About the "Grow Your Value" Contest
The submission period for the "Grow Your Value" CONTEST begins October 1st, 2018 at 12:01 A.M. ET and ends October 19th, 2018 at 11:59 P.M. ET. Go to knowyourvalue.com to enter the competition and to view the official rules and prize details.
Contest entrants in the state of California must submit a 60-second video explaining to Brzezinski why they deserve a $25,000 bonus. Submissions can be uploaded using manual upload Hootsuite campaign website, featured on knowyourvalue.com.
There will be three finalists who will travel to New York in November for professional coaching and styling in advance of the "Know Your Value" event and then to San Francisco for the event at The Palace Hotel on December 1st. The finalists will appear onstage at the event to pitch their story to the judges, live audience and viewers across NBC platforms. One grand prize winner will be selected at the conference to receive $25,000.
More Americans watch NBC News and MSNBC than any news organization in the world. NBC News is a global leader in news across all broadcast and digital platforms. Its leading and award-winning television news broadcasts include NBC NIGHTLY NEWS with Lester Holt, TODAY, Meet the Press, and Dateline, as well as primetime specials and breaking news reports. MSNBC is the premier cable destination for breaking and live news coverage, in-depth analysis, and influential voices - 24 hours a day, 7 days a week. The rapidly-growing NBC News Digital Group, along with the SiriusXM TODAY Show and MSNBC radio channels and NBC News Radio on the iHeartMedia 24/7 News Network, provide continuous content to consumers wherever they are, whenever they want it. NBC News is part of the NBCUniversal News Group, a division of NBCUniversal, which is owned by Comcast Corporation. For more information about NBCUniversal, please visit www.NBCUniversal.com.
Image courtesy of MSNBC Official Facebook Page