2018 Sundance Film Festival SCIENCE FAIR Wins First Ever Festival Favorite Award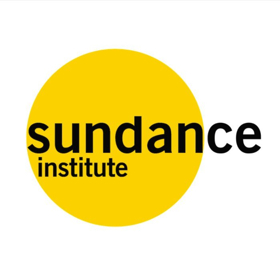 Sundance Institute today announced Science Fair as the winner of the first-ever Festival Favorite Award, selected by audience votes from the 123 feature films screened at the 2018 Sundance Film Festival, which took place in Park City, Salt Lake City and Sundance, Utah, January 18-28. The Festival Favorite Award is the 29th and final recognition bestowed on this year's Features, including juried prizes and category-specific Audience Awards; others were announced at a ceremony in Park City on January 27 and a full list is available here.
Science Fair, which had its world premiere at the 2018 Festival, follows nine high school students from around the globe as they navigate rivalries, setbacks, and of course, hormones, on their journey to compete at the international Science fair. As they face off against 1,700 of the smartest, quirkiest teens from 78 different countries, only one will be named Best in Fair. The film was directed by Cristina Costantini and Darren Foster, and produced by Cristina Costantini, Darren Foster, Jeffrey. The film was directed by Cristina Costantini and Darren Foster, and produced by Cristina Costantini, Darren Foster, Jeffrey Plunkett and Fusion.
John Cooper, Director, Sundance Film Festival, said "Audiences responded to the hope in this film, and how it thoughtfully depicted a rising generation of innovators. The film was so engaging and inspiring that we felt it would delight audiences and be a strong contender for this award."
Ballots distributed at each screening were counted as part of the Festival Favorite Award determination. Runners-up for the Festival Favorite, as ballots were counted, included:
Believer / U.S.A. (Director: Don Argott, Producers: Heather Parry, Sheena M. Joyce, Robert Reynolds) - Imagine Dragons' Mormon frontman Dan Reynolds is taking on a new mission to explore how the church treats its LGBTQ members. With the rising suicide rate amongst teens in the state of Utah, his concern with the church's policies sends him on an UNEXPECTED path for acceptance and change. World Premiere
Won't You Be My Neighbor? / U.S.A. (Director: Morgan Neville, Producers: Caryn Capotosto, Nicholas Ma) - Fred Rogers used puppets and play to explore complex social issues: race, disability, equality and tragedy, helping form the American concept of childhood. He spoke directly to children and they responded enthusiastically. Yet today, his impact is unclear. Have we lived up to Fred's ideal of good neighbors? World Premiere. SALT LAKE CITY OPENING NIGHT FILM
Other strong-showing audience favorites included:
Assassination Nation / U.S.A. (Director and screenwriter: Sam Levinson, Producers: David S. Goyer, Anita Gou, Kevin Turen, Aaron L. Gilbert, Matthew J. Malek) - This is a one-thousand-percent true story about how the quiet, all-American town of SALEM absolutely lost its mind. Cast: Odessa Young, Suki Waterhouse, Hari Nef, Abra, Bill Skårsgard, Bella Thorne. World Premiere
Hearts Beat Loud / U.S.A. (Director: Brett Haley, Screenwriters: Brett Haley, Marc Basch, Producers: Houston King, Sam Bisbee, Sam Slater) - In Red Hook, Brooklyn, a father and daughter become an unlikely songwriting duo in the last summer before she leaves for college. Cast: Nick Offerman, Kiersey Clemons, Ted Danson, Sasha Lane, Blythe Danner, Toni Collette. World Premiere. CLOSING NIGHT FILM
Juliet, Naked / United Kingdom (Director: Jesse Peretz, Screenwriters: Tamara Jenkins, Jim Taylor, Phil Alden Robinson, Evgenia Peretz, Producers: Judd Apatow, Barry Mendel, Albert Berger, Ron Yerxa, Jeffrey Soros) - Annie is the long-suffering girlfriend of Duncan, an obsessive fan of obscure rocker Tucker Crowe. When the acoustic demo of Tucker's celebrated record from 25 years ago surfaces, its release leads to an encounter with the elusive rocker himself. Based on the novel by Nick Hornby. Cast: Rose Byrne, Ethan Hawke, Chris O'Dowd. World Premiere
What They Had / U.S.A. (Director and screenwriter: Elizabeth Chomko, Producers: Keith Kjarval, Bill Holderman, Albert Berger, Ron Yerxa, Alex Saks, Andrew Duncan)- Bridget returns home to Chicago at her brother's urging to deal with her mother's Alzheimer's and her father's reluctance to let go of their life together. Cast: Hilary Swank, Michael Shannon, Blythe Danner, Robert Forster. World Premiere
The 2019 Sundance Film Festival will take place January 24-February 3, 2019.

The Sundance Film Festival®
The Sundance Film Festival has introduced global audiences to some of the most groundbreaking films of the past three decades, including Boyhood, Beasts of the Southern Wild, Fruitvale Station, Whiplash, Brooklyn, Twenty Feet from Stardom, Life Itself, The Cove, The End of the Tour, Blackfish, Me and Earl and the Dying Girl, Dope, Little Miss Sunshine, sex, lies, and videotape, Reservoir Dogs, Hedwig and the Angry Inch, An Inconvenient Truth, Precious and Napoleon Dynamite. The Festival is a program of the non-profit Sundance Institute®. The Festival is a program of the non-profit Sundance Institute®. 2018 Festival sponsors include: Presenting Sponsors - Acura, SundanceTV, and Chase Sapphire®; Leadership Sponsors - Adobe, Amazon Studios, AT&T, DIRECTV, Dropbox, Omnicom, Stella Artois® and YouTube; Sustaining Sponsors - Canada Goose, Canon U.S.A., Inc., Dell, Francis Ford Coppola Winery, GEICO, Google Pixel 2, Grey Goose Vodka, High West Distillery, IMDbPro, Lyft, Unity Technologies and the University of Utah Health; Media Sponsors - Los Angeles Times, The New York Times and Variety. Sundance Institute recognizes critical support from the Utah Governor's Office of Economic Development, and the State of Utah as Festival Host State. The support of these organizations helps offset the Festival's costs and sustain the Institute's year-round programs for independent artists. Look for the Official Partner seal at their venues at the Festival. sundance.org/festival
Sundance Institute
Founded in 1981 by Robert Redford, Sundance Institute is a nonprofit organization that provides and preserves the space for artists in film, theatre, and new media to create and thrive. The Institute's signature Labs, granting, and mentorship programs, dedicated to developing new work, take place throughout the year in the U.S. and internationally. The Sundance Film Festival and other public programs connect audiences to artists in igniting new ideas, discovering original voices, and building a community dedicated to independent storytelling. Sundance Institute has supported such projects as Beasts of the Southern Wild, Fruitvale Station, Sin Nombre, The Invisible War, The Square, Dirty Wars, Spring Awakening, A Gentleman's Guide to Love and Murder and Fun Home. Join Sundance Institute on Facebook, Instagram, Twitter and YouTube.