VIDEO: Haru Nemuri Shares Live Performances From Ura-Sabaki
The tour is in support of Haru's newest album release, 'Shunka Ryougen', out now.
Haru Nemuri has released two live performance videos filmed at the Ura-Sabaku Desert in Izu Oshima. Fans can now watch the performance videos for the songs "Never Let You Go" and the title track "Shunka Ryougen" now on YouTube.
The videos have been released as Haru gears up for her upcoming North American tour kicking off October 1 in Montreal, QC as part of POP Montreal. The tour is in support of Haru's newest album release, 'Shunka Ryougen', out now.
The album was heralded by publications like Pitchfork, The Fader, Paste Magazine, noting, "blending elements of J-pop, rap, and hardcore, the experimental Japanese artist's latest album presents a convincing balance of nihilism and hope,".
Haru captivated audiences earlier this year with her talked about live shows leading to epic performances at SXSW where she was reined "one of the best performances" writers saw that year. Her mix of emotion, passion, energy, and guttural screams on stage have left those who see her in awe and wanting to find out more about the Japan based singer, songwriter and poetry rapper.
Haru will perform live in major cities like Chicago, Brooklyn, Washington, DC, Atlanta, Houston, Los Angeles, Seattle, Portland, and more. A full list of upcoming tour dates can be found below. Tickets are on sale now here.
Watch the new performance videos here:
Haru Nemuri - North American Tour Dates 2022
October 1 - Montréal, QC - POP Montréal
October 2 - Toronto, ON - Lee's Palace
October 4 - Chicago, IL - Metro
October 6 - Washington, DC - Black Cat
October 7 - Brooklyn, NY - Market Hotel
October 10 - Atlanta, GA - Masquerade
October 12 - Houston, TX - Scout Bar
October 13 - Corpus Christi, TX - House Of Rock
October 14 - San Antonio, TX - Paper Tiger
October 15 - Dallas, TX - Trees
October 20 - San Diego, CA - Soda Bar
October 22 - Los Angeles, CA - Echoplex
October 23 - San Francisco, CA - Bottom Of The Hill
October 25 - Seattle, WA - El Corazon
October 26 - Portland, OR - Hawthorne Theatre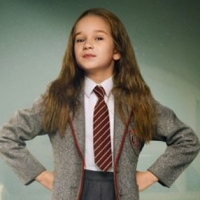 Broadway Streaming Guide: December 2022 - Where to Watch MATILDA THE MUSICAL & More New Releases!

December 3, 2022

2022 is going out with a bang with new movies, series, and concerts to keep Broadway fans entertained all month long! From the new film adaptation of Matilda the Musical to Idina Menzel's new documentary on Disney+, December's streaming guide has something for everyone!
---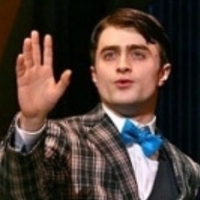 HARRY POTTER Stars Who Have Appeared on Broadway

December 3, 2022

To celebrate Daniel Radcliffe's return to theatre in the Off-Broadway revival of Merrily We Roll Along, we are taking a look back at the stage careers of he and his fellow Harry Potter film cast members. Keep reading to find out times you may have seen Rupert Grint, Alan Rickman, Maggie Smith, Ralph Fiennes, Imelda Staunton, and more onstage!
---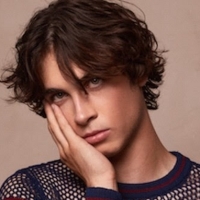 VIDEO: Aidan Bissett Shares Video for 'I Can't Be Your Friend'

December 2, 2022

Aidan Bissett writes the book on the notion of being "just friends" with someone you're attracted to in the official video for "I Can't Be Your Friend," which is out now. Directed by Brooke James (Troye Sivan), the clip finds Bissett and the object of his affection (played by Faith Hines) going in circles and moving in for a kiss that never comes.
---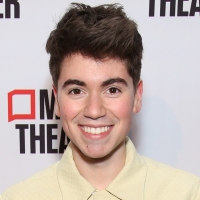 Noah Galvin to Star In Meet Cute's Holiday Rom-Com Series

December 2, 2022

Noah Galvin will star in Meet Cute's December series, "Christmasuzannukkah." Noah Galvin is best known for playing Dr. Asher Wolke in the TV series The Good Doctor, Kenny O'Neal in the ABC sitcom The Real O'Neals and for taking the lead role in the Broadway musical Dear Evan Hansen.
---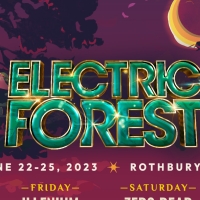 Electric Forest Announces 2023 Initial Lineup

December 2, 2022

Electric Forest announces the much anticipated 2023 Initial Lineup for the adored music, camping, and arts festival in Rothbury, MI from June 22 - 25, 2023. After the reunion of a lifetime in 2022, Electric Forest returns with an impressive lineup of Electric Forest favorites, acclaimed headliners, and innovative emerging artists.
---