Marilyn Maye, Ben Davis Join THE BROADWAY MUSICALS OF 1946 2/13
The Town Hall (123 West 43 Street) has signed Award-winning Jazz singer Marilyn Maye, Tony Award winner, Ben Davis (Baz Luhrmann's La Boheme), Dameka Hayes, Audelco Award Nominee for It Ain't Nothing But The Blues and Jessie Mueller, who made her Broadway debut in On a Clear Day…, to perform in THE BROADWAY MUSICALS OF 1946 on Monday, February 13, 2012 at 8pm.
This concert marks opener of the 12th season of The Town Hall's acclaimed Broadway By The Year® series, which is created, written and hosted by Scott Siegel for The Town Hall.
The previously announced cast includes Alice Ripley, the Tony® Award winning star of Next to Normal, Tom Wopat (Tony® Award nominated for his role of Frank Butler in Annie Get Your Gun revival, Catch Me if You Can), and Noah Racey (Curtains), who will also choreograph. The evening will feature song and dance from Irving Berlin's classic Annie Get Your Gun and other musicals including Call Me Mister, St. Louis Woman and Beggar's Holiday. The cast will be performing favorites which include "I Got Lost in His Arms," Come Rain or Shine," "A Woman's Prerogative," "Any Place I Hang My Hat is Home," and "I Want to Go to City College." Ross Patterson is the musical director.
Broadway By The Year ® takes the audience on a musical journey through the best of the Great White Way, featuring show-stopping numbers as well as lesser-known gems and little known facts and humor about our favorite shows. This season's shows will also include the Broadway Musicals of 1950, 1975 and 1987.
"One of the reasons for the longevity of Broadway by the Year® is the depth of commitment to the series that so many Broadway stars have made," said Scott Siegel. "In addition our audience is passionate about its love for show music and they represent the link between Broadway past and present, loving the old music while warmly embracing our current stars. That unique combination of passions has resulted in a Broadway music series entering its twelfth season not simply as four one-night only concerts, but rather as four one night only events!"
Over the years Broadway By The Year® has featured the following performers: Sutton Foster, Norm Lewis, Emily Skinner, Brian d'Arcy James, Gregg Edelman, Carolee Carmello, Corbin Bleu, Robert Cuccioli, Linda Eder, Marc Kudisch, Bryan Batt, Stephanie J. Block, Beth Leavel, Alexander Gemignani, Robert Goulet, Christiane Noll, Daniel Reichard, Karen Ziemba, Bobby Steggert, Barbara Walsh, Douglas Sills, Martin Vidnovic, William Michaels, Liz Callaway, Lari White, Jeffry Denman and Christine Andreas among others.
The Broadway Musicals of 1950 on March 19th features musicals including Guys and Dolls, Call Me Madam, Out of this World and Dance Me A Song.
The Broadway Musicals of 1975 on May 14th features musicals including A Chorus Line, The Wiz, Chicago, The Rocky Horror Picture Show, and Shenandoah.
The Broadway Musicals of 1987 on June 11th, features musicals including Les Miserables, Starlight Express, Into the Woods, Stepping Out and Stardust.
TICKET INFO:
Tickets are $55, $50 and $45 for THE BROADWAY MUSICALS OF 1946 and for all performances of BROADWAY BY THE YEAR®. They are on sale through TicketMaster, (800) 982 2787, www.ticketmaster.com, or The Town Hall Box Office (123 West 43 Street) between noon and 6 PM (except Sundays) at 212-840-2824.
ABOUT THE TOWN HALL:
The Town Hall was built in 1921 by a group of suffragettes and began as a lecture hall and public forum for debates where America'sTown Meetings on The Air was broadcast live for 25 years. Over the decades, Eleanor Roosevelt, Carl Sandberg, Margaret Sanger, Billie Holiday, Igor Stravinsky, Bob Dylan, MiLes Davis and most recently, The Dalai Lama and President Obama have graced the stage. Today the hall flourishes as a popular, affordable venue, boasting the hottest acts in rock, pop, folk, cabaret, world music, comedy and dance, including Billy Joel, Blondie, Elvis Costello, Natalie Merchant, Graham Nash, Liza Minnelli, Cyndi Lauper, Norah Jones, Andre Watts, Henry Rollins, Joe Jackson, Pink Martini, Regina Spektor, Bryan Adams, Aimee Mann, Robin Williams, Dawn Upshaw, Woody Allen, Alec Baldwin, Al Gore, Bruce Springsteen, Johnny Mercer, Don Rickles, Jay Leno, Dave Matthews, Vanessa Williams, and Ben Folds. For over a decade, The Town Hall has hosted live broadcasts of Garrison Keillor's Prairie Home Companion. In its annual show, Broadway Rising Stars, The Town Hall gives recent graduates from the nation's leading performing arts schools a chance to showcase their talents and perform on the legendary stage. The Town Hall Educational Outreach Program helps schools build their arts programs and advance student learning through standards-based, collaborative arts residencies. Over the past two-and-a-half decades, The Town Hall has produced the Feature Film Seminar Series and a number of new and critically acclaimed musical series, which include the Spring Series, Broadway By The Year®, The Broadway Cabaret Festival and The Summer Broadway Festival.
For more information, visit www.the-townhall-nyc.org.
Photo Credit: Walter McBride/WM Photos
Related Stories
More Hot Stories For You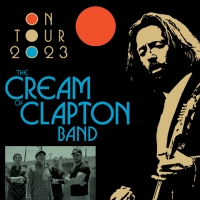 The Cream of Clapton Band Will Tour Europe and the United States in 2023

December 4, 2022

When Eric Clapton's 'Heaven Band' toured from the mid 1980s to early '90s, bass player Nathan East said the quartet came up with the name "because it was it was some of the most fun we ever had." Almost four decades later, another quartet of stellar musicians with familial ties to the original group have formed The Cream Of Clapton Band and will hit the road with that same fun-loving spirit to perform The Very Best of Eric Clapton in March 2023.
---
Photos: Dua Lipa, Jack Harlow, Selena Gomez, H.E.R., Imagine Dragons, and More Attend VARIETY HITMAKERS

December 4, 2022

Yesterday, Variety hosted its sixth-annual Hitmakers celebration looking back at the year in music and recognizing the writers, producers, publishers, managers and executives who helped make—and break—the 25 most-consumed songs of the year, as measured by Luminate. Check out photos here.
---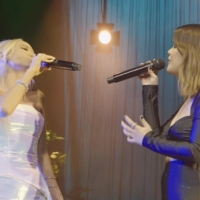 VIDEO: Watch Kristin Chenoweth and Country Star Maren Morris Sing 'For Good' from WICKED

December 4, 2022

Maren Morris surprised audiences by bringing out Kristin Chenoweth to join her for a performance of 'For Good' from WICKED during the final show of Morris's Humble Quest concert tour at Nashville's Bridgestone Arena. Watch the video here.
---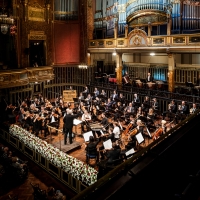 Budapest Symphony Orchestra, Machine De Cirque And More Come To The Hylton Performing Arts Center Winter 2023

December 2, 2022

The Hylton Performing Arts Center continues its 2022-2023 season this January and February 2023 with exciting performances as part of Hylton Presents, Hylton Family Series, and American Roots Series, plus performances by Hylton Center Arts Partners, Mason Arts at the Hylton Center, and a lineup of workshops as part of the Veterans and the Arts Initiative.
---
Dave Stryker Organ Trio, Kurt Elling And More Coming Up At Birdland, December 6 - December 18

December 2, 2022

Get all the details on all of the exciting jazz programming at Birdland Jazz Club and Birdland Theater running December 6 through December 18.
---