Latest News on William Michael
William Michael News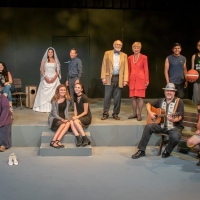 BWW Review: The Chatham Community Players Hosts 27TH Annual JERSEY VOICES One-Act Festival
by Gina Sarno - Aug 10, 2021
The Chatham Community Players hosts its 27th annual Jersey Voices One-Act Festival. This year's production includes seven original short plays written by New Jersey playwrights.
Chatham Playhouse to Host 27th Annual Jersey Voices Festival Next Month
by Stephi Wild - Jul 24, 2021
Learn more about the full lineup and how to purchase tickets here!
Wide Open Music Publishing Announces Songwriter and Staff Additions
by TV News Desk - Jul 20, 2021
"Jessie started out as our intern in 2019 and has been an amazing addition to the team, so we're excited to bring her on full-time," adds Goodvin. "I love her passion for this industry and that she's not afraid to go after what she wants."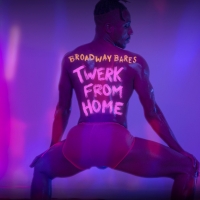 Full Cast Announced for BROADWAY BARES: TWERK FROM HOME
by Chloe Rabinowitz - Jun 8, 2021
A company of Broadway Bares favorites and newcomers more than 170 strong will combine forces to light up screens for Broadway Bares: Twerk from Home in its online premiere Sunday, June 20, 2021.
People Exclusively Shares Karen Waldrup's Engagement Story
by Sarah Jae Leiber - Jan 9, 2020
Viral sensation Karen Waldrup wrapped a very successful 2019 with sold out shows all over the world, millions of online video views, a new single, "Me Again," that features William Michael Morgan and a surprise engagement to boyfriend Cody Henson on December 27th.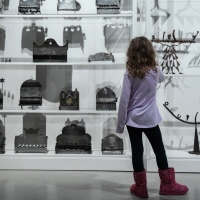 The Jewish Museum Open December 25 with Art Exhibitions, Family Concerts, and More
by Stephi Wild - Dec 12, 2019
Continuing its popular tradition, The Jewish Museum will be open on Wednesday, December 25 from 11 am to 5 pm. For those looking for something special to do on Christmas, the Jewish Museum offers a fun-filled way to spend an enjoyable day during the holiday season and Hanukkah.
Thursday Evening Cocktails Announced At The Jewish Museum Returns
by A.A. Cristi - Nov 25, 2019
Come to the Jewish Museum every Thursday in December, January, and February to toast the exhibitions Edith Halpert and the Rise of American Art and Rachel Feinstein: Maiden, Mother, Crone. Enjoy signature cocktails in the Museum's lobby inspired by the exhibitions on view, crafted and served by Russ & Daughters at the Jewish Museum.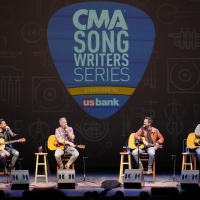 CMA Visits Twin Cities With Old Dominion's Matthew Ramsey, Trevor Rosen & Brad Tursi, Joined By Josh Osborne
by Kaitlin Milligan - Nov 21, 2019
The Country Music Association visited Minneapolis-St. Paul Wednesday, Nov. 20 with hit songwriters Matthew Ramsey, Trevor Rosen and Brad Tursi of reigning CMA Vocal Group of the Year Old Dominion and fellow top tunesmith Josh Osborne. While in the Twin Cities area, the group met with music students and teachers from Columbia Heights High School (CHHS) as part of U.S. Bank's Community Possible giving and engagement platform and its Places to Play partnership with the CMA Foundation, followed by a CMA Songwriters Series Presented by U.S. Bank performance at Ordway Music Theater.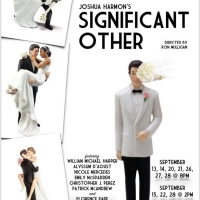 BWW Review: SIGNIFICANT OTHER at Nutley Little Theatre
by Gina Zenyuch - Sep 14, 2019
Nutley Little Theatre proudly presents a?oeSignificant Othera?? by Joshua Harmon.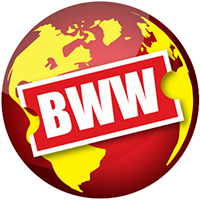 The Jewish Museum Presents the First Exhibition Exploring Career Of Influential Art Dealer Edith Halpert
by Stephi Wild - Sep 11, 2019
The Jewish Museum will present Edith Halpert and the Rise of American Art, the first exhibition to explore the remarkable career of Edith Gregor Halpert (1900-1970), the influential American art dealer and founder of the Downtown Gallery in New York City. A pioneer in the field and the first significant female gallerist in the United States, Halpert propelled American art to the fore at a time when the European avant-garde still enthralled the world. The artists she supported a?" Stuart Davis, Jacob Lawrence, Georgia O'Keeffe, Yasuo Kuniyoshi, Ben Shahn, and Charles Sheeler key among them a?" became icons of American modernism. Halpert also brought vital attention to overlooked nineteenth-century American artists, such as William Michael Harnett, Edward Hicks, and Raphaelle Peale, as well as little-known and anonymous folk artists. With her revolutionary program at the Downtown Gallery, her endless energy, and her extraordinary business acumen, Halpert inspired generations of Americans to value the art of their own country, in their own time.
William Michael Videos

VIDEO: Watch Mat Kearney Perform KINGS & QUEENS Ahead of AT&T AUDIENCE Network Concert Airing Friday, May 11
by Macon Prickett - May 10, 2018
Tune in Friday, May 11 at 9:00 pm ET/PT to watch the broadcast premiere of the concert special "Mat Kearney" on AT&T* AUDIENCE Network via DIRECTV Ch 239, AT&T U-verse Ch 1114 and streaming on-demand through DIRECTV NOW.