British Artist, Jon Allen, Releases New Album 'Blue Flame'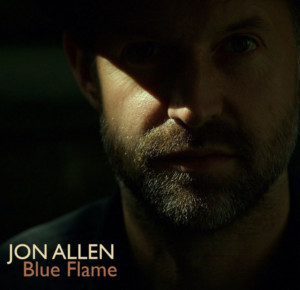 Acclaimed British singer-songwriter, Jon Allen, officially returns with the release of his new album,Blue Flame. After four years to rework and evolve his artistry, Jon created an album encompassing the soul sound he has adored throughout his life. Honoring the genre, Jon recreates the feel-good sound of soul music while including his signature whiskey-soaked vocals.
Reflecting on the initial creation of the album, Jon remarks, "The great thing for me about soul music is even when you are singing a sad song there is joyfulness that comes through. I have also always liked how Bill Withers and Bobby Womack were able to combine folk music elements like acoustic guitar and make it sound so soulful and funky. I decided for Blue Flame that it was time for me to have my cake and eat it too."
While all Jon's previous albums contained soulful elements, his new album Blue Flame represents his first out-and-out soul record. It was the experience of immersing himself in the production and vibe of classic recordings of the sixties and seventies from iconic record labels such as Motown, Stax, Atlantic and Chess that made Allen think it would be great to bring more of that earthiness to his sound for Blue Flame's recording sessions.
Be sure to check out Jon Allen's newest album, Blue Flame, available on Spotify, iTunes, and through his website: jonallenmusic.com.