VALRHONA HOT CHOCOLATE FESTIVAL in NYC from 1/19 to 2/3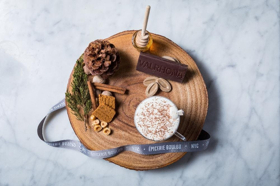 It's a wonderful time of year to sip a warm chocolatey drink and enjoy the beauty of the winter season. From January 19th to February 3rd, New Yorkers and guests of the city can savor an artisanal hot chocolate during New York City's 4th Annual Valrhona Hot Chocolate Festival.
During the festival, top pastry chefs throughout the city and Brooklyn will showcase their talents by creating original and innovative recipes for winter's favorite sweet drink using different types of Valrhona chocolate, all while raising money for the non-profit, Food Tank.
We have compiled a list of all of the places where you can step out of the cold and sip a delightful hot chocolate. Because each of the venues are serving their own specialty, we suggest you take advantage of visiting a number of them. You can even feel good indulging because you're supporting a great cause.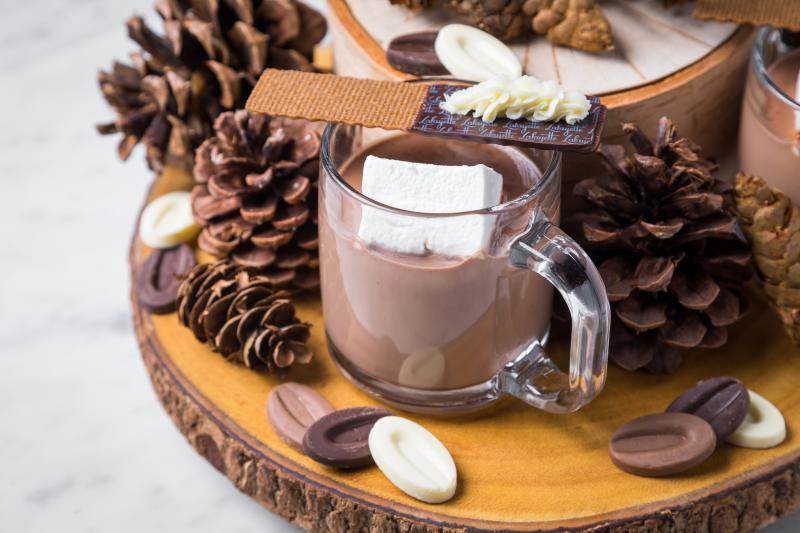 Participating Bakeries:
Levain Bakery - Located at 167 West 74th Street, New York, NY 10023; 2167 Frederick Douglass Blvd. New York, NY 10026; 351 Amsterdam Avenue New York, NY 10024
Brooklyn Roasting Company - Located at 25 Jay Street, Brooklyn; 200 Flushing Avenue, Brooklyn; 50 W. 23rd Street, Manhattan; Brooklyn Navy Yard Building 92; Brooklyn Navy Yard Building 77; 67 West Street, Brooklyn; 45 Washington Street, Brooklyn
Marie Belle Chocolat - Located at 484 Broomestreet New York, NY 10013
Gabriel Kreuther Handcrafted - Located at 41 West 42nd Street, New York, NY 10036
La Maison du Chocolat - Located at 30 Rockefeller Center, New York, NY 10020
Baked - Located at 359 Van Brunt Street Brooklyn, NY 11231; 279 Church Street NYC, NY 10013
Ladurée - Located at 398 West Broadway 10012 New York; 864 Madison Avenue 10021 New York
Dominique Ansel KITCHEN - Located at 137 7th Ave S, New York, NY 10014
Patisserie Chanson - Located at 20 West 23rd Street, New York, NY 10010
Epicerie Boulud - Located at 1900 Broadway @ 64th Street New York, New York 10023;185 Greenwich St, LL 4000 New York, NY 10007; and 1 W 59th St New York, NY 10019
Lafayette New York - Located at 380 Lafayette Street, New York NY 10003
Almondine - Located at 85 Water St, Brooklyn NY 11201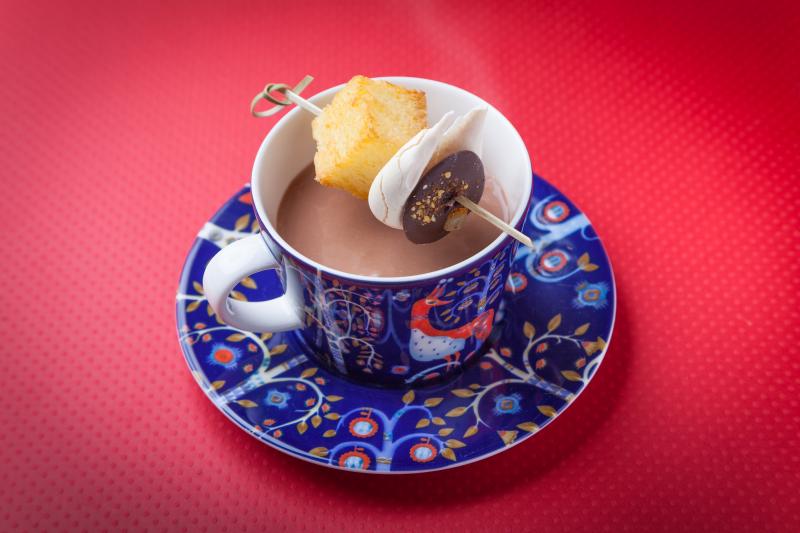 About Food Tank:
Food Tank is for the 7 billion people who have to eat every day. They offer solutions and environmentally sustainable ways of alleviating hunger, obesity, and poverty by creating a network of connections and information for all to consume and share. Food Tank is for farmers and producers, policy makers and government leaders, researchers and scientists, academics and journalists, and the funding and donor communities to collaborate on providing sustainable solutions for our most pressing environmental and social problems.
Food Tank highlights hope and success in agriculture. They feature innovative ideas that are already working on the ground, in cities, in kitchens, in fields and in laboratories. These innovations need more attention, more research, and ultimately more funding to be replicated and scaled-up.
With the money they will raise, Valrhona will finance "The Good Food Org" Guide that started three years ago by Food Tank and the James Beard Organization with a goal of building a comprehensive database of organizations working to build a better food system in all fifty states. The guide (printed as well as online database) provides opportunities for anyone interested in volunteering or joining their local food movement. So far this guide has been downloaded more than 60,000 times with more than 14,000 downloads in the last year alone.
The Guide has approximately 1,400 entries so far in all 50 states and with our support they plan to double to 2,500 organizations, unearthing an additional 1,110 new organizations as well as updating contact info/impact statements/photos/volunteer opportunities from the existing 1,400 entries. They will also be able to build this as an easy searchable free app for Apple iOS and Android Google Play mobile devices. It will also exist as a stand-alone database and integrated into the Food Tank website.
For more information on Food Tank, please visit: https://foodtank.com/.
Photo Credit: Courtesy of Epicerie Boulud, Lafayette, and Almondine
Related Stories
Marina P. Kennedy's writing career led her from freelancing opportunities in New Jersey and New York to writing for Broadwayworld.com where she covers entertainment, the culinary scen... (read more about this author)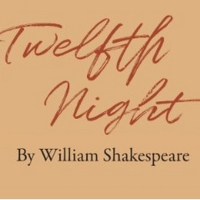 Entertain and Dine NJ – Madison Edition

November 25, 2022

We are happy to continue this series of articles highlighting a top entertainment venue and a local restaurant that you can visit.
---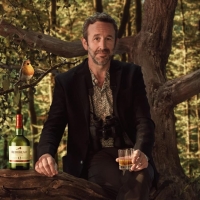 REDBREAST IRISH WHISKEY Raises Awareness for Charity Partner BirdLife International

November 25, 2022

Redbreast Irish Whiskey has celebrated the second year of Robin Redbreast Day, an annual global date in the calendar designed to raise awareness and donations for charity partner BirdLife International, and its joint mission to protect common birds.
---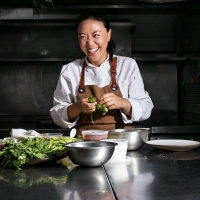 Pop-up AT WOLLMAN RINK Showcases Diverse Culinary Cultures

November 23, 2022

Wollman Rink will take on a singular Korean-Cajun culinary accent Nov. 25 through Nov. 27 when its café will feature Cajun Spiced Pork Ribs, Honey Jalapeno Cornbread, Potato-Daikon Salad by Jae Jung, the chef/owner of Midtown South's bastion of the new chaos cooking genre KJUN. 
---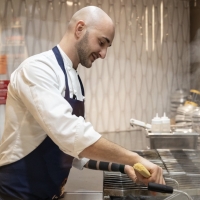 Chef Spotlight: Executive Chef Alessio Rossetti of THE OVAL at La Devozione in Chelsea Market

November 23, 2022

Broadwayworld had the opportunity to interview Executive Chef Alessio Rossetti about his career and The Oval in the heart of Chelsea Market for our 'Chef Spotlight.'
---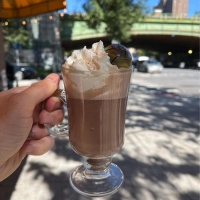 CHOCOBAR CORTES in the Bronx Presents Luscious Hot Chocolates

November 22, 2022

As the weather turns colder, New Yorkers turn to their favorite places and look for new spots to enjoy a hot chocolate. Chocobar Cortés in the Bronx is an ideal place for the warm, luscious drink.
---