Click Here for More Articles on FOOD & WINE
THE CAPITAL GRILLE Uncorks Legends of the Land with The Generous Pour Wine Event Now Until 9/1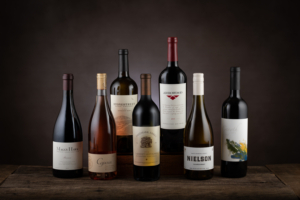 The Capital Grille has recently opened the book on its highly anticipated summer wine event, The Generous Pour - Legends of the Land. This year's experience invites guests to sip on any combination of seven select wines from California's Jackson Family that tell a unique story of origin, terroir and sustainability. Now in its 11th year, the event offers a customized wine tasting paired with the restaurant's classic menu items, including hand-carved steaks and fresh seafood and appetizers with a flavorful twist.
Chosen by The Capital Grille's Advanced Sommelier, Brian Phillips, each wine is as exceptional in taste profile as its fabled beginning. Legends of the Land includes the Maggy Hawk 2015 Pinot Noir from a winery inspired by a winning thoroughbred racehorse; the 2015 Cenyth Red Blend born from a childhood friendship between Julia Jackson and famed winemaker Hélène Seillan; and the Arrowood 2013 Red Blend, a Sonoma County favorite with artisan Bordeaux varieties from the first California vineyard to produce organically farmed sustainable wines.
"The Capital Grille chose to partner with the renowned Jackson Family not only because of their varied and intense wine selections, but also their history, commitment and stewardship to the land across California's wine country," said Phillips. "Not only does each of the featured wines have a unique story to tell, but in the telling we unearth the flavors and nuances that pair perfectly with The Capital Grille's signature menu items. From unique red blends to subtle whites to a historic Cabernet Sauvignon, the personalized pairing experiences of The Generous Pour will be as legendary as the wines themselves."
These legends headline The Generous Pour, which is available for $28 ($38 in PA markets) with dinner pairing through September 1.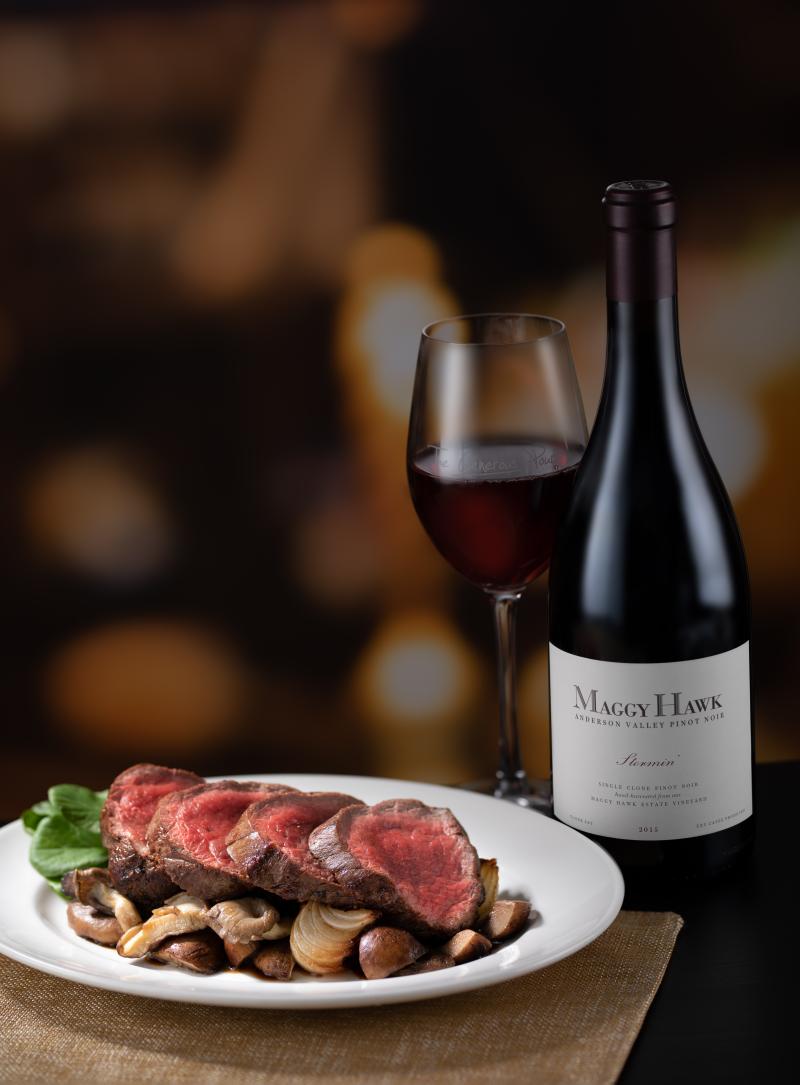 The Generous Pour - guided by the restaurants' servers - encourages guests to try new wine varietals and regions and educate themselves about specific notes and best pairings. Guests can try as many wines as they wish from the 2019 collection of Jackson Family wines, including:
Stonestreet, Alexander Valley, Sauvignon Blanc
Only confident winemakers like the Jacksons would plant vineyards on Sonoma's most extreme mountain. High elevation, 23 types of soil and cool maritime breezes produce small mountain berries with incredibly intense flavors. The result is a wine with powerful minerality, extreme depth and rich texture. Tasting Notes/Pairings: Meyer lemon and Thai basil with notes of pear, fennel and lemon blossom pair well with a fresh oyster appetizer and an entrée of Sea Scallops with Asparagus, sake Mushrooms, Parsnip Purée and Lobster Bordelaise.
Nielson, Santa Barbara County.Chardonnay
In 1964, Uriel Nielson defied the belief that Santa Barbara was too cold and windswept for vineyards, and one of the world's greatest winegrowing regions was born. Created from grapes grown in three premier growing regions and produced using small-lot winemaking techniques, each sip expresses the purity and diversity of Santa Barbara.
Tasting Notes/Pairings: White citrus blossoms, tropical pineapple, honey, apple and a hint of brioche. The wine is recommended to pair with The Capital Grille's legendary Lobster and Crab Cakes appetizer or Seared Citrus Glazed Salmon with Marcona Almonds and Brown Butter.
Copain, Mendocino County, Rosé of Pinot Noir
In a state that takes tremendous pride in their California-style New World wines, Copain determinedly set out to produce a French expression of a California wine - vibrant and a little more savory. This Pinot Noir Rosé is light and bright and extremely food-friendly. A sommelier's favorite. Tasting Notes/Pairings: Bouquet of white flowers and red fruits with flavors of honeydew and white strawberries. It pairs best with Pan-Fried Calamari with Hot Cherry Peppers and Pan Seared Sea Bass with Baby Carrots and Miso Butter.
Maggy Hawk, Anderson Valley, Pinot Noir
Barbara Banke believes both wine and horses are a reflection of training, bloodlines, site and alchemy, so she created a winery inspired by her champion racehorse, Maggy Hawk. Grown on a sloping vineyard situated between the Redwoods and the Pacific Ocean, the cool-climate Anderson Valley grapes produce a stunningly nuanced, floral and pretty Pinot Noir.Tasting Notes/Pairings: Pomegranate, cranberry and black tea with hints of strawberry and lavender. Pairs well with the spicy flavor profile of Tuna Tartare with Avocado, Mango and Sriracha and the rich taste of Sliced Filet Mignon with Cipollini Onions, Wild Mushrooms and Fig Essence.
Cenyth, Sonoma County, Red Blend
Julia Jackson and Hélène Seillan met at 10 years old when their fathers worked together creating wine at the Jackson estate. Hélène's mastery of Bordeaux-style winemaking techniques using Sonoma County Cabernet Franc, Merlot and Cabernet Sauvignon make this a smooth, complex and wonderfully artistic red accented by Julia's stunning label art. Tasting Notes/Pairings: Lilac, blueberries and blackberries with hints of bay leaf, mint and underlying earthiness work well with Steak Tartare and a Bone-In Wagyu NY Strip.
Arrowood, Sonoma County, Red Blend
One of the original California winemaking legends, Richard Arrowood first produced organic wines in 1986, and the Arrowood winery continues to lead the industry in sustainable practices. A mix of five Bordeaux varietals from three Sonoma AVAs, this red blend has an elegant structure and well-integrated tannins - a brilliant expression of Sonoma Cabernet. Tasting Notes/Pairings: Black plum with flavors of earth, underbrush, tarragon and notes of savory black olive. This wine pairs well with Steak Tartare and the Porcini Rubbed Bone-in Ribeye with 15-Year Aged Balsamic.
Freemark Abbey, Rutherford, Cabernet Sauvignon
Founded in 1886, Freemark Abbey of California shocked the world by placing at the 1976 Judgment of Paris, and it continues to produce some of the world's finest and most lauded wines of our time. Sourced from the famous Bosché and Sycamore vineyards on the Rutherford Bench, this black ruby Cabernet is full-bodied with beautifully balanced acidity and tannins. Tasting Notes/Pairings: Boysenberry, dark cherry, toasty oak, cinnamon, clove, tobacco and dark cocoa powder are the perfect match to a starter of Prosciutto Wrapped Mozzarella with Vine Ripe Tomatoes and Roasted Rack of Lamb with Mint Gremolata.
The Capital Grille invites guests to savor the experience and explore the stunning vineyards of these Legends of the Land. More information can be found at www.thecapitalgrille.com. And connect with The Capital Grille on Twitter (@CapitalGrille), Facebook (www.facebook.com/thecapitalgrille) and Instagram (@TheCapitalGrille) to join the #GenerousPour conversation.
About The Capital Grille
The Capital Grille is a fine-dining restaurant that offers dry aged steaks, fresh seafood, a renowned wine list and professional service in an atmosphere of relaxed elegance. Open seven days a week, The Capital Grille is best known for its expertly prepared steaks, which are custom-aged for 18 to 24 days in-house and hand-carved in-restaurant by a butcher. The restaurant's wine list features more than 350 selections, and its floor-to-ceiling wine kiosk regularly houses 3,000 bottles. The restaurant has been honored by Wine Spectator magazine with an Award of Excellence for the breadth and depth of the list. The Capital Grille also offers personalized, on-site wine lockers, available by annual lease. Unlock the full Capital Grille experience with The Capital Grille Concierge, a personalized app where users can view the up-to-the minute wine list, expert food and wine pairings, make two tap reservations, and much more. Reservations are recommended, but not required. For more information, please visit: thecapitalgrille.com, Facebook, Twitter, and Instagram.
Photo Credit: Courtesy of The Capital Grille
Related Articles
More Hot Stories For You