Click Here for More Articles on FOOD & WINE
Restaurants Present Scrumptious Choices for NATIONAL DESSERT DAY on October 14th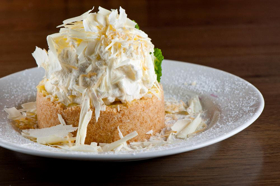 Are you a sweets lover that has to have something to top off your meal? Or maybe, you are one of those dessert fanatics that likes to have something luscious anytime of the day. We have a roundup of treats that you can find when you're out and about in New York City and scrumptious desserts that are served in fine restaurants across the country. Celebrate these favorites on "National Dessert Day," October 14th and everyday.
P.S. Kitchen (Theatre District) Chocolate & Raspberries - Newly opened P.S. Kitchen offers a 100% plant-based menu. The chocolate cake is so decadent, you'd never know has no animal products. The Chocolate & Raspberries features cubes of velvety chocolate cake, swirls of rich, creamy chocolate mousse, fresh raspberries nestled in between and raspberry-calamansi puree. Visit: https://www.ps-kitchen.com/.
The Lambs Club (Theatre District) Pistachio Parfait - The Lambs Club's Pistachio Parfait is a delicious combination of pistachio cake, green tea & lime crumble, and pomegranate Ice Cream. Visit: http://www.thelambsclub.com/.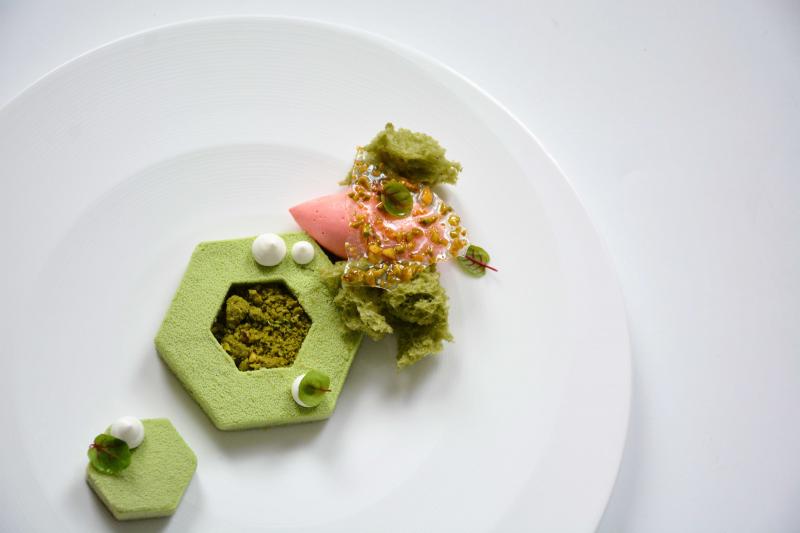 Blue Fin (Theatre District) Sticky Toffee Pudding - A specialty of the house is Blue Fin's Sticky Toffee Pudding, a distinctive treat that is served with a scoop of house made maple walnut ice cream. Visit: http://www.bluefinnyc.com/.
Schmackary's (Hell's Kitchen) The Shake by Smhmack - At NYC bakery Schmackary's, owner Zachary Schmahl combines two of our favorite desserts -- milk shakes and Schmackary's cookies -- to create the Shake by Schmack. This decadent shake starts with a few generous scoops of vanilla or chocolate ice cream, splash of Hudson Valley Whole Milk and your choice of any Schmackary's cookies. This fall, Zach has been blending in seasonal options such as the Caramel Apple Crisp Cookies (made with oats, apples, white chocolate, toffee bits, cinnamon, salted caramel and streusel) or Pumpkin Spice for something that captures fall. The result is decadent, delicious and portable. Visit: https://schmackarys.com/.
Tudor City Steakhouse (Tudor City) - There's a new steakhouse in Town and they have a delightful dessert menu. Indulge in their Chocolate Cremeux with peanut butter chocolate mousse, candied salted peanuts, mandarin sauce and chocolate cake. Visit: http://tudorcitysteakhouse.com/.
Benares (Midtown) Pistachio Kulfi - This delightful Indian restaurant is offers a great menu of desserts that includes their Pistachio Kulfi with pistachio flavored Indian ice cream, biscotti and berries. Visit: http://www.benaresnyc.com/.
SUSHI ROXX (Midtown East) Death by Birthday Cake - SUSHI ROXX will debut a new dessert item in honor of National Dessert Day. Pastry Chef Katie Lee created a "Death By Birthday Cake" made with chocolate cake, whipped cream, chocolate fudge, vanilla cream and rainbow sprinkles. Visit: http://www.sushiroxxnyc.com/.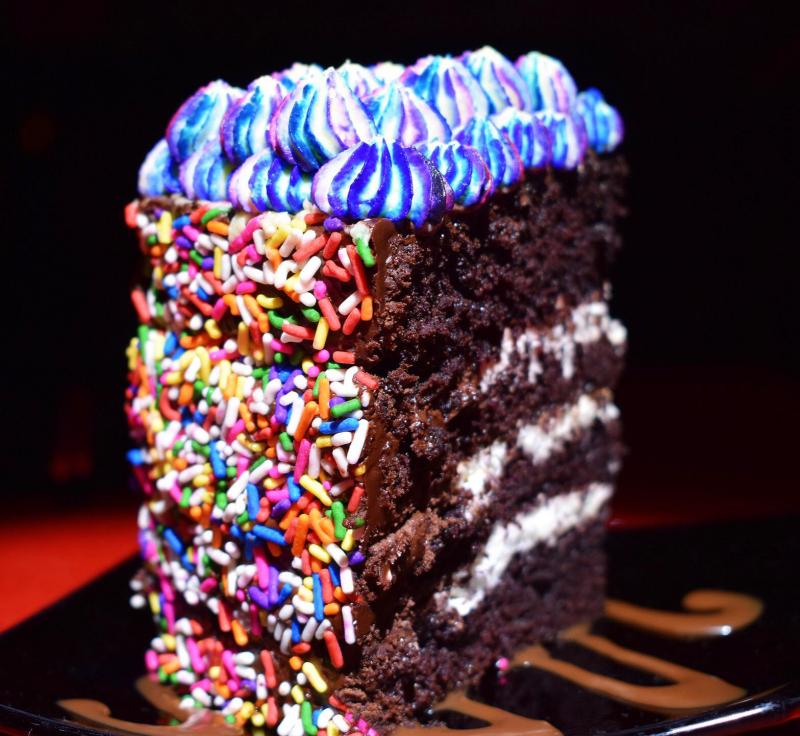 aRoqa (Chelsea) Daulet Ki Chaat - Chef Gaurav Anand's special dessert has a baba au rhum base, delicate-as-a-cloud saffron milk foam and blackberries served in a clay vessel that releases dry ice smoke that envelops the delicious, light, and delicate treat. Visit: https://www.aroqanyc.com/.
Tavern62 by David Burke (Upper East Side) Cheesecake Lollipop Tree - Chef David Burke presents a whimisical array of desserts including his Cheesecake Lollipop Tree with raspberry bubblegum whipped cream. Visit: https://tavern62.com/.
Philippe (Upper East Side) Cotton Candy Baked Alaska - The restaurant's showstopper and most Instagram-worthy choice is their Cotton Candy Baked Alaska, which is made with strawberry and vanilla bean ice cream and meringue, and then topped with a cloud of cotton candy. From there things get fiery, as the cotton candy is covered in rum and set ablaze tableside coating the cake with a layer of smoked sugar. Visit: http://philippechow.com/nyc/.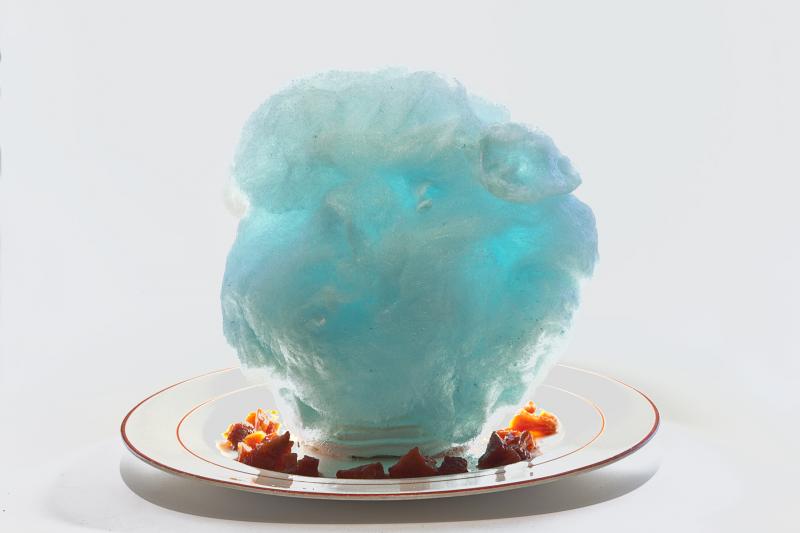 High Street on Hudson (West Village) Baumkuchen - New York City's High Street on Hudson has sweet treats including their Baumkuchen, aGerman style almond "tree cake", Black tea nectarine sauce, honey almond brittle, charred nectarines, black tea nectarine sorbet and Maple Apple Trifle with ginger yogurt mousse, gluten free sponge cake, maple cremeux, chai spiced apples, maple spiced pecans. Visit: https://highstreetonhudson.com/.
Old Monk (East Village) Kulfi Faluda - Old Monk serves their wonderful version of the traditional Indian dessert Kulfi Faluda; a saffron milk reduction popsicle, hopper strings and rose syrup. Visit: http://oldmonknyc.com/.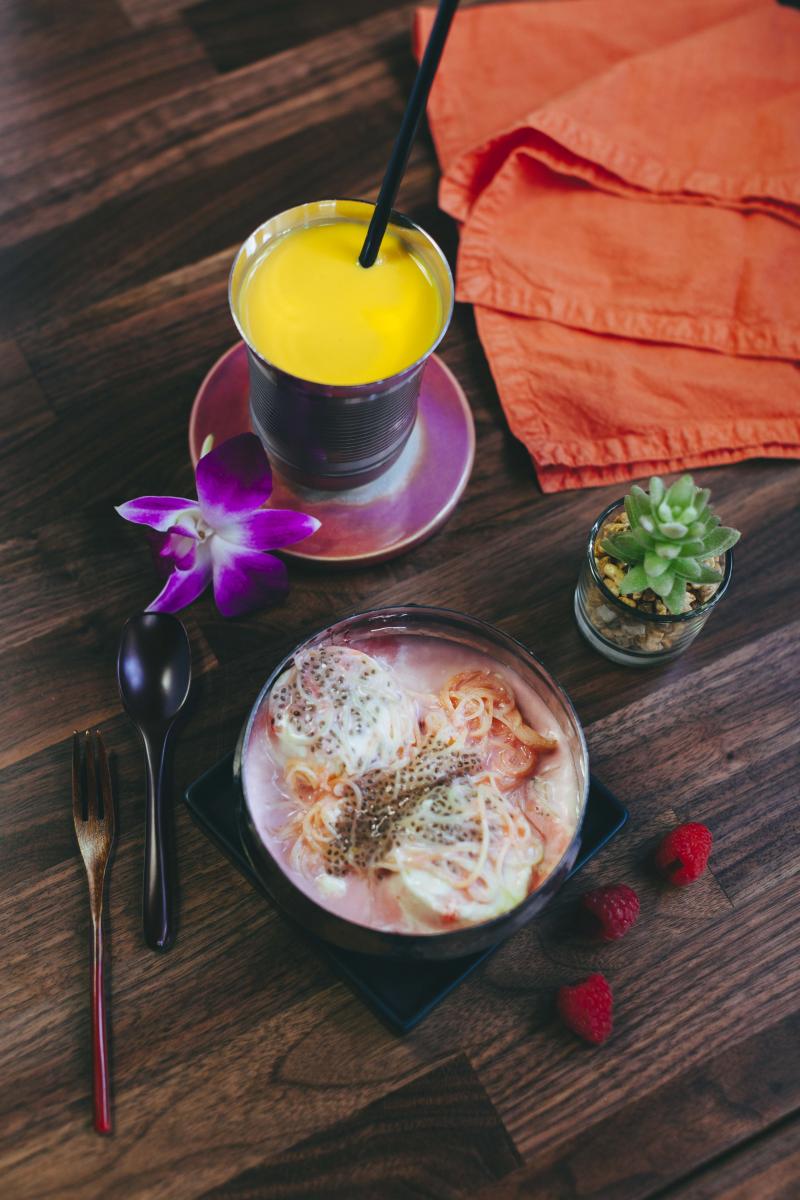 Becky's Bites (East Village) Becky's offers an array of sweets perfect for National Dessert Day including Becky's chocolate dipped flavored cream cheese bites. A new collection of Pumpkin Spice treats also just debuted including Pumpkin Spice chocolate chip cookie sandwiches and Pumpkin Pies and for a Childhood Throwback Becky will also serve up a Pumpkin Spice dip with gingerbread cookies that they're calling "Spice Up Your Life." Visit: https://www.beckysbitesnyc.com/.
Junior's Restaurants (NYC Midtown, Brooklyn and Nationwide) Pumpkin Pie Cheesecake - This seasonal cheesecake starts with a graham cracker crust with freshly grated cinnamon and nutmeg and is baked atop a generous layer of homemade pumpkin pie filling and finished with a layer of pumpkin mousse rosettes. Visit: https://www.juniorscheesecake.com/blog/restaurants/.
The Capital Grille (3 restaurants in NYC and Nationwide) Classic Crème Brulee - Dessert is a great ending to your fine meal at The Capital Grille with coffee or an aperitif. Their rich creamy Classic Crème Brulee is topped with fresh, seasonal berries for delightful touch. Visit: http://www.thecapitalgrille.com/home.
Del Frisco's Grille (2 restaurants in NYC and Nationwide) Coconut Cream Pie- Baked in-house daily, the towering Coconut Cream Pie available at Rockefeller Center and Brookfield Place features decadent coconut-custard inside a thick vanilla wafer crust topped with whipped cream and white chocolate shavings. Visit: https://delfriscosgrille.com/.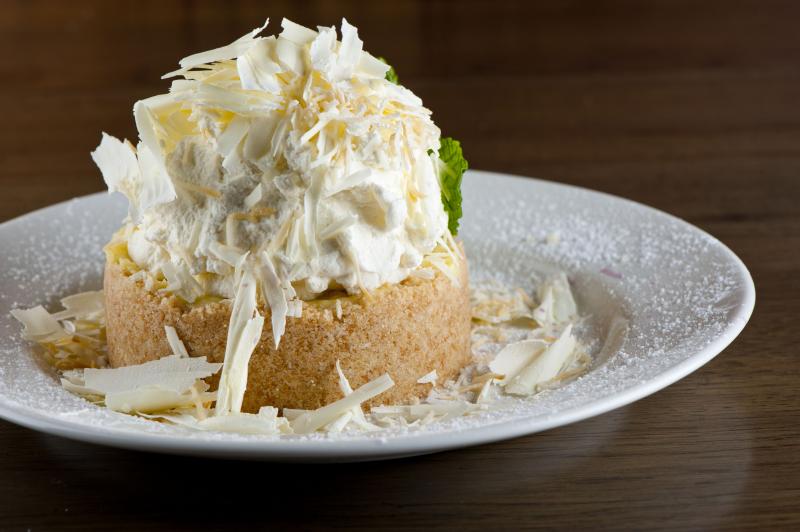 Hakkasan (Theatre District and Worldwide locations) Coconut & Lychee Mousse - One of Hakkasan's signature desserts is the Coconut & Lychee Mousse, beautifully presented, with coconut mousse, lychee granite, coconut tapioca and coconut lime sorbet. Visit: http://old.hakkasan.com/.
Photo Credits: Courtesy of the restaurants
Related Articles