Click Here for More Articles on FOOD & WINE
MASTROS STEAKHOUSE for a Top Dining Experience in the Heart of Midtown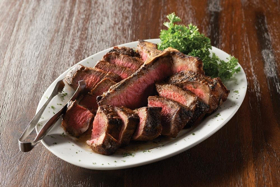 Visit Rockefeller Center, take a stroll and shop on 5th Avenue, visit MOMA or enjoy a Broadway show. Then, find the perfect place for dinner. Mastro's Steakhouse, located on the corner of 52nd Street and 6th Avenue, offers fantastic cuisine and a top beverage program. The beautiful setting with gracious service is also a place where you can relax. There's a spacious bar and lounge and just in case you're a sports fan, a few well-placed sports monitors let you catch the big game. We stopped by on a Sunday evening just after a theatre matinee and thoroughly enjoyed our dining experience.
Guests will find that Mastro's offers selections that suit many tastes and styles. They have a sushi menu that rivals the best in the city. Signature items like their Seared Albacore with Black Truffles or the Clear Lobster Roll are sure to please. Seafood lovers can also indulge in Mastro's Seafood Tower. This beautifully presented tower includes an array of fresh shellfish favorites for an ideal table share. We highly recommend an appetizer of Seared Ahi Tuna, one of the best we've ever had.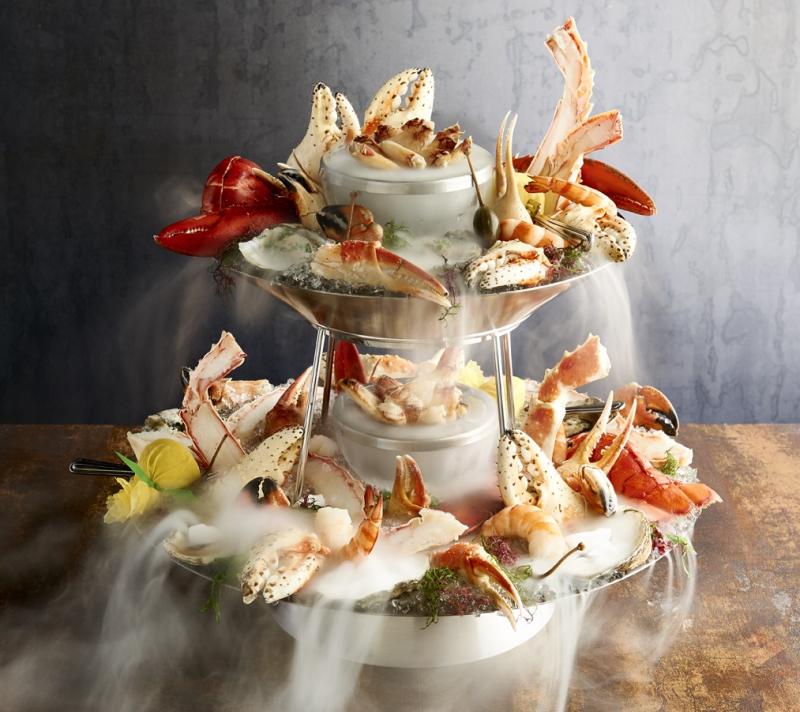 Soups and salads are great for a light meal or as appetizers. Some customer favorites include French Onion Soup, Lobster Bisque, Spicy Mambo Salad, Mastro's House Salad or their Heirloom Tomato and Burrata.
Steak lovers have found their home. The finest cuts of meat are prepared to your exact liking. We had the tender, juicy Bone-In Filet, cooked medium rare and sliced at our table. In addition to steaks and chops, they offer wonderful seafood selections like their Chilean Sea Bass, Scottish Salmon Filet or Twin Lobster Tails.
Of course, you should add a side! We like that Mastro's has traditional side dishes like Creamed Spinach, Steamed or Sautéed Asparagus, Beer Battered Onion Rings and Scalloped Potatoes. There are also inspired selections that you won't find anywhere else like their savory Lobster Mashed Potatoes, creamy Gorgonzola Mac & Cheese, and Alaskan King Crab Black Truffle Gnocchi.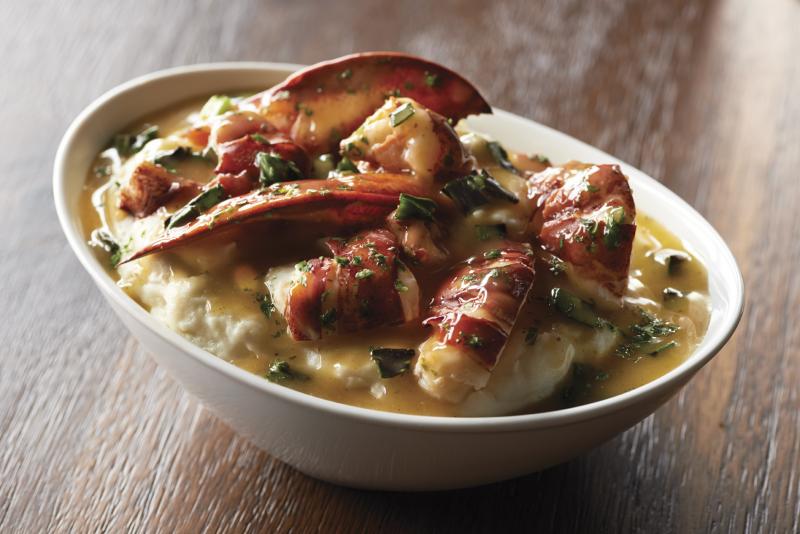 Did we mention Mastro's outstanding beverage program? Spirits, a top wine list, craft beer, and cocktails pair beautifully with the food menu. Your server will be pleased to assist you to make the best possible selections. And stop by after work or whenever you're in the neighborhood to enjoy a drink and small plate. We are big fans of their Chocolate Martini and there are gluten-free cocktails as well.
You don't want to miss dessert. Have an espresso or an aperitif and order Mastro's Butter Cake. The rich cake is one of a kind topped with a thick whipped cream and served with fresh berries. Other outstanding treats include their Chocolate Layer Cake, Sorbet, Cheesecake, Creme Brulee or Key Lime Pie.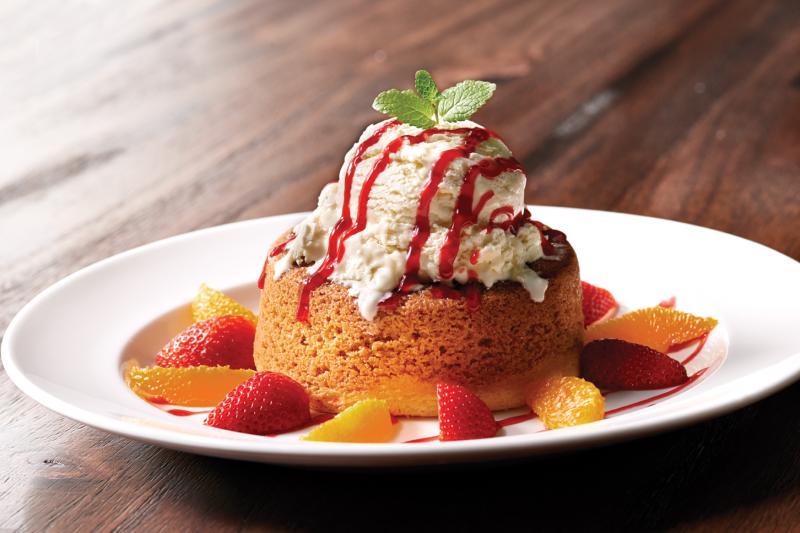 Our compliments to Executive Chef Dusmane Abdoulaye Tandia and the entire team at Mastro's. They give guests a reason to come back again and again for lunch, dinner, or time in the lounge.
Mastro's Steakhouse NYC is located at 1285 Avenue of the Americas (Corner of 52nd and 6th Avenue) New York, NY 10019. They are open for lunch Monday to Friday from 11:30 am to 3:00 pm. The lounge opens on Saturday and Sunday at 4:00 pm. Dinner is served daily from 5:00 pm to 10:00 pm. They also offer private dining space for group gatherings and corporate events.
Visit: https://mastrosrestaurants.com/Locations/NY/New-York/ or call them at 212.459.1222. Mastro's offers private dining space
Editor's Note: Valentine's Day is just around the corner. Mastro's Steakhouse is an ideal spot to visit to celebrate the people you love. Reservations are highly recommended.
Photo Credit: Courtesy of Mastro's Steakhouse
Related Articles