Click Here for More Articles on FOOD & WINE
FATHERS DAY FINDS - A Date with Dad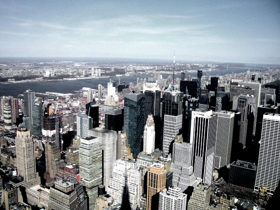 This Sunday it's all about the dads. The men in our lives would love to spend some time with you on Father's Day. We have some suggestions in and around the New York metro area for your day out. It's not all about food. Here's some fun ideas that work for all tastes and styles.
Food and Drink
MAGNUM NYC (SoHo) If dad has a sweet tooth, visit the MAGNUM pop-up shop where he can indulge in his own custom made ice cream treat using a luscious ice cream bar, rich coatings and choices of toppings and drizzle. It's open on Sunday from 11:00 am to 7:00 pm. Visit: http://www.magnumicecream.com/us/en/inside-magnum/nyc-store.html.
The Capital Grille (Multiple Locations) On Father's Day, in addition to the regular menu, there is a special available only by request. Dads can enjoy a 20 oz. Wagyu Bone-In New York Strip paired perfectly with an exclusive Faust 'Liberation' Cabernet blend of Napa Valley. This off-menu special is available at the Grille's NYC's Time Life and Chrysler Center Station. Visit: https://www.thecapitalgrille.com/home.
HandCraft Kitchen & Cocktails (Gramercy) New to their menu is a Dad Drinks section featuring classic cocktails. On Father's Day, HandCraft will be offering dads a complimentary Dad Drink oftheir choice -- Stinger, Harvey Wallbanger, Rusty Nail, Rob Roy or Grasshopper - with the purchase of a brunch or dinner entree. HandCraft Kitchen & Cocktails will be serving brunch from 11 a.m. - 4 p.m. followed by live music from 4 p.m. - 6 p.m. Dinner service begins at 5 p.m. Visit: http://handcraftnyc.com/.
Geoffrey Zakarian's The Lambs Club Father's Day Brunch (Midtown) Enjoy Sunday brunch with live music from 11:00 am to 3:00 pm. Dine on an array of fresh pastries, omelettes, buttermilk pancakes, or the TLC Hanger Burger. For Guests can enjoy a Coffee and Caramel Bar with Vanilla Caramel, Toasted Hazelnuts, White Espresso Ice Cream or Vanilla Cheesecake with Brown Sugar Crumble, Toasted Cinnamon Meringue, and Persimmon Sorbet. Visit: http://www.thelambsclub.com/.
Surf City Beach Bar and Restaurant (Jersey City, NJ) Surf City is just a PATH Train trip away from the city. Take in sweeping views of NYC while you enjoy the relaxing environment, sip summer drinks, and savor delicious food created by recent "Chopped" winner, Franco Robazetti. Visit: http://surfcitybar.com/.
A Little Sporty
The Loeb Boathouse in Central Park (Central Park) The Park is beautiful this time of year and what better way to enjoy it than rowing on the lake. Boats are available to rent from 10:00 am to sundown. And visit one of the eateries nearby like the Lakeside Restaurant or the Express Café. Visit: http://www.thecentralparkboathouse.com/boats.php.
Golf Club at Chelsea Piers (Chelsea) If dad likes to golf, you don't have to leave the city to enjoy the driving range or do some chipping and putting at this scenic golf spot. They even have full-swing simulators. While you're in the neighborhood, stop by Chelsea Market for some top food choices. Visit: https://www.chelseapiers.com/golf/.
Add a little culture
"Desperate Measures" (Midtown) This new Off-Broadway show has great staging, outstanding talent and plenty of laughs. It's a fun frolic not to be missed. You'll be sure to find a nice place to grab a bite in the neighborhood before or after the show. Visit: http://desperatemeasuresmusical.com/.
Brits Off-Broadway Festival at 59E59 Theaters (Upper East Side) A nice variety of shows is onstage just in time for Father's Day. The Secret Life of Humans and All I Want is One Night are currently being performed. It's easy to find dining in the UES neighborhood. Visit: http://www.59e59.org/.
Whitney Museum of American Art (Chelsea) Take nice, leisurely walk on the High Line and add at this extraordinary museum destination to your day. And there's a nice café right on premises. Visit: https://whitney.org/.
Go for fun
Magic at Coney (Coney Island, Brooklyn) There's no other magic show like it. You'll be astounded by the performances of the magicians and illusionists. Visit the Coney Island Museum and enjoy this weekend delight. There's a Sunday show at noon. Grab a hot dog at Nathan's while you're there! Visit: https://www.coneyisland.com/programs/magic-coney.
Jenkinson's Boardwalk (Point Pleasant, NJ) - Take a day trip! Take a swim, play the wheels, do a round of mini-golf, enjoy some rides, visit the aquarium, and have some treats and good food. There's so much to do at this New Jersey Shore destination. Visit: https://jenkinsons.com/.
Grand Bazaar NYC Father's Day Bazaar (Upper West Side) This is the destination for the urban man and those who love to shop for him. Grand Bazaar NYC has vendors who specialize in men's apparel, vintage, accessories, home decor, leather goods and body care. Shop for everything from Pepplish hot sauce to custom beer caddys from Triple J Customs. Grand Bazaar has up 200 vendors to discover. 100% of their profits are donated to four local public schools, benefiting over 4,000 children. While you're there, enjoy delicious artisanal edibles. The Father's Day Bazaar will take place from 10 am to 5:30 pm. Visit https://www.grandbazaarnyc.org/.
Photo Credit: Courtesy of Freeimages.com