Cicis' Secret Menu Joins Official Lineup
The secret is out: Cicis, the nation's top family-friendly pizza buffet restaurant, is letting guests everywhere know they can enjoy more variety and customization than ever before with create-your-own Personal Pizzas.
While Cicis has always quietly honored dine-in guests' special requests, the company is stepping up its customization game by telling everyone about the service. Any guest who purchases a buffet and wants a pizza not currently featured can order a custom Personal Pizza with a combination of crust, sauce and up to four toppings all at no extra charge.
"Our endless buffet is all about offering a wide variety of fresh, hot pizzas. With Personal Pizzas, guests have even more choices, with literally thousands of possible combinations, all included in the price of the buffet along with pasta, salads and desserts," said Cicis CMO Billie Jo Waara. "If a guest doesn't see the exact pizza they want on the buffet, they can just let us know, and we'll make it for them."
Guests can order at the Personal Pizza station, starting with a traditional 9-inch crust or flatbread and adding:
Choice of sauces Red Pizza Sauce, Alfredo, Creamy Buffalo, Honey BBQ, Zesty Ranch, Mac & Cheese or Spinach Alfredo
Choice of up to four toppings, including meats (pepperoni, ham, sausage, bacon, beef, chicken or anchovies) and veggies (green peppers, red onions, black olives, mushrooms, diced tomatoes, jalapenos or pineapple)
Mozzarella cheese
Guests can also choose from nine Cicis Specialty Pizzas on a 9-inch traditional crust, including Mac & Cheese, Buffalo Chicken, Spinach Alfredo, Zesty Ham & Cheddar and more.
After placing their orders, guests are given a pager that will let them know when their pizza is ready typically in about 10 minutes. The offer is limited to one Personal Pizza per person for dine-in only, and buffet prices may vary by location.
About Cicis
Founded in 1983, Irving, Texas-based Cicis invented the Unlimited Pizza Buffet concept, offering guests a wide variety of pizzas, including stuffed crust, traditional and flatbreads, along with pastas, salads and desserts for dine-in, carry-out and catering. With more than 430 restaurants in 32 states, Cicis has been ranked by Technomic as No. 1 in "most craveable pizza chains," and Entrepreneur recognized Cicis on its Franchise 500 list in 2015. For more information about Cicis, visit cicis.com or Facebook.com/cicis. For franchising information, contact Michael Iglesias at miglesias@cicispizza.com or 972-745-9313 or visit franchise.cicis.com.
View original content with multimedia:http://www.prnewswire.com/news-releases/cicis-secret-menu-joins-official-lineup-300583387.html
SOURCE Cicis
More Hot Stories For You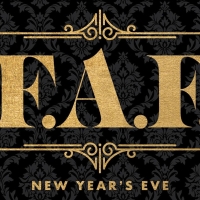 Lockeland Table In East Nashville Invites The Public To Get FANCY AS F**K This New Year's Eve

December 2, 2022

This New Year's Eve, Lockeland Table will transform their establishment into a fancy soirée. The restaurant, located at 1520 Woodland Street in East Nashville, invites the public to get Fancy As F**k (F.A.F.) on Saturday, December 31, 7:00 p.m.-1:00 a.m. with haute cuisine created by Chef Hal Holden-Bache and his team, champagne bar, specialty cocktails, DJ, and more. 
---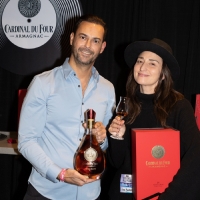 Cardinal Du Four Armagnac Celebrates Music Icons During 2022 ROCK & ROLL HALL OF FAME CEREMONY

November 26, 2022

Cardinal du Four Armagnac 21 Rébellion was a hit at GBK Brand Bar's 'Backstage Artist Lounge' held in October during the 37th Annual Rock & Roll Hall of Fame Induction Ceremony at Microsoft Theater in Los Angeles.
---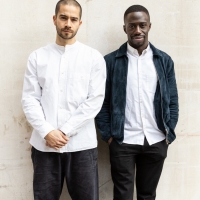 Ikoyi at 180 The Strand Opens Next Month

November 15, 2022

On the 5th of December, Ikoyi will welcome guests to its new home within London's new space for the creative industries, 180 The Strand on London's Northbank. With a dedicated entrance on the corner of Surrey Street, the larger restaurant and kitchen space will afford its co-founders, Jeremy Chan and Iré Hassan-Odukale, the freedom to focus on the future evolution of their pioneering restaurant. 
---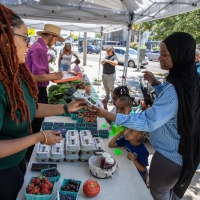 New Northern Liberties Farmers Market Pop-Up To Debut At Piazza in Time for Thanksgiving

November 4, 2022

The Food Trust, in collaboration with The Piazza and Northern Liberties Business Improvement District, will debut a special Northern Liberties Farmers' Market on Saturday, November 12, 2022, from 10:00am to 2:00pm.
---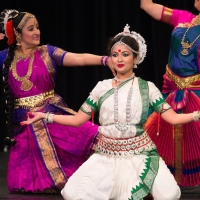 DIWALI: LIGHTS OF INDIA to Showcase Music, Dance, and Martial Arts at Seattle Center Today

October 22, 2022

Seattle Center Festál continues with Diwali: Lights of India, Saturday, Oct. 22, 12 p.m. to 6 p.m. at the Seattle Center Armory Food & Event Hall. The festival, organized by Northwest Share, is free and open to the public. 
---