Click Here for More Articles on FOOD & WINE
BWW Review: AVENUE in Long Branch NJ Debuts New Winter Menu to Delight Guests
No matter where you live in the metro area, take time to visit Avenue, a French-inspired gourmet restaurant in the vibrant seashore town of Long Branch. Located along the scenic waterfront of the town's Pier Village, Avenue will make you feel warm and welcome with their new Winter Menu.
Avenue's venue is elegant, with towering ceilings, seating options for all size parties, and an expansive bar. Yet, there is a sense of intimacy and comfort as you settle in for a meal with the attractive fireplace accenting the dining room. The service is gracious and helpful making your visit one to cherish.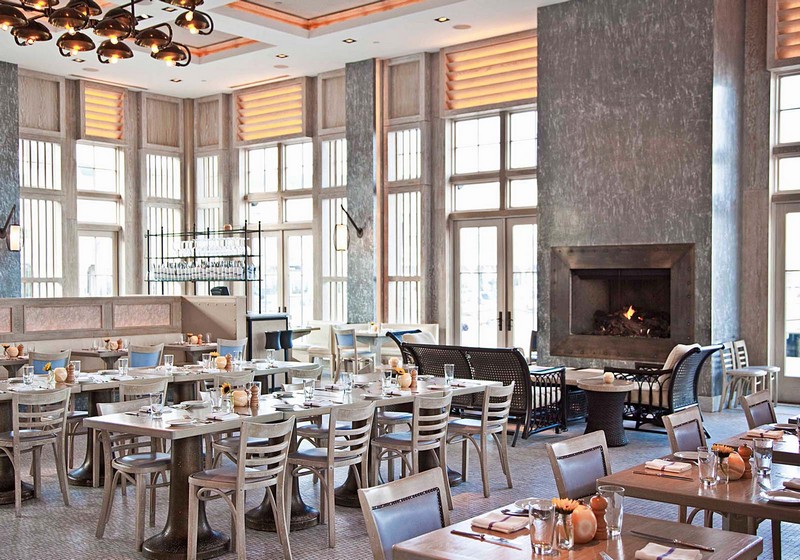 Executive Chef, Josh Sauer and General Manager, Thierry Carrier have crafted new wintertime dishes and drinks to please their guests. While favorites have remained on the menu, exciting selections have been added.
We stopped by early on a Saturday evening for dinner and relished every moment of our meal experience. For a starter, we suggest the perfectly seasoned Parsnip Soup, rich and creamy made with pear compote and autumn spices. Local sourcing is a top priority at Avenue. Enjoy some of their fresh East Coast Oysters from nearby Long Beach Island. And don't miss the Tuna Tartare, with avocado cremeux and spicy sweet pea.
The gourmet preparation of each and every dish is impressive. The Duck Casoulet is a good example of the time and effort that the culinary team devotes to their menu. Chef Sauer starts by soaking Tarbais beans overnight. On the next day the diced pork butt, mirepoix, tomatoes, and lardons are sautéed in duck fat. The Tarbais beans are then added with stock and aromatics, and braised until the pork is tender and the beans are cooked. The dish is cooked to order with a covering of breadcrumbs to form a crust and finished with housemade Toulouse sausage, braised pork belly and duck confit.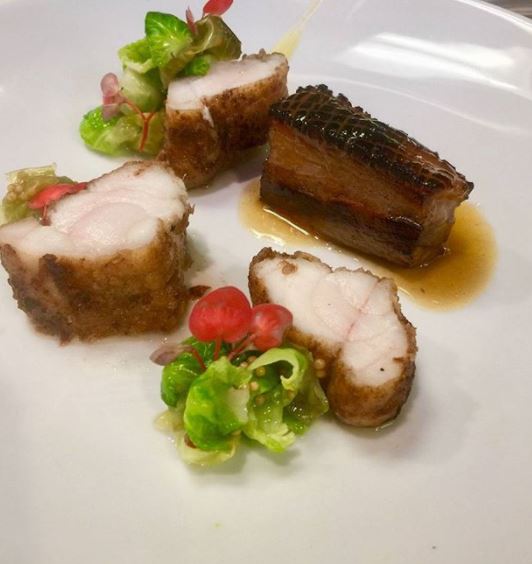 We also enjoyed an entrée of Wild Caught New Jersey Monkfish that is now being featured on the winter menu. The tender monkfish is served with citrus glazed pork belly, smoked apples and brussels sprouts. This distinctive dish has just the right combination of flavors.
Other winter specialties include the Filet au Poivre, Cote De Boeuf and the Stone Crab platter. Their Farro Pilaf is a vegetarian dish prepared with local fresh cranberries, squash and almonds. Avenue is pleased to offer items for people with specific dietary preferences.
Top off your meal with coffee, tea, or an aperitif and a specialty dessert by Pastry Chef, Stuart Marx. One of the signature delights is their Warm Pear Crisp with toasted oat crumble and vanilla ice cream. Chocolate lovers won't be disappointed. The Chocolate Truffle Cake is served with espresso ice cream, cardamom anglaise and orange zest. On the lighter side, there is Seasonal Sorbet.
Avenue presents an extensive wine list for perfect pairings. For those who enjoy cocktails, there are specials that will warm your spirits like the Pumpkin Martini made with spiced pumpkin puree, rye, rum, vanilla syrup and a dash of nutmeg or their Ginger Apple Martini with Green Mark Vodka, Canton Ginger, green apple puree, vanilla and lime. While you can enjoy their fine beverage program when dining, stop by the bar anytime for a drink and a small plate.
Visit Avenue this winter. It is a restaurant for all seasons that makes a visit to Long Branch a memorable one.
Note to our readers: Celebrate the holidays at Avenue. On Christmas Eve, they will be serving their full menu featuring signatures like the Homemade Lobster Spaghetti and Boeuf Bourguignon as well as specials like Bouillabaisse, fish stew with Yukon gold potatoes, nicoise olives, clams, mussels, shrimp and basil and a Filet Au Poivre, prime center cut filet mignon with broccolini, bone marrow, pommes dauphine and a peppercorn sauce. To complete the meal, Pastry Chef Stuart Marx has crafted a Buche De Noel milk chocolate mousse, roasted pistachios, dark chocolate ganache, and pistachio ice cream. Avenue will be serving Christmas Eve dinner beginning at 4p.m. with the last reservation available at 9p.m.
They will also celebrating New Year's Eve with two dinner seatings, one at 4:30 with a three-course menu and one at 8:30 with a 5-course menu.
Avenue is located at 23 Ocean Avenue in Long Branch, New Jersey 07740. They are open for lunch, dinner, weekend brunches, Happy Hour and they also serve a prix fixe from 4 to 6 pm daily and all day on Tuesdays. They can accommodate private parties and special events. Visit http://www.leclubavenue.com/ and call 732.759.2900.
Photo Credit: Courtesy of Avenue