Photo Flash: First Look at RLTP's SAFE
Road Less Traveled Productions (RLTP) Ensemble Member Donna Hoke's latest play, SAFE, premiered in Michigan this past November as part of RLTP's new BETA program.
BETA connects RLTP playwrights with a partnering university, providing them the opportunity to develop their new work through a fully supported workshop production. This partnership allows them to work with a team of designers and student actors on the script's development, and to experience their play on stage prior to its professional debut.
BETA's inaugural partnership began with Saginaw Valley State University, where Buffalo native and Associate Professor of Theatre Dave Rzeszutek directed this production of SAFE. Hoke met with Rzeszutek and students throughout the process, and, after two months of rehearsal and development, the play debuted to a packed audience of over 300 students at the SVSU theater in Saginaw, Michigan.
RLTP Artistic Director Scott Behrend, Literary Director Jon Elston, director Kyle LoConti, and playwright Donna Hoke attended both final dress rehearsals and opening night.
The culmination of the first BETA partnership arrives March 11, 2016, with Road Less Traveled Productions' professional world-premiere production of SAFE, directed by Kyle LoConti. The students and staff of SVSU's production will travel to Buffalo for the performance, and take part in a discussion with RLTP's professional actors and staff about the production and the process.
SAFE will run Friday March 11 - Sunday April 3 (no performance March 27) at the Road Less Traveled Theater. The production will star Christopher Evans, Michele Benzin, Matthew Gilbert, Lisa Ludwig, and Jesse Tiebor. Production team includes Lucas Lloyd (stage management), Reed Rankin (set), Katie Ludwig (light), Katie Menke (sound), Eileen Behan Hargrave (props), and Maura Simmonds-Price (costume).
Synopsis: 1986: Teen Nancy lives under the thumb of a widower father paralyzed by grief and fear. Her new friend Brett -friendly, funny, charming, and unafraid-offers Nancy the chance to expand her comfort zone beyond the safety of her father's tiny world. But Nancy hesitates, tragedy strikes, and psychic shockwaves ripple across decades.
2011: Nancy lives with her husband Kirk, a man every bit as afraid as her father was yet far more reactionary. As she stands watches Kirk program their teenage son with anger and intolerance, Nancy begins to examine the forces that have made her a prisoner in her own life and strives to undo this vicious cycle of fear and abuse. Artie Award winner and RLTP Ensemble Member Donna Hoke's new play is a gripping study of community, culpability, and courage.
SAFE is the winner of the 2014 Todd McNerney and Naatak National Playwriting Contests, as well as the 2015 Great Gay Play and Musical Contest.
SAFE was also a semi-finalist for nuVoices at Actors Theatre of Charlotte and the Bay Area Playwrights Festival, and a finalist for T. Schreiber New Works.
Regular performance times are Thursday, Friday, and Saturday at 7:30 p.m. and Sunday at 2:00 p.m. Tickets are $35 general admission and $20 for students. Student tickets are available at the Box Office 30 minutes prior to a scheduled performance. Student tickets for Thursday performances are only $5 (with ID). Groups of 10 or more may apply for group discounts. Tickets can be ordered online at www.roadlesstraveledproductions.org, by calling the RLTP Box Office at (716) 629-3069, or by visiting the Box Office during the 30 minutes prior to any performance. Reservations are suggested.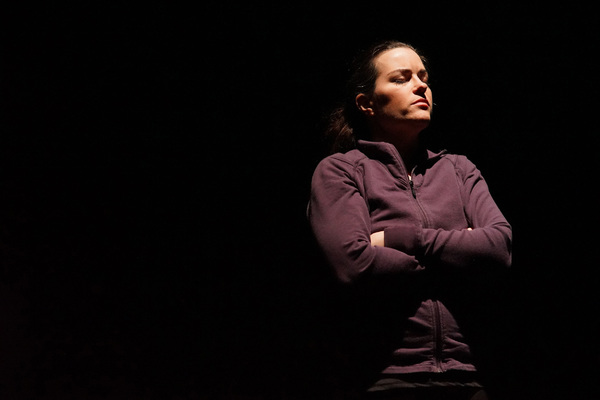 Michele Benzin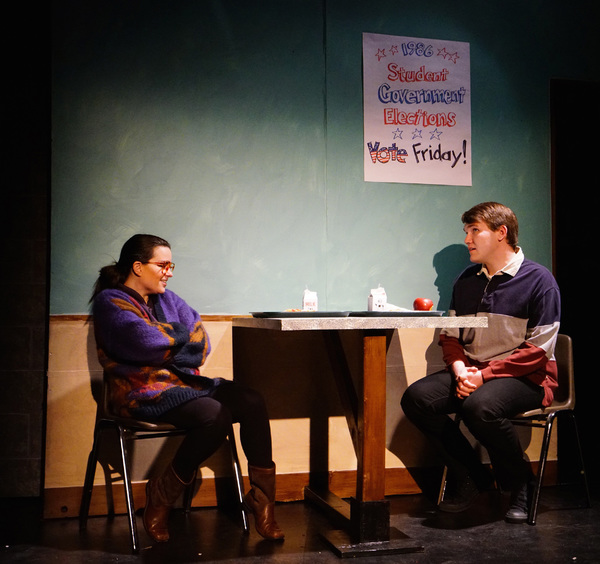 Michele Benzin, Matthew Gilbert

Michele Benzin, Matthew Gilbert, Jesse Tiebor, Christopher Evans

Michele Benzin, Christopher Evans

Michele Benzin, Christopher Evans, Jesse Tiebor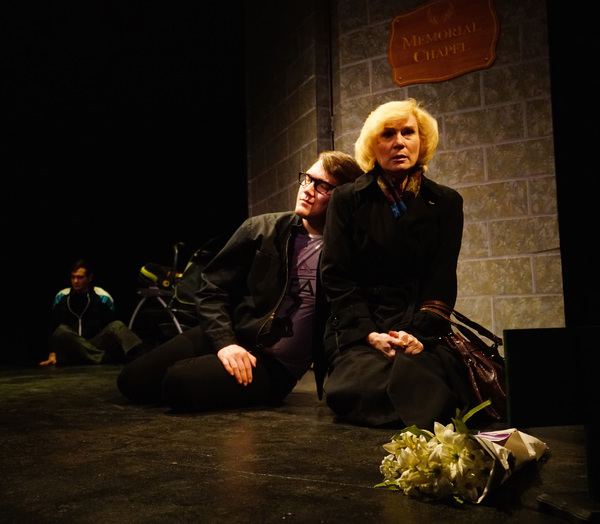 Jesse Tiebor, Matthew Gilbert, Lisa Ludwig

Christopher Evans, Michele Benzin, Jesse Tiebor

Christopher Evans, Matthew Gilbert, Michele Benzin, Jesse Tiebor

Related Articles View More Buffalo

Stories

Shows
More Hot Stories For You