Devin Ilaw and Jonah Platt Complete Cast of Starring Buffalo's THE HUNCHBACK OF NOTRE DAME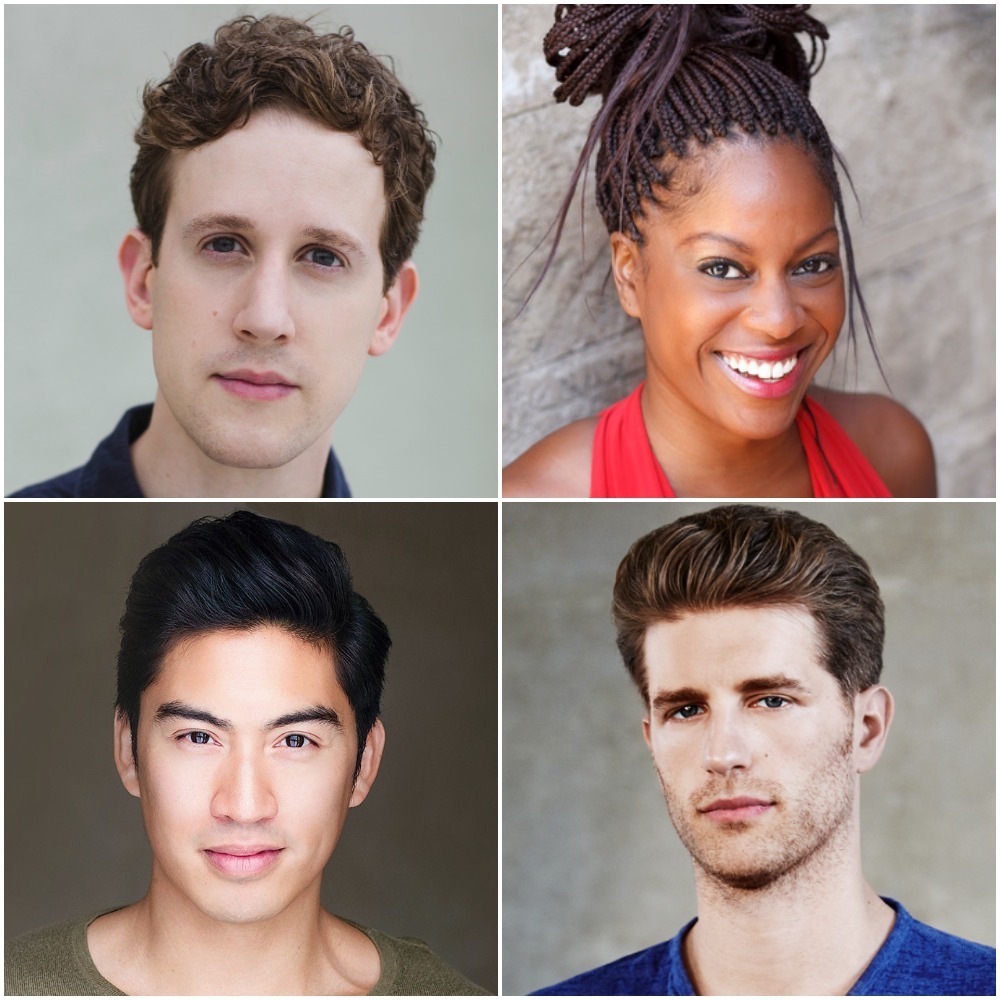 Broadway's Devin Ilaw (Les Miserables, Miss Siagon) and Jonah Platt (Wicked, Jesus Christ Superstar Live) will complete the cast of Starring Buffalo's upcoming concerts of THE HUNCHBACK OF NOTRE DAME. They play Clopin and Captain Phoebus, respectively, and join previously announced visiting artists Alex Wyse (Spring Awakening, Lysistrata Jones) as Quasimodo, and Dan'yelle Williamson (Memphis, Rocky The Musical) as Esmeralda. Noted Buffalo vocalist and conductor Keith Ersing plays Frollo, and all will be joined by a company of star Buffalo actors including Leah Berst, Charmagne Chi, Arianne Davidow, Matthew Iwanski-Jackson, Dudney Joseph, Ben Michael Moran, Katy Miner, Raphael Santos.
THE HUNCHBACK OF NOTRE DAME will be presented in concert at Rockwell Hall in downtown Buffalo at 7:30pm on October 19th and at 2pm and 7:30pm on October 20th. It will feature a mixed cast of Buffalo professionals and Broadway guests performing alongside a professional orchestra under the baton of Dr. Daniel Bassin. Talented Buffalo area high school students and students from UB Dance have also been chosen to participate. For more information and tickets please visit www.starringbuffalo.org
Starring Buffalo is a not-for-profit arts organization founded by theater professionals and supporters with ties to both the Buffalo and Broadway communities. Under the leadership of artistic director Drew Fornarola, chair of the board Laura Brodie, education director Michael Russo, and founding board members Steven Tartick and Christopher Berg, it aims to offer Buffalo audiences unrivaled access to the world's greatest theater artists, while providing students the chance to learn from, work alongside, and be inspired in both master class and concert environments. To learn more about our cutting-edge model for musical theater and arts participation, visit StarringBuffalo.org.
More Hot Stories For You