BWW Review: Expert Acting in SIVE at BUFFALO'S IRISH CLASSICAL THEATRE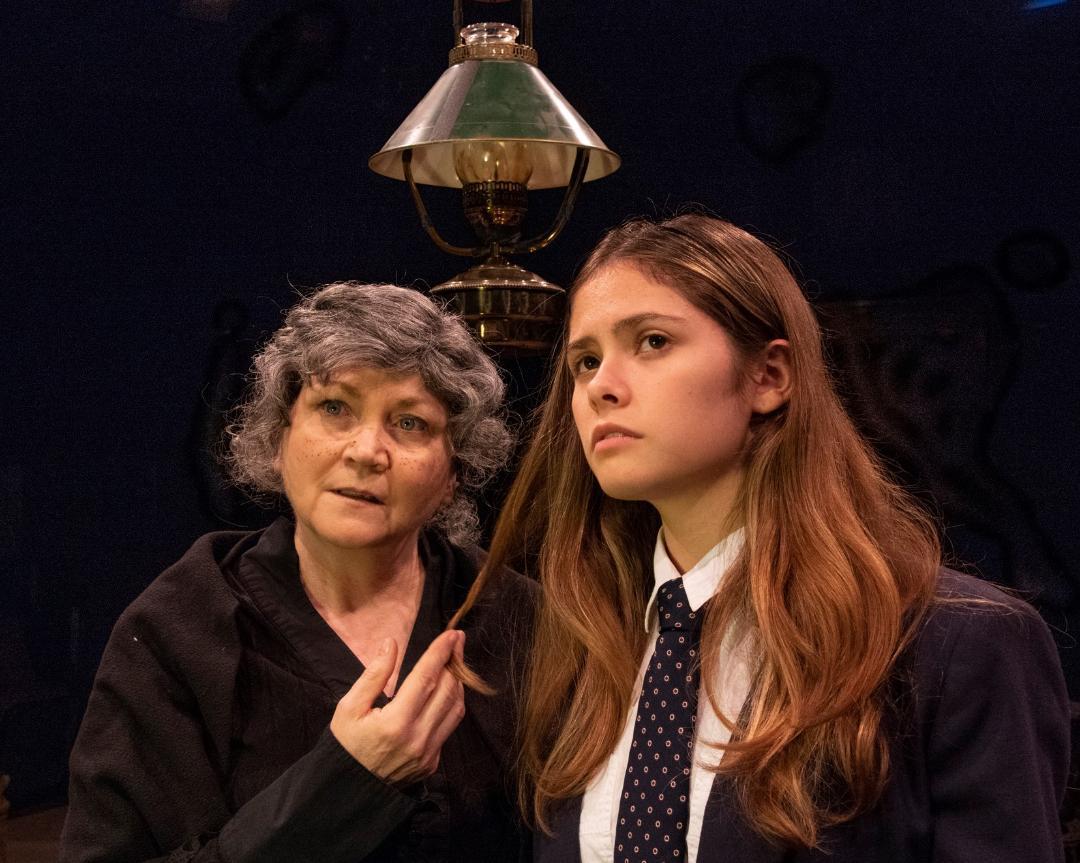 Buffalo's Irish Classical Theatre Company has programmed and produced a gem of a play in their most recent outing, SIVE, by John B. Keane. Such a perfect blend of expert acting and captivating story telling is playing out in a play that would seem to have been exclusively written for this company. But while SIVE is a well known commodity on the other side of the pond, it's relative obscurity in the States allowed Buffalo's audiences to be sucked into the brilliant story.
While dark and unhappy Irish tales are not unusual fodder, SIVE (rhymes with dive) employs a bevy of characters that all are fascinatingly written. Keane's story revolves around a relatively poor working class family in 1950's southern Ireland. Mike and Mena Glavin, along with Mike's Mother Nanna, are raising his illegitimate niece (Sive). There is no love to be found in most every relationship in this troubled home. When the matchmaker Thomasheen Sean Rua suggests marrying the young Sive to an elderly well off man, the thought of the money to be earned barely overshadows the psychological effects it could have on the young Sive. There is a theme of lack of love that pervades throughout, where even the married couple have no offspring to show for their marriage, the matchmaker himself has never found a wife, and the potential for young love is thwarted from the outset, due to the illegitimacy that Sive's dead mother brought to the family.
Keane masterfully creates a bitter relationship between Mena and her her hated mother in law, who spew invectives and barbs at each other. Misery dominates the home, where barren Mena must tolerate raising pretty Sive, a child she despises for her lack of work and her desire to attend school. Mena screams it is "against nature" for Sive to want to learn from books, instead of working on the farm. And Nanna curses Mena at every turn, always throwing her lack of children in her face.
Aleks Malejs turns in a stunning performance as the protagonist Mena. From the outset, she embodies the frustrated woman whose life is full of toil and misery. Stomping around the stage, never pausing from housework, as if to say any rest is for the wicked. Her initial encounter with Nanna (Josephine Hogan) sets the tone of mutual disdain between the two. Ms. Hogan is perfect as the elderly, pipe smoking bitchy mother in law. Clad in all black and not afraid to speak her mind, she seems to be reveling in this meaty sage of a woman, with her curses and guttural cries.
Ray Boucher, disheveled and dressed like a leprechaun, is the slimy matchmaker Thomasheen Sean Rua. With shillelagh in hand, his conniving nature oozes all the charm of a used car salesman, but here he is selling off a young woman. Mena is enticed by the potential of making 200 pounds from the marriage and getting both Sive and Nanna out of her house, but has a difficult time convincing her husband Mike (played by Patrick Moltane). Mr. Moltane looks as if born into an Irish clan, and his performance strikes the right chord of shock and resignation. While he hopes to be the man of the house, it is obvious that Mena dominates everything.
Kiana Duggan-Haas is the pretty young Sive, desperate to know the true story of who her parents truly were. Ms. Duggan-Haas brings a vulnerability to the role that is hopeful for a better life away from the farm, potentially with the handsome young carpenter Liam (played by Peter S. Raimondo). Sive's slow collapse into the abyss of being married off to the old man, Sean Dota, is disturbing and watching Ms. Malejs revel in her achievement leaves the audience to wonder how indeed she could be so hateful and eerily manipulative. Mr. Raimondo blooms as the play unfolds, and contrasts the misery with a strong commitment to steal Sive and give her a better life.
The secondary characters are all equally well cast, with David Lundy as the creepy old lech, Sean Dota. Gerry Maher is the traveling tinker, Pats Bocock and Johnny Barden is amusing as his drum carrying son Carthalawn. These two manage to slither into the house and sing of the village gossip, in hopes of food, drink or some coins. As the parish gets wind of the disturbing arranged marriage, they serve as a chorus of social commentary. When the entire cast eventually converges in the second act, the audience is left wondering where their portentous songs may be leading.
Director Vincent O'Neill paces the evening perfectly, and allows each character to shine in their own way. Coupled with dismal dirges before the play and during intermission, the overall effect of the ramshackle home, the drab costumes and dim lighting allows you to be totally immersed into the darkness of this family. The sounds of wind, rain and howling dogs perfectly complete the setting. The climax is indeed a shattering affair, and all involved must live with it's chilling effects.
Buffalo's Irish Classical Theatre Company's production of SIVE runs through November 25, 2018. Contact irishclassicaltheatre.com for more information.
Related Articles View More Buffalo

Stories

Shows