NIMBUS Celebrates Its 15th Season at BAM Fisher With FALLING SKY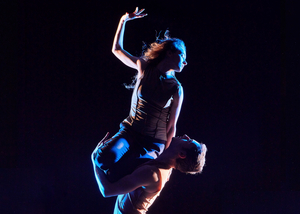 Nimbus celebrates its 15th Season at BAM Fisher on March 20th and 21st with a soulful program that includes Artistic Director Samuel Pott's Falling Sky (world premiere 2019, NJPAC) which contrasts humanity's indomitable strength with the catastrophic consequences of climate change. A "fantastic choreographer" who "perfectly encapsulates love" (Huffington Post), Mr. Pott goes beyond constructing physically virtuosic movement to illustrate what happens when the world you've conquered turns against you. Projected scenic design by award-winning video artists Laia Cabrera and Isabelle Duverger, and new music by Qasim Naqvi, combine to build a theatrically suspenseful experience.
The concert season also features commissioned premieres from three dynamic voices in contemporary dance. Kristen Klein restages Afterburner, her propulsive look at an explosion in reverse (a 2019 commission for Nimbus 2), Yoshito Sakuraba's Avenoir explores the power of love as a catalyst for radical transformation, while Sofia Nappi contrasts communal solidarity with individual grace in Yūgen.
---
---
The concert continues Nimbus exciting news as a grantee of DanceNYC's Dance Advancement Fund in recognition of the company's demonstrated commitment to diversity, justice, equity, & inclusion and begins the official countdown for the grand opening of Nimbus Arts Center at The Lively in the heart of the Jersey City's Powerhouse Arts District.
For tickets, visit: https://fallingsky.bpt.me
Or follow Nimbus at: instagram.com/nimbusdanceworks or facebook.com/NimbusDanceWorks