Melisa Tien's BEST LIFE Begins March 21 at JACK In Brooklyn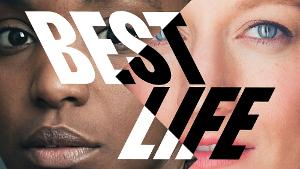 JACK presents Best Life by Melisa Tien, a New Dramatist resident playwright. Directed by Kenneth Prestininzi, Best Life is an alarming dark comedy that centers on two women trying to bridge their racial and economic differences.
If you could turn back time, what would you do differently? In this absurdly funny and unsettling new play, Lourdes, a woman of color who is poor, can rewind time-but only within the last five minutes. In a local café, she meets Sheryl, a wealthy white woman with a good heart. As they talk, Lourdes keeps rewinding time in an attempt to have the 'right' conversation with Sheryl. Soon, the pressure of history, social guilt, and well-meaning but misguided intentions creep their way into the exchange.
"Best Life is my response to the differences in how progressive white people and progressive people of color view race, especially if they're on opposite ends of the socioeconomic spectrum," says playwright Melisa Tien. "The play has a recursive structure that, to me, reflects the nature of the U.S. race/class conversation, which often seems to go around in circles and require superhuman effort, patience, and willingness before people can come together, and tangible progress can happen."
The cast of Best Life features Erin Anderson as Sheryl and Ayesha Jordan as Lourdes.
The creative team for Best Life includes set designer Deb O, lighting designer Anshuman Bhatia, sound designer Tei Blow, costume designer Sabrina Notarfrancisco, and production stage manager Grace Gilmore.
Eleven performances of Best Life will take place March 21-April 5 at JACK, located at 18 Putnam Avenue in Brooklyn. Critics are welcome as of March 22 which will also serve as the official opening. $18 tickets are available online at Jackny.org or by calling OvationTix at 212-352-3101.