Fall Season Announced at The Brick!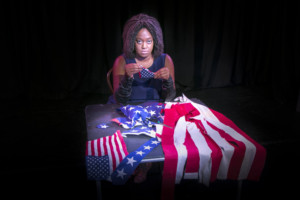 The Brick Theater, Inc. presents FALL 2017 Season at The Brick
As part of The Brick's 15th anniversary season, The Brick presents premieres from
Wil
Liam Burke
, Dean Haspiel, Sofya Levitsky-Weitz, Genée Alyse, Christopher-Rashee Stevenson and more!
For details visit
www.bricktheater.com
.
The Perfect, Perfect
Stories by Diana Stahl
Music by Luke Santy
Performed by Diana & Luke
Produced by Caitlin Bebb and Diana Stahl
***A portion of the evening's proceeds will benefit Hurricane Harvey relief for the Houston Food Bank
The Perfect, Perfect is a night of stories // performance // ritual on grief, gender, body shame, feminism with roller skates. Candy and cartoons will be provided.
September 19, 2017Direct link: http://bricktheater.com?type=show&id=1439
Intuitive Men
Written by Sofya Levitsky-Weitz
Directed by Jake Beckhard
Scenic design & light design by Daniel Prosky; Assistant Direction by Carolyn Kettig; Costume Design by Mitchel Wolf; Sound Design by Adrian Bridges; Choreography by Matty Davis
Featuring: Will Arbery, Brendan Dalton, and Jillian Sun

During the course of a 60-minute hot yoga class, two men breathe. They tighten their core. They visualize their chi. They express a desire to change. They accept humiliation. They are good. They are bad. They are rotting. The world is not better for them having been in it.
Intuitive Men is a 60-minute psychic-fatalistic power yoga class play.
Developed with support from the Williamstown Theatre Festival and Creeky Joint Arts Retreat
September 21 - September 23, 2017Direct link: http://bricktheater.com?type=show&id=1436
The Hopelessly Hopeless Story of All Good Girls
is led by Genée Alyse in collaboration with Jonathan Cottle, Kelsey Lurie, Jonathan Schenk, Parade Stone, and Luke Weber
Julie London out-takes and elegies from "friends" of Jon Benet Ramsey collide with selected text by Gaston Bachelard and Gloria Steinem to expose the unfulfilled fantasies of a lonely house-wife and her granddaughter. The accumulation of found texts, a collage of autobiographical, nonfiction and the fictional, are sourced from Gaston Bachelard, Gloria Steinem, Julie London, Ingmar Bergman, The Beales, Judy Garland, and Friends of JonBenet Ramsey.
September 28 - September 30, 2017Direct link: http://bricktheater.com?type=show&id=1437
Somewhere Downwind + Are You The One?
Somewhere Downwind
by
Jo Stewart
and Rachel Sherk
Last year at this time, it was dusk. Tonight, it's 62 degrees outside. A slight breeze. Rain. Overheard at the kitchen table: Whatever happened to good old-fashioned silence? It's not my job to decipher what you mean. How did you sleep? This play is a weather forecast of sorts.
Are You The One?
by Anna Lublina and Lilly Kaplan
Taking its title from MTV's hit reality TV show, ARE YOU THE ONE? is a physical theater experience where Meredith Monk meets The L Word. It's the ultimate queer dating game: each contestant must use their unique musical language to attract their "perfect match." As four sexy singles strive for harmony-literally-tempers flare and clothes come off. With tears and wistful love songs, will they find "the one"?
September 29 - September 30, 2017Direct link: http://bricktheater.com?type=show&id=1440
Call Me Fury: An Anti-Western
Direction and Sound Design by Christopher-Rashee Stevenson
Created by Theatre Of WAR
Featuring: Charlie Coursey, Katiuska Tahiri Herrand, Chet King, Hunter Scott MacNair, Lilja Owsley and Joseph Pryce
Somewhere in near future Oklahoma, a retiRed Lawman and his wife are unjustly murdered by a corrupt band of government officials who've seized control of a small town inhabited by farmers and settlers. Many years later, The lawman is reincarnated as a black man called Lone who will enact the land's curse, avenge his own murder, and free the vulnerable town from tyrannical occupation. Using six actors, sound, text, and found objects, Theatre of WAR pays homage to and comments upon the Spaghetti WESTERNs of the 60's and 70's, while attempting to navigate a way through a grim present into a vast, unknown future.
October 5 - October 21, 2017Direct link: http://bricktheater.com?type=show&id=1438
Christopher-Rashee Stevenson is a freelance writer-director originally from Baltimore. His work as both performer and director has been featured in the Eubie Blake Jazz Institute, JACK, Millennium Film Workshop, HERE, Ensemble Studio Theater, The Brick, Bushwick Starr, and University Settlement. Sometime in 2018 he will be remounting his male on male reconstruction of Amiri Baraka's Dutchman at The Tank.
Harakiri Kane (aka Die! Die, Again!)
part of Gemini CollisionWorks' 20th Anniversary Season
written by Dean Haspiel
designed and directed by
Ian
W. Hill
assisted by
Berit Johnson
with John Amir,
Rolls Andre
, Philip Cruise, Ivanna Cullinan, Tarik R. Davis,
Alex Emanuel
, Lex Friedman,
Eli Ganias
,
Linus Gelber,
Ian
W. Hill
,
Christopher Lee
, Der
Rick Peters
on,
Alyssa Simon
, and Jessica Stoya.
Harry Kane is a reluctant angel of death with amnesia who uncovers the truth of his mortal demise and tries to beat death at its own game only to fall in love with its most prized acolyte before choosing whether to live forever as an immortal specter or die, again, an honest man.
A new play from Emmy-Award-winning, Harvey, Ignatz, and Eisner-nominated comic writer/artist Dean Haspiel, and
featuring the NYC stage debut of noted pornographer, Stoya.
October 28 - November 20, 2017Direct link: http://bricktheater.com?type=show&id=1442
ReFUSEpart of Gemini CollisionWorks' 20th Anniversary Season
created by Gemini CollisionWorks
written, designed, and directed by
Ian
W. Hill
assisted by
Berit Johnson
costumes by Holly Pocket McCaffrey
with John Amir,
Rolls Andre
,
David Arthur
Bachrach,
Olivia Baseman
, Philip Cruise, Ivanna Cullinan, Linus Gelber,
Amanda LaPergola, Leila Okafor,
Alyssa Simon
,
Anna Stefanic
, and
Zuri Washington
After Civilization (as we know it) has broken apart into barely-functioning fragments being played with by careless
toddlers, a company of nine artist-Friends and three technological muse-Engineers sift though The Remains of Culture,
using structures from Shakespeare to daytime TV to try and bring new power to old stories, and to recreate and reassemble the best stories and archetypes from the past to move into a better Future. In respect of 20 years creating over 90 NYC stage productions, Gemini CollisionWorks now creates a work summarizing its philosophy, style, and aesthetic while looking to the future of the medium, and in the midst of these dark, malevolent times that the company has predicted, examined, and even celebrated for years, offers a program of hope, progress, and healing for the ages to come after.
October 27 - November 19, 2017
Direct link: http://bricktheater.com?type=show&id=1443
Untitled American Flag Craft Project
Written by WilLiam Burke
Directors: Ann Marie Dorr, Bryn Herdrich, Emily Moler & WilLiam Burke
Lights Megan Lang
Set. Carolyn Mraz
In which a rotating roster of 30 unique performers will respectfully dismantle and rearrange and rejuvenate the American flag with scissors, moxie and glue while explaining the unifying and important factors of their favorite beverages. Also
with live deconstructed performances of American anthems. Also a potluck. Also a party. Also for everyone.
November 30 - December 16, 2017Direct link: http://bricktheater.com?type=show&id=1444
All shows will play at The Brick (579 Metropolitan Ave at Lorimer Street, Williamsburg, Brooklyn). Tickets ($15-$20) may be purchased at
www.bricktheater.com
or by calling
866-811-4111
. The Brick is located at 579 Metropolitan Avenue (between Union Avenue and Lorimer Street) in Williamsburg, Brooklyn on the L & G subway lines (L: Lorimer stop; G: Metropolitan stop). For more detailed directions & further information,
visit
http://www.bricktheater.com
.
The Brick and its non-profit company, The Brick Theater, Inc. were founded in September of 2002 by Robert Honeywell and Michael Gardner. Formerly an auto-body shop, a storage space and a yoga center, this brick- walled garage was completely refurbished into a state-of-the-art theater complex, with a large sprung floor and professional lighting and sound package.
Winner of THE 2009 CAFFE CINO FELLOWSHIP AWARD, The Brick is Williamsburg, Brooklyn's destination for subversive
theatrical experiences. Home to the critically acclaimed premieres of Bouffon Glass Menajoree (NY IT Award Winner-
Outstanding Play), Samuel & Alasdair: A Personal History of the Robot War (NY IT Award Winner-Outstanding Play),
Greed: A Musical Love $tory (NY IT Award Nominee-Outstanding Musical), Red Cloud Rising, Theatre of the Arcade and
Suspicious Package (NY IT Award Nominee-Outstanding Play), The Brick has hosted some of downtown theater's most innovative artists, including
Young Jean Lee
, Kirk Wood Bromley, Leah Nanako Winkler, The Debate Society, Little Lord, Nellie Tinder,
Target Margin Theater
, New Georges,
Jason Grote
,
Annie Baker
,
The Mad Ones
, Tom X. Chao, and
Thomas Bradshaw
.