The Boston Modern Orchestra Project Ends Season With Focus On China 4/21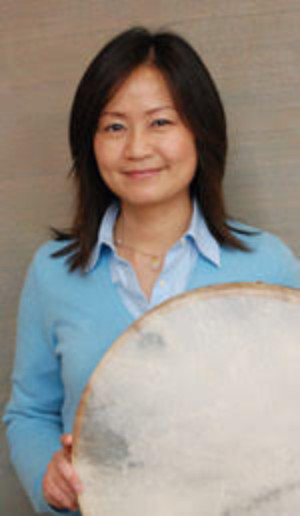 The Boston Modern Orchestra Project (BMOP), the nation's premier orchestra dedicated exclusively to commissioning, performing, and recording new orchestral music, ends its 22nd season with A Thousand Mountains, A Million Streams: a one-night only concert of Chinese-influenced orchestral music. BMOP presents four vibrant and inventive musical voices who combine Chinese heritage with Western avant-garde influences. Music by composers Yu-Hui Chang, Huang Ruo, Anthony Paul De Ritis, and Lei Liang fill out this dynamic program.
As Newsweek Magazine declared, "Chinese influence on Western classical music goes far beyond the rise of new star soloists; it's affecting the music itself." According to Gil Rose, BMOP's Artistic Director and Conductor, until recently musical exchange between China and the West was largely a one-way street. "Nowadays, there is a greater cross pollination between Chinese and Western composers, partially because so many musicians of Chinese heritage live in the West, compose for symphonic orchestras, and still maintain their Chinese roots. BMOP is thrilled to showcase this determinant role that China has played on the course of 21st-Century music."
Celebrating their world premieres are Pixelandia (2015) by Yu-Hui Chang, A Thousand Mountains, A Million Streams (2017) by Lei Liang, and The Legend of Cowherd and Weaver Girl (2018) by Anthony Paul De Ritis. The award-winning composer Yu-Hui Chang (b. 1970) is known for using a decidedly contemporary language of diverse harmonic color, inventive timbre, and ingenious effects. The most essential aspect of her music communicates an aesthetic and philosophical view of humanity that is timeless and reaches beyond culture boundaries. A native of Taiwan, she received her graduate degrees from Brandeis University and Boston University. She is currently an Associate Professor at Brandeis University. The concert's eponymous A Thousand Mountains, A Million Streams (2017) was written by Chinese-born, American composer Lei Liang (b.1972). Liang is known for his ear-stretching soundscapes, and for drawing from Chinese history as source material. BMOP premiered his Xiaoxiang in 2014 which was later named a finalist for the Pulitzer Prize. As a scholar and conservationist of cultural traditions, he received degrees from New England Conservatory of Music and Harvard University. A Young Global Leader of the World Economic Forum, Liang held fellowships from the Harvard Society of Fellows and the Paul & Daisy Soros Fellowships.
Completing the trio of premieres is The Legend of Cowherd and Weaver Girl (2018) by Anthony Paul De Ritis (b. 1961) featuring the guest performance of Chinese-born percussionist Bei Bei Wang. Known for creating music heavily based on Chinese story and culture, De Ritis bases this new work on a Chinese love story. According to legend, cow herder Niu Lang and Heavenly Weaver Maiden travel across the Milky Way over a bridge formed by swallows to their once-a-year meeting which has evolved into China's Valentine's Day. De Ritis says, "The traditional Chinese music that was created a thousand years ago is something new for me. I can combine the elements from Chinese music with orchestra, jazz, or rock and roll. What I am trying to do is to compose new sounds that no one has heard before. This is new music." De Ritis is Professor and Chair of the Music Department at Northeastern University. In 2011, he was a Fulbright Senior Research Scholar at the Central Conservatory of in Beijing, China; he frequently offers lectures and master classes at Beijing's Central Conservatory and the China Conservatory of Music (where he was appointed as "Special Professor" of the Beijing Advanced Innovation Center in November 2016); and De Ritis was invited to be a Master of Beijing's DeTao Masters Academy in the fields of music and the creative industries. BMOP's long-standing relationship with De Ritis includes two albums on the BMOP/sound label: Devolution (2012) and Pop Concerto (2017).
The program continues with guest soloist Vivian Choi returning to BMOP to perform Huang Ruo's piano concerto Unscrolled (2015). A native of Hainan Island, China, Ruo (b. 1976) has been cited by the New Yorker as "one of the most intriguing of the new crop of Asian-American composers" and "one of the world's leading young composers." His vibrant and inventive musical voice draws equal inspiration from Chinese folk, Western avant-garde, rock, and jazz to create a seamless, organic integration. According to Ruo, classical music started coming back to China after the Cultural Revolution ended in 1976. "It is a blooming scene now. Contemporary music, however, is still taking baby steps in China now. Slowly, people are more aware of the importance of new music, individuality, and an original voice being heard."
About BMOP
The Boston Modern Orchestra Project (BMOP) is the premier orchestra in the United States dedicated exclusively to commissioning, performing, and recording music of the twentieth and twenty-first centuries. A unique institution of crucial artistic importance to today's musical world, BMOP exists to disseminate exceptional orchestral music of the present and recent past via performances and recordings of the highest caliber. Founded by Artistic Director Gil Rose in 1996, BMOP has championed composers whose careers span nine decades. Each season, Rose brings BMOP's award-winning orchestra, renowned soloists, and influential composers to the stage of New England Conservatory's historic Jordan Hall in a series that offers orchestral programming of unmatched diversity. Named Musical America's 2016 Ensemble of the Year, the musicians of BMOP are consistently lauded for the energy, imagination, and passion with which they infuse the music of the present era. For more information, please visit BMOP.org.