Latest News on Daisy Soros
Daisy Soros News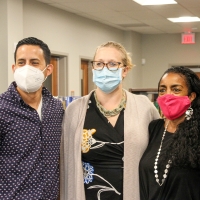 DIGNITY, ALWAYS DIGNITY, JELLY'S LAST JAM Concert & More Announced for Long Wharf Theatre 2022/2023 Season
by Chloe Rabinowitz - May 26, 2022
Long Wharf Theatre yesterday announced the launch of its 2022/2023 season, "Everywhere for Everyone." Under its new model, audiences will see programming radiating out from the institution's storied home at 222 Sargent Drive and into communities across Greater New Haven.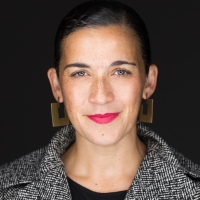 Patricia McGregor Will Be The Next Artistic Director Of New York Theatre Workshop
by Chloe Rabinowitz - May 25, 2022
New York Theatre Workshop announced today that Patricia McGregor will succeed James C. Nicola as Artistic Director, following a yearlong search led by ALJP Consulting and a dedicated search committee of artists, staff and Trustees.
Steppenwolf Announces 2022/23 Season Featuring 4 World Premieres & More
by Chloe Rabinowitz - Apr 19, 2022
Steppenwolf Theatre Company has announced the 2022/23 Season today. With six Steppenwolf Membership Series productions and two SYA productions, the 47th season is the storied company's first full season in its expanded home—welcoming audiences back to experience the next chapter of Steppenwolf's bold, visceral and muscular work.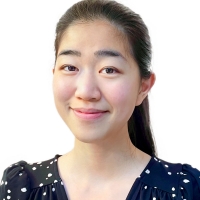 Cellist Audrey Chen Wins $90,000 National Graduate School Fellowship
by Chloe Rabinowitz - Apr 14, 2022
This week The Paul & Daisy Soros Fellowships for New Americans, a $90,000 graduate school fellowship for outstanding immigrants and children of immigrants in the United States announced its 2022 Class of Fellows, which includes cellist Audrey Chen.
West Coast Premiere of AGING MAGICIAN to Close San Diego Opera's 2021-2022 Season
by Chloe Rabinowitz - Mar 15, 2022
San Diego Opera's 2021 2022 will close with the West Coast Premiere of Aging Magician a hybrid opera/theatre piece that combines singing, choral work, puppetry, and performance art to create an incredibly unique theatrical experience.
Micah Thomas, Jeremy Dutton and More Announced at The Giant Ledge Summer Jazz Series
by A.A. Cristi - Jul 16, 2021
Giant Ledge Production Co. has announced a diverse lineup of Jazz artists scheduled to play at its summer pop-up gallery at 17 Frost Street.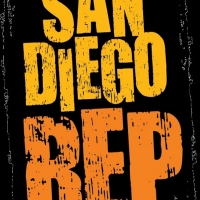 San Diego Repertory Theatre Announces BLACK VOICES 2021 PLAY READING SERIES
by Chloe Rabinowitz - Feb 25, 2021
San Diego Repertory Theatre has announced today the details of the brand new San Diego REP Black Voices 2021 Play Reading Series, a brand new program that will be presented in March and April, 2021. The series will consist of a selection of plays representing a diverse range of Black voices.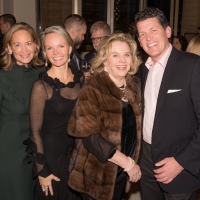 Photo Flash: Friends of The Budapest Festival Orchestra Gala with Steven Van Zandt, and More
by Stephi Wild - Feb 25, 2020
Maestro Iván Fischer led The Budapest Festival Orchestra in a thrilling all-Dvořák program at David Geffen Hall Sunday including an encore of Braham's Hungarian Dance No. 5. Maestro Fischer announced from his podium, "the arrangement includes some of the original folk melody', which was sung by the members of the Orchestra. It was a memorable performance punctuated by multiple standing ovations. Daisy Soros, chairman emeritus of the Friends of The Budapest Festival Orchestra, sat on an aisle in the front row.
Casita Maria Center 2019 Gala Honored Ambassador Mary Ourisman Dawkins, Brigadier General Peter Dawkins And More
by A.A. Cristi - Oct 16, 2019
Casita Maria Center for Arts & Education's annual gala, Fiesta, was held at The Plaza Hotel on October 15, 2019. The evening honored Ambassador Mary Dawkins and Brigadier General Peter Dawkins, John Hardy Jewelry, Edgar Legaspi, and Juan Montoya with the Casita Maria Gold Medals of Honor. The evening's host was Sissi Fleitas. The award is bestowed to individuals in recognition of their contribution to the worlds of arts, education and philanthropy. The festive evening began with cocktails, followed by a dinner dance to the tune of Bob Hardwick's Latin inspired tunes.     
Photo Flash: The New York Philharmonic Honors Patti LuPone At 2019 Spring Gala
by A.A. Cristi - May 17, 2019
The New York Philharmonic's 2019 Spring Gala celebrated two leading ladies: Tony, Grammy, and Olivier Award-winning singer and actress Patti LuPone, who performed songs from some of her landmark Broadway performances, and Board Member Mary Wallach, who was honored for her dedication and commitment to the Philharmonic.