Chester Theatre Company Presents Annie Baker's THE ALIENS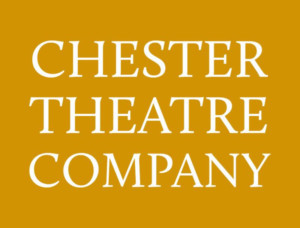 Chester Theatre Company (CTC) is proud to present Amherst native Annie Baker's The Aliens in the historic Chester Town Hall, 15 Middlefield Road in Chester, MA from August 9 through August 19, 2018. Jasper and KJ, both suffering from "failure to launch," have created their own universe behind a local coffee shop, where the dumpster smells last week's lattes. Enter Evan, an impressionable new employee/high school student intrigued by the pair's unconventional charm. While the two impart their "wisdom" on their new, young friend, life's great pleasures like literature and music are savored along with its bitter brew.
CTC is thrilled to welcome back three audience favorites, James Barry (Sister Play), Joel Ripka (Every Brilliant Thing, White Rabbit Red Rabbit), and Paul Pontrelli (I and You). Daniel Elihu Kramer will direct this naturalistic work by Pulitzer Prize winner and MacArthur Fellow Annie Baker.
Said Barry, "The Aliens became an all-time favorite play of mine as I was reading it for the first time, and I am particularly psyched to do it at CTC, one of my all-time favorite places to work. It's a thrill to be reunited with my great friends Daniel Elihu Kramer and Joel Ripka, both of whom I have loved collaborating with at CTC in the past, and I am grateful to now have a new friend in the extremely talented Paul Pontrelli." "This is an incredible play to work on and it's a great group to work with. CTC is such a cool place - it's been great being back," added Pontrelli. The artistic team for The Aliens includes:
Daniel Elihu Kramer (Director) is Producing Artistic Director of Chester Theatre, where he has directed shows such as Every Brilliant Thing, Sister Play, The Turn of the Screw, Tryst, The Amish Project, and Blink. In 2011, CTC produced his play Pride@Prejudice, and in 2016 CTC premiered his play My Jane. Daniel's CTC productions of The Turn of the Screw and The Amish Project were named by the Berkshire Eagle as among the Best Plays of their respective years, and he was named one of each season's Notable Directors. He also teaches theatre at Smith College. He has received the Elliot Norton Award for Outstanding Production for A Midsummer Night's Dream at Boston Theatre Works, and his production of The Pillowman at the Contemporary American Theatre Company received awards for Best Production and Best Direction.
His film Kitchen Hamlet won multiple awards as an official selection at film festivals throughout the U.S. His short film Recently, Long Ago premiered in 2015 at the Palm Springs International Short Film Festival. Kramer holds an MFA in Directing from Yale School of Drama and a BA from Haverford College, and is a member of the Stage Directors and Choreographers Society (SDC) and the Dramatists Guild. He was a Founding Artistic Director of Salt Lake Shakespeare, Associate Artistic Director of Spiral Stage, and assistant to the Artistic Director of Circle Repertory Theatre. '
James Barry (Jasper) returns to CTC where he has previously been seen in Sister Play ('16), Arms On Fire ('13), and Wittenberg ('11). Local audiences may be familiar with his extensive work at BTG, where recent favorite productions include The Caretaker, A Thousand Clowns, & Tommy. James made his directorial debut at BTG with last season's production of Million Dollar Quartet.
Other credits: Bloody Bloody Andrew Jackson (The Public, Broadway), These Paper Bullets (Yale Rep, The Geffen, The Atlantic), Million Dollar Quartet (1st nat'l tour, several regional productions including Papermill, Ogunquit, Fulton/MSMT & Cape Playhouse). TV: Difficult People. He directed Bloody Bloody Andrew Jackson at Wagner College last season and is looking forward to directing Working there this fall.
Joel Ripka (KJ) OFF-BROADWAY: A Happy End (Abingdon Theater), American Jornalero (INTAR). REGIONAL: Every Brilliant Thing, Blink, The Swan, Wittenberg, The Nibroc Trilogy: Last Train to Nibroc, See Rock City, Golf View Drive (Chester Theater); The School for Lies (North Coast Rep, San Diego); Last Train to Nibroc, Every Brilliant Thing (Peterborough Players, NH); Othello, Beautiful Dreamer, Jane Eyre, Crime and Punishment, Pride and Prejudice, The School for Scandal, Henry (Pittsburgh Irish and Classical Theater); The Clockmaker, Mezzulah, 1946 (The City Theater); Harry's Friendly Service, Amadeus (The Pittsburgh Public Theater); Cymbeline, Le Grande Meaulnes, The Wild Duck (Quantum Theatre); Ah, Wilderness!, The Real Thing, FBI Girl, A View From The Bridge, Hamlet, One Flea Spare, King Lear (The Pittsburgh Repertory Company); Beirut (Unseam'd Shakespeare Company). FILM: It Came From Yesterday (Independent-Jeff Watrowski), Since October Music Video (Endeavor Media). EDUCATION: BFA - Point Park University.
Paul Pontrelli (Evan) last appeared at Chester Theatre Company as Anthony in I and You (dir. Kristen Van Ginhoven). Off-Broadway theatre credits include Annie Baker's The Flick (u/s; Barrow Street Theatre, dir. Sam Gold), This Clement World (St. Ann's Warehouse), Donogoo (Mint Theatre Company) and Captain Louie (The Little Shubert.) Other theatre credits include House of Dance (Half Straddle, New York City Players, American Realness, Zurich Theatre Spectacle, Kyoto Experiment), and Look Upon Our Lowliness (The Movement). Film: Fry Day (Tribeca Film Festival, SXSW, Melbourne International Film Festival, dir. Laura Moss). He recently earned his MFA from NYU's Tisch Drama School.
The artistic and design team also includes Ed Check (Set Designer), Lara Dubin (Lighting Designer), Tom Shread (Sound Designer), Stella Schwartz (Costume Designer), and Meg Lydon (Stage Manager).
Individual ticket prices are $42.50. Chester residents, members of the military and their families, and those holding EBT/SNAP cards may purchase $10 tickets at the door or by calling the box office. (Call box office for details.) Student Rush $10 tickets are available day of show. Tickets may be purchased online at chestertheatre.org, or by phone at 413.354.7771. Special rates for groups of 10 or more are available.
Chester Theatre Company, a professional theatre company located between the Berkshires and the Pioneer Valley, and convenient to both, is known for presenting high-quality productions with top-notch actors, directors, and designers from across the country since 1990. Founded by former Artistic Director of Dublin's Abbey Theatre, Vincent Dowling, CTC is now in its 29th season, and produces four thought-provoking plays each summer in the intimate setting of the Town Hall Theatre at 15 Middlefield Road in Chester, MA. For further information, please call CTC at 413.354.7770, or visit www.chestertheatre.org.