Way Off Broadway Concludes Season with Disney's BEAUTY & THE BEAST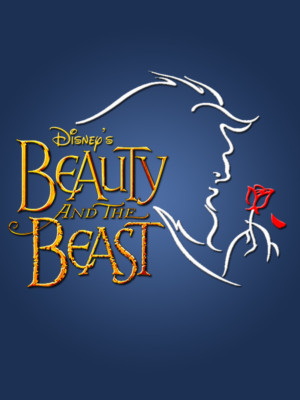 The Way Off Broadway Dinner Theatre will bring its 2018 Mega-Mini Season to a close this summer with an extended run of Disney's Beauty and the Beast, the international family favorite musical adapted for the stage from the 1991 animated movie.
The classic story tells of Belle, a young woman in a provincial town, and the Beast, who is really a young prince trapped under the spell of an enchantress. If the Beast can learn to love and be loved, the curse will end and he will be transformed into his former self. But time is running out. If the Beast does not learn his lesson soon, he and his household will be doomed for all eternity.
Based on Disney's 1991 Academy Award-winning animated film, the live stage adaptation premiered on Broadway in the spring of 1994 following an out of town tryout in Houston. Susan Egan and Terrance Mann led the cast as Belle and the Beast, respectively. The production was an instant audience favorite. When the show finally closed after a 13 year run, it had racked up over 5,400 performances and nine Tony Award nominations, in addition to four national tours and 13 international productions. Since opening, Disney's Beauty and the Beast has made over $1.4 billion worldwide. It was also the production that launched Disney Theatricals.
Way Off Broadway's production of Disney's Beauty and the Beast features Jaimie Lea Kiska as Belle and Noah Israel as the Beast. They will be joined onstage by Paul Cabell as Cogsworth, Jacob Hale as Lefou, Jeremy Trammelle as Lumiere, Megan E. West as Mrs. Potts, and Helen Hayes Award-winner David Jennings as Gaston.
Rounding out the cast will be Madlynn Bard, Jessica Billones, Elyssa Bosco, Melynda Burdette, Cullen T. Byers, Patrick Ford, Samn Huffer, Sarah Melinda, Carol Niedringhaus, Ari Perichino, Caleb Whitcomb, and Abigail Wright.
Disney's Beauty and the Beast has music by Alan Menken, lyrics by Howard Ashman and Tim Rice, and a book by Linda Woolverton. The original Broadway production was directed by Robert Jess Roth and produced by Disney Theatrical Productions.
Way Off Broadway's staging is co-directed by Bill Kiska and Jordan B. Stocksdale, with choreographed by Dee Buchanan, and music direction by Stocksdale.
Way Off Broadway's production of Disney's Beauty and the Beast runs June 8 - August 18, 2018, with performances every Friday and Saturday evening, and matinees on the 1st, 3rd, and 5th Sunday of each month. For evening performances, guests arrive for dinner at 6:00 p.m. with the show beginning at 8:00 p.m. For matinees, doors open at 12:30 p.m. for lunch with the show beginning at 2:15 p.m. Tickets for a Friday evening or Sunday matinee are $45; Saturday evenings, tickets are $48. Tickets may be purchased by calling the Box Office at (301) 662-6600.
Following Disney's Beauty and the Beast, Way Off Broadway will celebrate its 25th Silver Anniversary with its new 2018/2019 Season that includes productions of Annie, Silver Bells, Gilligan's Island - The Musical, Lerner and Loewe's My Fair Lady, and the international sensation Mamma Mia!
To learn more about The Way Off Broadway Dinner Theatre or any of its productions, visit www.wayoffbroadway.com or www.Facebook.com/wayoffbroadway.
The Way Off Broadway Dinner Theatre, under the direction of the Kiska Family since 2002, will celebrate its 25th Silver Anniversary during the 2018/2019 Season. Since it first opened in 1995, the theatre has been a leader in the area's theatre community, proudly bringing both classic musicals, as well as regional and area premieres to the Frederick stage. Productions have included Sister Act, Monty Python's Spamalot, Noises Off, The Addams Family, Les Misérable, Sunset Boulevard, Legally Blonde, Dolly Parton's 9 to 5: The Musical, The Music Man, Jekyll & Hyde, Hairspray, South Pacific, The Drowsy Chaperone, Dirty Rotten Scoundrels, The Full Monty, Mel Brooks' The Producers, CATS, The Wedding Singer, Evita, Thoroughly Modern Millie, The Sound of Music, Fiddler on the Roof, Grease, La Cage aux Folles, Guys & Dolls, Steel Magnolias, Annie, Bye Bye, Birdie, The King & I, ...Forum, Lend Me a Tenor, Joseph..., Blood Brothers, Mame, and 42nd Street. In addition to its regular season, Way Off Broadway produces a number of special events throughout the year including an annual Breakfast with Santa (and Mrs. Claus) and an interactive mysteries series. www.wayoffbroadway.com