Baltimore Theatre Newsroom
The latest news on live + streaming theatre in Baltimore.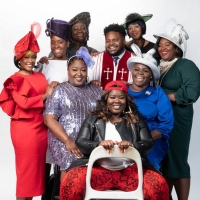 Photos: Casting And Community Nights Revealed For BCS' Presentation Of ArtsCentric Production Of CROWNS
by A.A. Cristi on January 26, 2023 in Baltimore
See photos from ArtsCentric's new production of Regina Taylor's Crowns, a celebratory musical play in which hats become a springboard for an exploration of Black history and identity.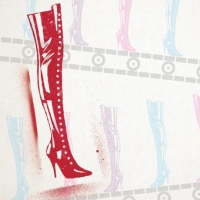 Drag Story Hour and Makeup Workshop Announced as Part of Outreach For KINKY BOOTS at Olney Theatre Center
by Stephi Wild on January 26, 2023 in Baltimore
Olney Theatre Center has a quartet of programs slated in conjunction with the run of the hit musical Kinky Boots, which begins performances on February 10.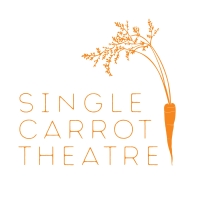 Single Carrot Theatre Closes After 15 Years Of Producing Theatre In Baltimore 
by A.A. Cristi on January 25, 2023 in Baltimore
After 15 years of producing vibrant, experiential theatre in Baltimore City, Single Carrot announces its intent to permanently close in the spring. In its 15 year history, SCT has mounted over 60 productions; commissioned and developed numerous new works, organized and hosted community events; participated in three international collaborations; taught in classrooms, libraries, and community centers all over the city; fostered meaningful partnerships with artists, community organizers, and service organizations across Baltimore; and touched the lives of tens of thousands of people through theatre.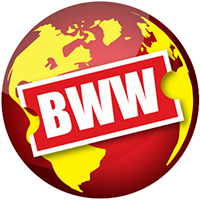 Ballet Theatre Of Maryland Receives Funding From The National Endowment For The Arts
by A.A. Cristi on January 25, 2023 in Baltimore
Ballet Theatre of Maryland has announced it has been approved by the National Endowment for the Arts (NEA) to receive a Challenge America award of $10,000. This grant is one of 262 Challenge America awards totaling $2.62 million that were announced by the NEA as part of its first round of fiscal year 2023 grants.
MURDER ON THE ORIENT EXPRESS 2023 Announced At The Cumberland Theatre
by A.A. Cristi on January 25, 2023 in Baltimore
The Cumberland Theatre will officially open their 35th Anniversary Season with the classic murder mystery Murder on the Orient Express on Friday, February 10th.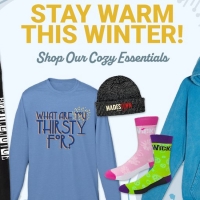 Shop Cozy Winters Essentials in BroadwayWorld's Theatre Shop
by Team BWW on January 25, 2023 in Baltimore
Shop official merchandise from Kimberly Akimbo, Hadestown, Kimberly Akimbo, Wicked, Beetlejuice and more to stay warm and cozy this winter!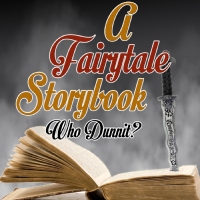 Way Off Broadway To Host A FAIRYTALE STORYBOOK WHO DUNNIT?
by A.A. Cristi on January 24, 2023 in Baltimore
In addition to its regular Mainstage Season, Way Off Broadway has become known for its special events throughout the year. Notably, its interactive murder mysteries in which the audience gets involved and helps solve the case at hand. 
Two Ken Ludwig Plays Set Records at Everyman Theatre
by Chloe Rabinowitz on January 24, 2023 in Baltimore
Two recent plays by the award-winning playwright Ken Ludwig – MURDER ON THE ORIENT EXPRESS and BASKERVILLE: A SHERLOCK HOLMES MYSTERY – have become the best-selling plays in the 33-year history of Everyman Theatre in Baltimore, according to Vincent Lancisi, Founder and Artistic Director.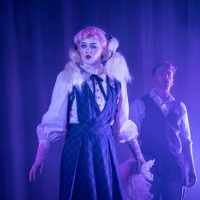 Review: RIDE THE CYCLONE At Arena Stage
by Jack L. B. Gohn on January 23, 2023 in Baltimore
Go See It! Join the enthralled cult! It's for anyone who was ever a theater or choir kid. It's for anyone who ever had a sexuality of any flavor whatsoever, or just even an inner life. It's for the frustrated amateur metaphysician in each of us. And it is certainly for the amateur detective in each of us; the creators, Jacob Richmond and Brooke Maxwell, have sprinkled clues and non sequiturs everywhere for us to ponder.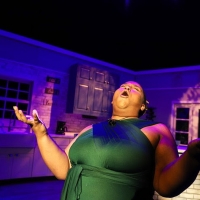 Review: HURRICANE DIANE at Iron Crow
by Timoth David Copney on January 22, 2023 in Baltimore
What did our critic think of THEATRE REVIEW: HURRICANE DIANE at Iron Crow?