Baltimore Shakespeare Factory to Present HAMLET & MIDSUMMER NIGHT'S DREAM, Begin. 7/12
Join the Baltimore Shakespeare Factory in The Meadow at Johns Hopkins University's beautiful Evergreen Museum & Library for two of Will's most popular works.
According to Artistic Director Tom Delise "HAMLET is not simply the tragedy of the Prince of Denmark -- it is also a ghost story, a detective story, a love story, a story of power and ambition, a revenge story, and even at times, a comedy." Through our signature audience interaction, The Factory literally invites viewers to respond to the many questions raised by the play. Viewers who have always wanted to have their opinion heard on whether we should BE or NOT BE will finally have a chance to weigh in! The Factory Ensemble's intense work with the text finds unexpected humor and provides clarity for audiences of all ages and backgrounds. HAMLET runs at multiple venues July 12-August 9.
Providing some additional comedic relief is A MIDSUMMER NIGHT'S DREAM. Co-Director Chris Cotterman explains "A MIDSUMMER NIGHT'S DREAM is one of Shakespeare's most beloved-and most linguistically adventurous-comedies. MIDSUMMER is a fairy tale (one that predates the Grimms by 200 years or so). Shakespeare sends his characters into the woods, and what they find-both in the forest and in their hearts-is darker and weirder than they could imagine. Weaving together threads from classical mythology, pagan folklore, and Elizabethan-era working life, Shakespeare creates his very own Beautiful Dark Twisted Fantasy-a delirious exploration of jealousy, identity, and the course of true love." MIDSUMMER runs at multiple venues August 2-25.
The cast & crew of HAMLET are: Jessica Behar, Chris Cotterman, Tom Delise, Kelly Dowling, April Forrer, Hugh Hill, James Miller, Amy Parochetti, Ian Blackwell Rogers, Chris Ryder, Joey Sauthoff, Jim Stimson, Ann Turiano, Katherine Vary, Frank Vince, & Tegan Williams
The cast & Crew of MIDSUMMER are: Zach Brewster-Geisz, Lisa Bryan, Lee Conderacci, Chris Cotterman, Lisa Davidson, Tom Delise, Shaina Higgins, Lorraine Imwold, Rick Lyon-Vaiden, Tanner Medding, Joel Ottenheimer, Laura Rocklyn, Jenna Rossman, Joey Sauthoff, Lonnie Simmons, & Emily Sucher
All summer performances feature our Baltimore Humane Society Dog Co-stars (named best dog actors in 2013 by City Paper!) Audiences can enjoy wine from Boordy vineyards as well as a selection of beer, soft drinks, and snacks. Proceeds benefit The Factory. Outside food and beverages are permitted, but NO PETS please. Evergreen opens to picnickers 90 minutes prior to curtain. Guests are reminded to BYOS (Bring Your Own Seating.) Umbrellas are also recommended to help provide shade or for possible sprinkles. Shows are performed rain or shine, barring severe weather. Complete dates are listed below and you can visit us at TheShakespeareFactory.com for up to date information.
Tickets for Baltimore Shakespeare Factory productions are available online at: TheShakespeareFactory.com, by calling 410-921-WILL (9455) and by emailing box.office@theshakespearefactory.com. Tickets are $20 for adults, $15 for students/teachers/& seniors, free for kids grade 5 & under.
More Hot Stories For You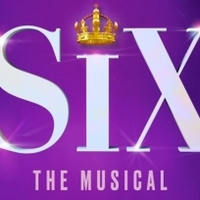 Tickets For SIX in Baltimore Go On Sale Today

December 2, 2022

The historic Hippodrome Theatre at the France-Merrick Performing Arts Center is delighted to announce that tickets for the Tony Award-Winning electrifying new musical phenomenon SIX by Tony Award-winners Toby Marlow and Lucy Moss will go on sale tomorrow, Friday December 2, 2022 at 10 a.m. EST for 8 performances Tuesday, May 9 – Sunday, May 14, 2023.
---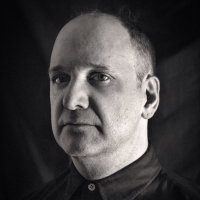 Woodwindist/Composer Josh Sinton Embarks On 10-City Tour This December

November 29, 2022

​​​​​​​Woodwindist, composer and creative musician Josh Sinton caps off an extraordinarily productive and busy year with a 10-city tour, Thursday, December 1 – Sunday, December 18. Performances include stops in New York City; Baltimore, MD; Cary, NC; Richmond, VA; Knoxville, TN; Athens, GA; Pittsburgh, PA; Bloomington, IN; Kansas City, MO; and Chicago, IL.
---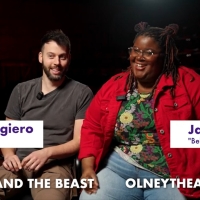 Video Exclusive: Get a Behind the Scenes Look at Olney Theatre Center's Remount of BEAUTY AND THE BEAST

November 28, 2022

Get a behind the scenes look at Olney Theatre Center's remount of its 2021 hit Disney's Beauty and the Beast runs through January 1, 2023, on the Mainstage. Jade Jones and Evan Ruggiero, who attracted national attention last year for their stereotype-busting performances in the lead roles, also return to star as Belle and the Beast.
---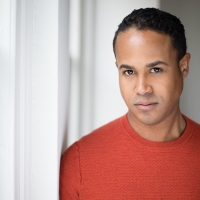 Ensemble Announced For Olney's THE MOST WONDERFUL TIME OF THE YEAR

November 28, 2022

Olney Theatre Center has announced the quartet of actors performing in The Most Wonderful Time of the Year, a special 90-minute variety show created and directed by Kevin McAllister just for Olney Theatre Center that runs December 16 - December 31, 2022 in its 1938 Original Theatre.
---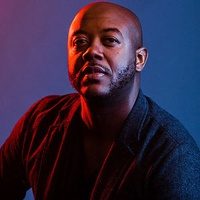 National Philharmonic Presents HANDEL'S MESSIAH This December

November 21, 2022

National Philharmonic (NatPhil) presents three performances of George Frideric Handel's Messiah, aimed at bringing renewed social relevance, commentary, and philanthropy to an annual holiday tradition. Conducted by Stan Engebretson, the program features a stellar cast of African American singers alongside the National Philharmonic Chorale.
---