Steve Murray - Page 3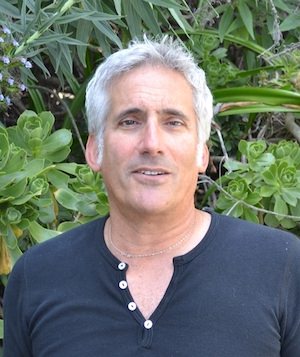 Steve Murray is a writer for Cabaret Scenes magazine, contributor to ForAllEvents and now BroadwayWorld. He started writing rock reviews for his college newspaper in the 1970's, produced a variety show in San Francisco for 6 years and staged comedy, theatre and music performances in the Bay Area. An avid tennis player and competitive swimmer, Steve works in Biotech for his paychecks.
BWW Review: WOMAN IN BLACK at ACT Strand

December 25, 2021

If you haven't had enough of ghosts, spooks and specters this season, run to A.C.T. Strand's captivating production of Dame Susan Hill's 1983 gothic horror story Woman in Black. Adapted to the stage by Stephen Mallatratt, the haunting of a small English town is the second longest-running play in the history of the West End and is now scaring audiences in this excellently staged, acted, and directed two-hander.
---
BWW Review: GENTLY DOWN THE STREAM at New Conservatory Theatre Center

December 18, 2021

What could have been a cute, bittersweet May-December romcom is transformed into a transcendent homage to the lost art of oral history by the thoughtful script of Pulitzer Prize and two-time Tony nominee Martin Sherman and an exceptionally moving performance by Donald Currie. Gently Down the Stream intelligently speaks to a generation of gay men lucky enough to have survived the carnage of our pasts and reinforces the fact that we did survive, will always remember, but must move on. Theatre this moving comes around rarely folks, so this is a must-see.
---
BWW Review: IT'S A WONDERFUL LIFE: A LIVE RADIO PLAY at Lucie Stern Theatre

December 6, 2021

It might be hard to find someone unfamiliar with Frank Capra's 1946 versions of A Christmas Carol, Christmas family fantasy that populates every best film poll. It appealed to post WWII audiences with its themes of family, loss and second chances and has remained a popular holiday favorite ever since.
---
---
BWW Review: RENT at Golden Gate Theatre

December 6, 2021

Jonathan Larson's small off-Broadway show about love and fear during the AIDS pandemic and has had a phenomenal life- Tony and Pulitzer Awards, running on Broadway for twelve years and seen worldwide in successive tours. Loosely based on Pucinni's La Bohème, the play touches a strong cord among young adults and artists in its portrayal of the incredible fear of death, the joys of new love and the loss of creative spaces. We here in San Francisco can surely empathize with Rent's messages. This spectacular touring cast was embraced heartily by a very youthful audience, who, while not born during the AID crisis, still experience its long-lasting ramifications.
---
BWW Review: TWELFTH NIGHT at SF Playhouse

December 2, 2021

This Bay Area premiere of Kwame Kwei-Armah and Shaina Taub's musical adaptation of Twelfth Night is both the first Shakespeare play in nineteen seasons at SF Playhouse and director Susi Damilano's first attempt at the bard. Given those possibly daunting circumstances, this production is an exhilarating triumph and Damilano's best work since her brilliant Cabaret in 2019.
---
BWW Review: A CHRISTMAS CAROL at Golden Gate Theatre

December 1, 2021

Charles Dicken's beloved holiday chestnut is the ultimate feel-good vehicle beautifully staged in this 5-time Tony Award winning production sure to pack em in at the Golden Gate Theatre. The feel-good theme of second chances in life that lead to happy endings resonates strongly in the timeless story of a Ebeneezer Scrooge's transformation from cold, bitter miser to generous, giddy philanthropist.
---
BWW Review: WINTERTIME at Berkeley Rep

November 19, 2021

Who doesn't enjoy a good farce? The genre's been around since recorded history, and playwright Charles L. Mee is a whiz at incorporating his influences throughout Wintertime, his comedy of the heart that sparkles with wit, charm and superb ensemble acting opening Berkeley Rep's first in-person performance in twenty long, long months.
---
BWW Review: A LITTLE NIGHT MUSIC at 42nd Street Moon
November 8, 2021
---
BWW Review: MY FAIR LADY at Orpheum Theatre

November 4, 2021

There's a brief appearance by a group of protest sign carrying suffragettes during a street scene in this Lincoln Center 2018 revival of Lerner and Loewe's classic musical My Fair Lady, and it may be the only bridge between this distinctly old-fashioned early 20th century Edwardian perspective and today's post-feminist world. This revival, nominated for 10 Tony Awards and directed by award winning director Bartlett Sher is a beautiful looking opportunity to experience one of musical theatre's greatest chestnuts.
---
BWW Review: THE GREAT KHAN at SF Playhouse

October 28, 2021

A traumatized black teen works his way through buffoonish white liberalism, racist oppression, a protective mother, and his desire to fight the good fight against his repressors in Michael Gene Sullivan's well-crafted, fully realized fantasia. Opening their 19th season with this collaboration with the SF Mime troupe, director Darryl V. Jones turns Sullivan's witty cross millennial odyssey into a universal polemic on racism and stereotypes.
---
BWW Review: THE CLAIM at Shotgun Players

October 17, 2021

After an almost two-year Covid shutdown, Shotgun Players open their 30th season with Tim Cowbury's dark, absurdist comedy The Claim, a smash hit at the 2019 Edinburgh Fringe Festival. In a nod to Kafka's The Trial, Cowbury shines his searing focus on Serge, an asylum seeker trapped in a bureaucratic nightmare that begins innocently enough, but quickly morphs down a rabbit hole of horrific miscommunications with dire circumstances.
---
BWW Review: INTERLUDE at New Conservatory Theatre Center

October 16, 2021

Harrison David Rivers continues his characterization of Jesse Howard, first introduced four years ago in This Bitter Earth, who has now returned home to conservative Manhattan, Kansas, and his childhood home full of unresolved memories and a welcome chance at redemption and closure.
---
BWW Review: JESUS CHRIST SUPERSTAR at Golden Gate Theatre

October 15, 2021

Tim Rice and Andrew Lloyd Webber's iconic rock opera celebrates its 50th Anniversary with a spectacular re-staging of the 2017 Olivier Award-winning Best Musical Revival production of Jesus Christ Superstar. Re-imagined through the eyes of director Timothy Sheader (Crazy for You, Into the Woods) and choreographer Drew McOnie (King Kong, Strictly Ballroom) this JCS dazzled with religiously frenetic choreography and wonderful supporting performances.
---
BWW Review: LIZARD BOY at TheatreWorks Silicon Valley

October 10, 2021

TheatreWorks Silicon Valley opens its much-anticipated 51st season with a sensational production of Lizard Boy, first time playwright-actor-composer Justin Huertas' quirky mythological hero journey that is both a universal and deeply individual story of accepting oneself.
---
BWW Review: BRATPACK at Feinstein's At The Nikko

October 9, 2021

Those of us too young to have identified with the Rat Pack of the 50's and 60's, a group of Hollywood A-listers including Frank Sinatra, Dean Martin, Sammy Davis Jr., Peter Lawford and Joey Bishop, can easily resonate with the themes of the 1980's teen-oriented coming of age films whose soundtrack defined the era. Excellently crafted and superbly performed, this all-new production-built specifically for Feinstein's at the Nikko by the original creative team, crackles with energy and timeless emotional catharsis.
---
BWW Review: CHESS IN CONCERT at 42nd Street Moon

September 26, 2021

.
---
BWW Review: STARTING HERE, STARTING NOW at SF Playhouse

September 12, 2021

Re-starting theatre after the pandemic shutdown is a bit of a challenge; theatregoers are still wary of live performances and seating is limited. Not a sustainable outlook, but it is encouraging that companies are proceeding and hopefully the outlook will improve. SF Playhouse's choice of presenting a reworking of David Shire and Richard Maltby, Jrs. 1976 musical revue Starting Here, Starting Now is successful in its modern gender bending embellishments and economy of scale.
---
BWW Review: TALES OF THE RESISTANCE : VOLUME 2 PERSISTANCE at SF Mime Troupe

July 12, 2021

As I reported last year, SF Mime Troupe has revived the good old days of episodic radio serials, a perfect genre for shelter in place entertainment. In the comfort of your home, you can listen to these funny, left-leaning, provocative broadcasts that allow your imaginations to soar.
---
BWW Review: HOLD THESE TRUTHS at SF Playhouse

June 14, 2021

The story of Gordon Hirabayashi's five-decade struggle for justice for the forced detention of Japanese-Americans during WWII is powerfully recreated in Jeanne Sakata's lovingly researched historical drama buoyed by a stellar performance by Jomar Tagatac.
---